January 1, 2023, Zero Day, Superior, Arizona.
Cutting to the chase, the hike did not happen. I had a fitful nights sleep thinking about the weather. I knew that there would be rain and I was prepared for some rain. The weather forecast was continually changing and for the worse. The forecast for night two was rain and temperature close to freezing. While I do love adventure the thought of being cold, wet and alone was not getting me excited. After a text chat with Micah I decided to cancel. I emailed Beverly, my trail angel, to cancel my ride but she did not reply so I drove the 30 minutes to Kelvin TH to meet up with her. It was cloudy and just a little drizzly at the trailhead. The desert scenery was just amazing looking at it from the parking lot. It really spoke to me, calling me to explore both the beauty and the peace that exist in the desert. But not today. When Beverly arrived I informed her of my decision and she did not even try to convince me to reconsider. Told me when I came back to do the hike to get in touch with her. When I offered her $20 for gas she refused saying, "I can't take that, its the Arizona Trail". On the way back to the motel it really started to rain so I resigned myself to taking a zero and booked another night.
I spent the afternoon planning a four day trip through the Superstition Mts. I sent screenshots of my route and where I was planning on camping each night to Laura, Micah and Siobhan. I figured it was good that someone knew where I was suppose to be.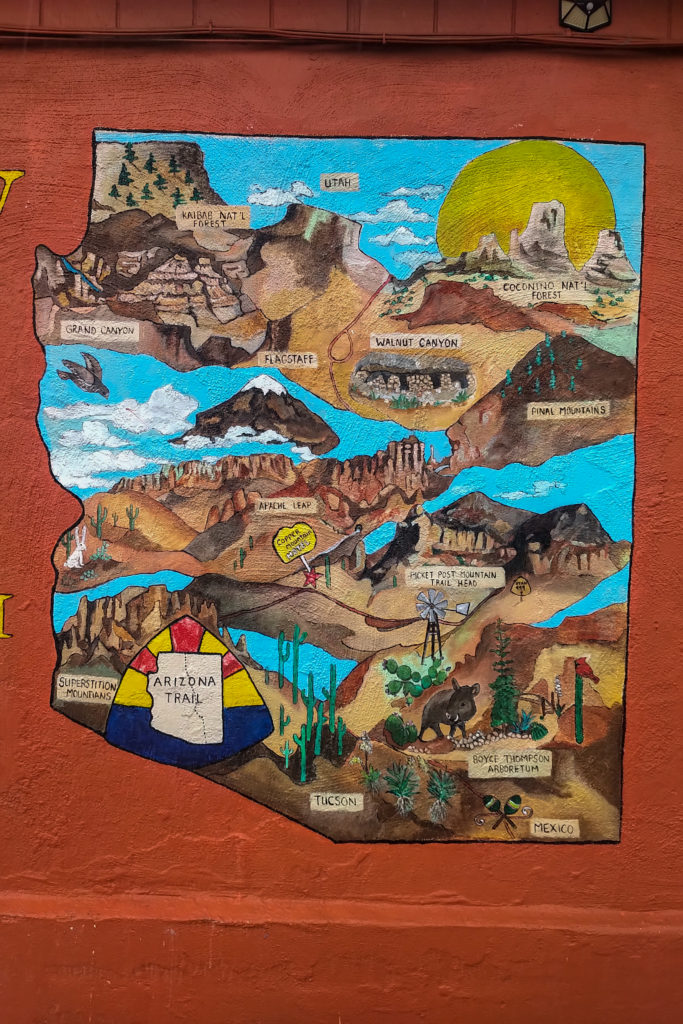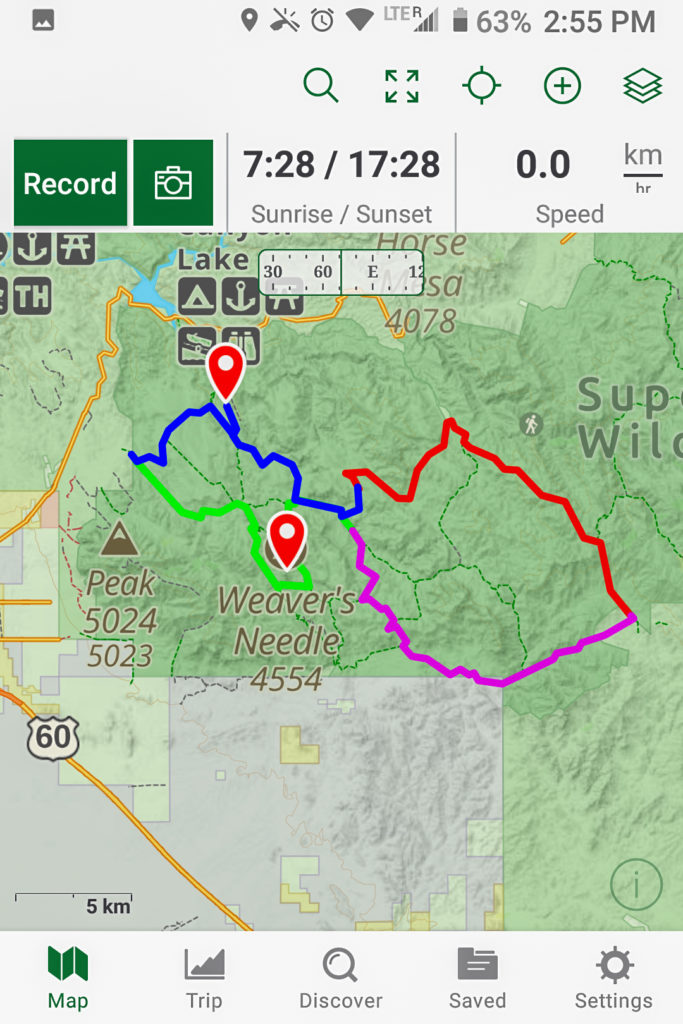 My plan was a for a four day hike from Tuesday to Friday. Monday was still suppose to be rainy so I planned to do a day hike around Picketpost Mt just outside of Superior and take advantage of the free dispersed camping. The motel manager, Sam, sent me up Hwy 60 east of Superior to take photos of Queen Creek Canyon. It was quite a spectacular little canyon. The small creeks had swollen during the day from the rainfall and there was quite a lot of water flowing everywhere. I left a little late so what light there was available faded fast to twilight. It was good to get out and explore which really helped my mood after spending the day inside.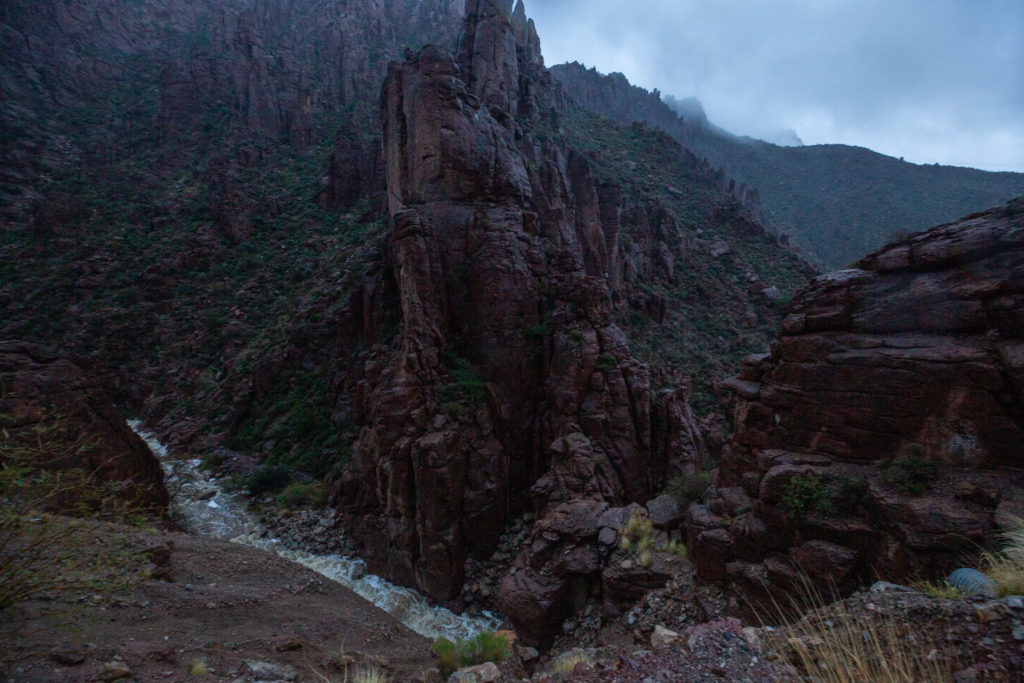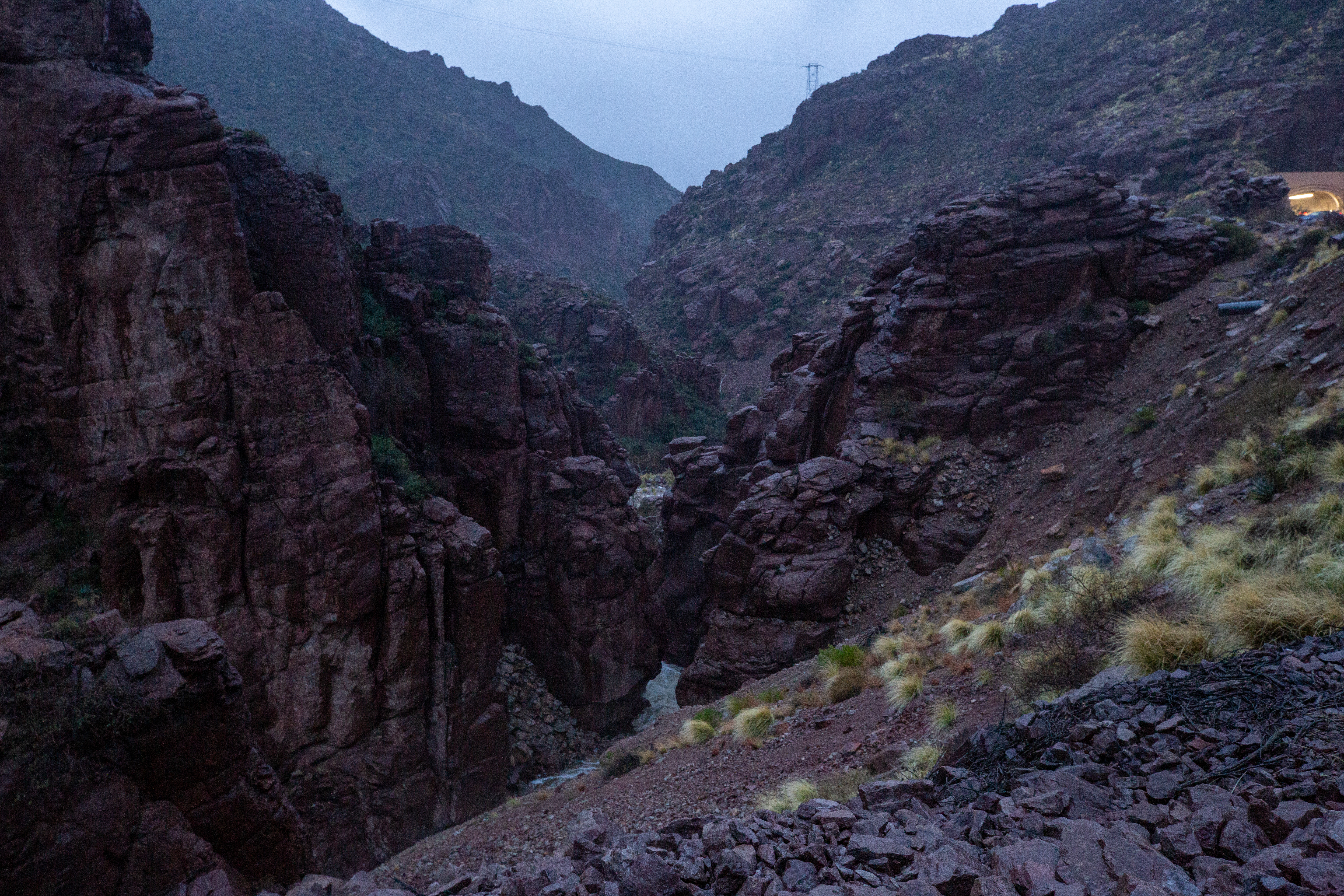 On getting back into the car I decided I had made the correct decision to cancel my hike. I was only outside for 10 minutes and I was very cold and very wet. The car said it was 46 F.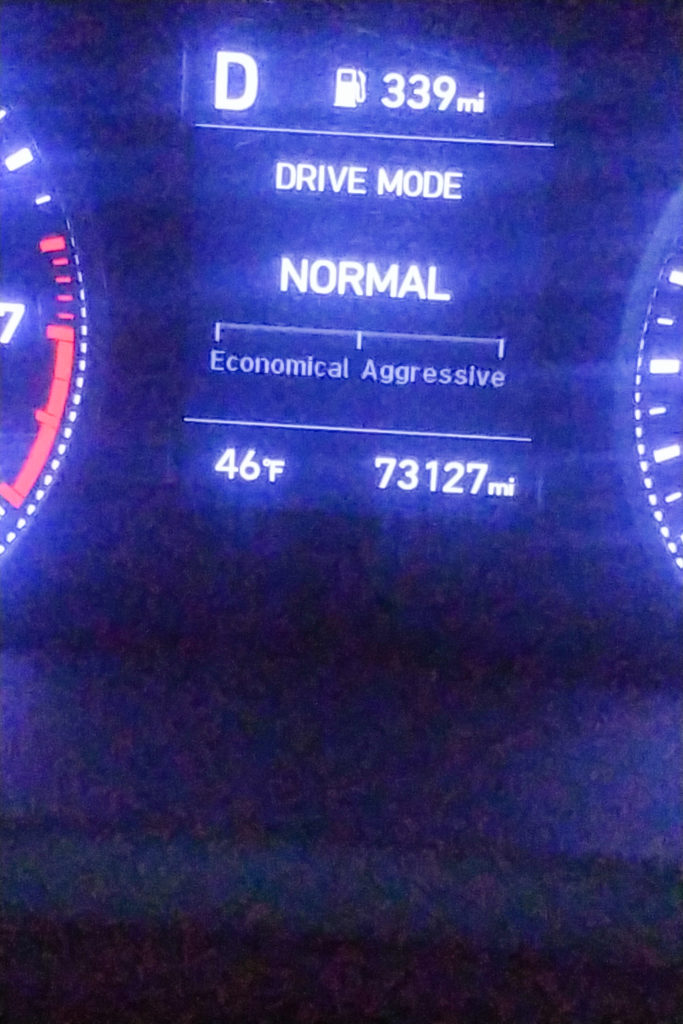 Just before heading to bed it hailed just in case I had any doubts about my decision to not camp on this day.
Good night from rainy, wet and cold Superior, Arizona, but at least I am warm and dry.
Day 0 Superior to Primitive Camping Hwy 88