Amazing hike up through Cougar Creek over Cougar Col to a small lake at the head of the Ghost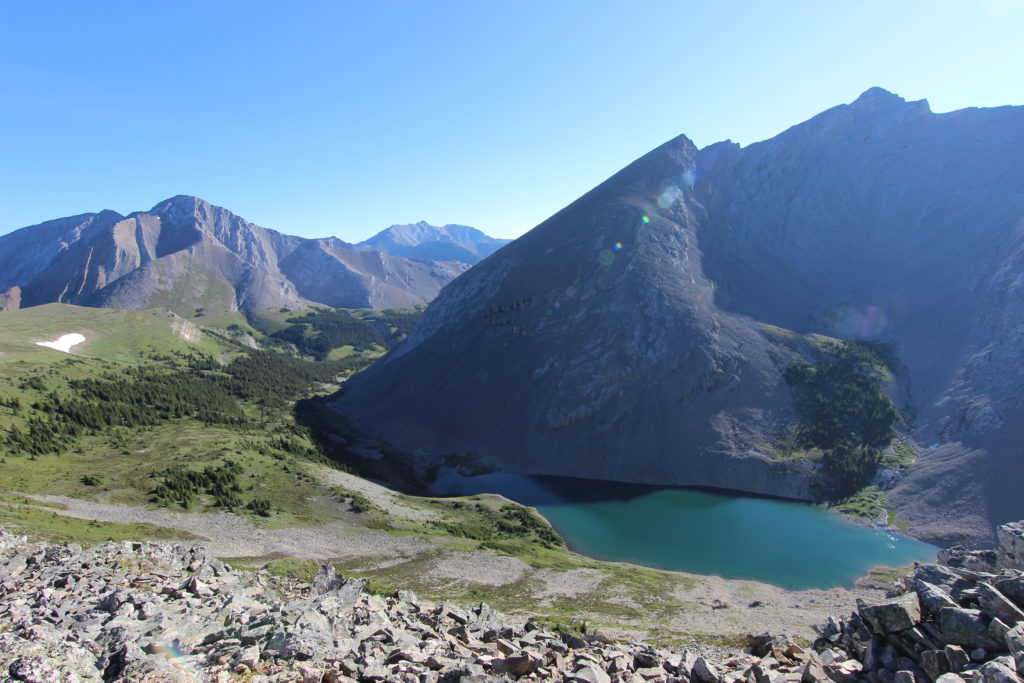 Front Door of House – Stenton Lake – Front Door of House, July 15 – 16, 2018.
I was intrigued by hiking to Stenton Lake as it is probably the only backpacking trip I could do hiking from my front door. The route was laid out in Gillean Dafferns Kananaskis Country Trail Guide 4th Edition Volume 3. Putting together hikes 70, 70C and 22C. Micah was very keen to come along as it would be their only overnight backpacking trip before we left for Corsica and our hike on the GR20.
I almost made a mistake in our planning. Looking at the maps provided in the guidebook I assumed the route to Stenton Lake was over Cougar Col and down into the valley then up a slope to Stenton Lake. After reading the route description more carefully I found some the GPS coordinates on my Viewranger App and discovered the route was not down into the valley but up along a ridgeline. When we did arrive at Cougar Col there did not appear to be any trail leading down. The pictures below outline my confusion and how I determined the correct route.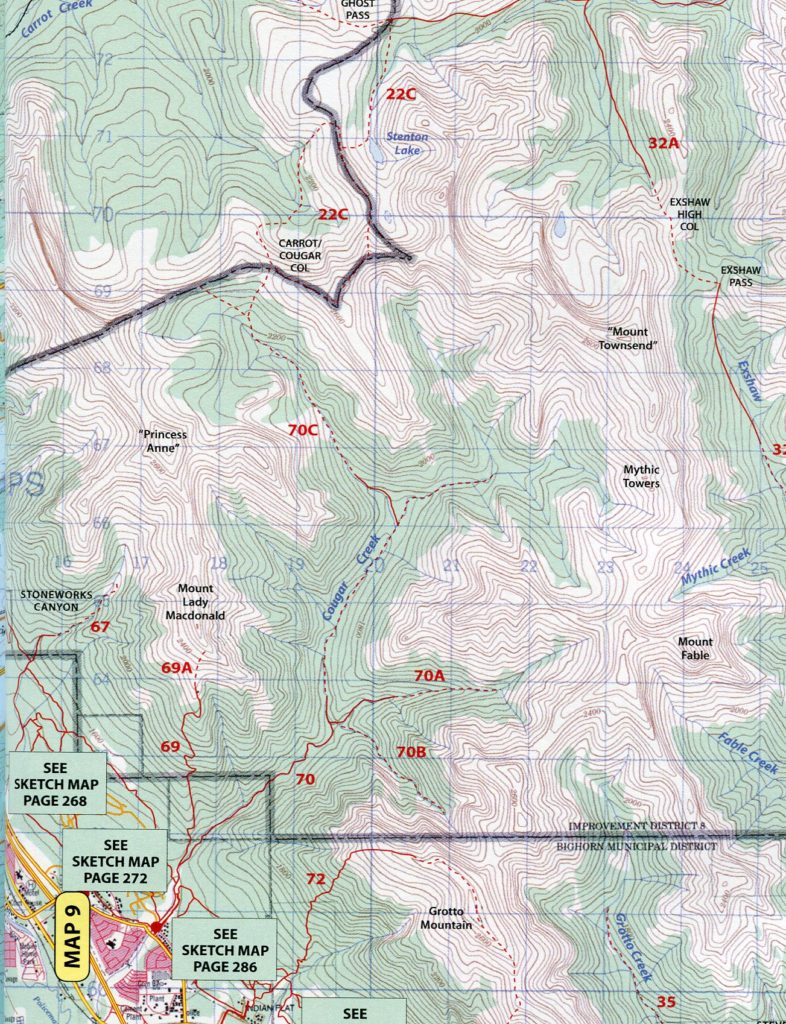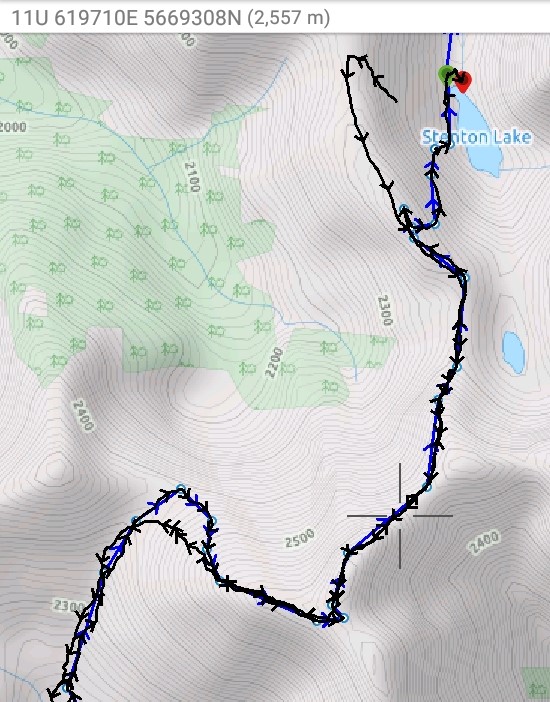 This trip would also be a great way to try out my new tent. For our GR20 trip later in the summer of 2018 we wanted to use our own tent for the trip. With the trip lasting 13 – 15 days saving weight on a tent would be a big benefit. The smallest tent I own is Big Agnus Lynx Pass 3, weighing in at about 4 1/2 lbs. The Zpack Duplex I purchased for the GR20 was a fully free standing tent with a weight of just just over 2lbs. We had set up the tent in the backyard but would be great to get to sleep in it before the GR20.
Being just a single overnight the planning was pretty simple. We had to get a couple of dinners and some oatmeal for breakfast along with snacks and some treats for doing all the hiking.
I decided against taking Volcano. I was worried about the condition of the trail and the length and elevations involved. I am very happy that we left Volcano at home as the trail was very rough, boulders as big as houses, unstable footing and lots of gravel walking. I am quite sure Volcano would not have had a lot of fun but we did.