Classic rim-to-river-to-rim hike of the Grand Canyon via corridor trails South Kaibab and Bright Angel, April 2011.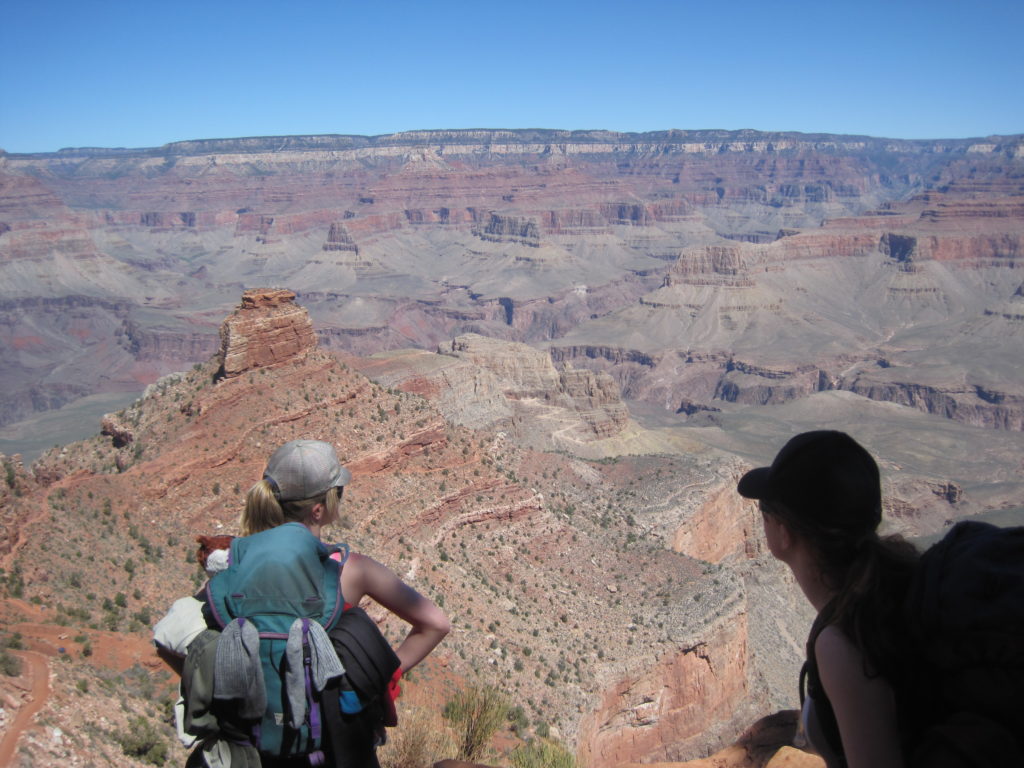 The Grand Canyon is one of the "Seven Wonders of the Natural World" (an unofficial list that also includes The Great Barrier Reef, the Northern Lights and Mount Everest). The Grand Canyon is also a UNESCO World Heritage Sight, one of the first sites designated in 1979.
It is impossible to describe the scale and grandeur that the canyon presents to a person upon viewing it for the first time. By the numbers the Grand Canyon is 466km long and up to 30km wide, while the Colorado River can be upwards of 1600m below the rim. The awe-inspiring nature of the canyon has led me back for four visits since the first one, including three backpacking trips below the rim.
How We Prepared for the first Grand Canyon Trip
Lessons Learned Grand Canyon Corridor Backpacking Trip
First Days at the Grand Canyon
Grand Canyon Corridor Backpacking Trip – To the River