We arrived at the Grand Canyon just after lunch and before getting to the rim, we took a flight over the canyon. I thought I knew what the Grand Canyon was, but seeing it from above gave me a sense of the size and scope of the canyon.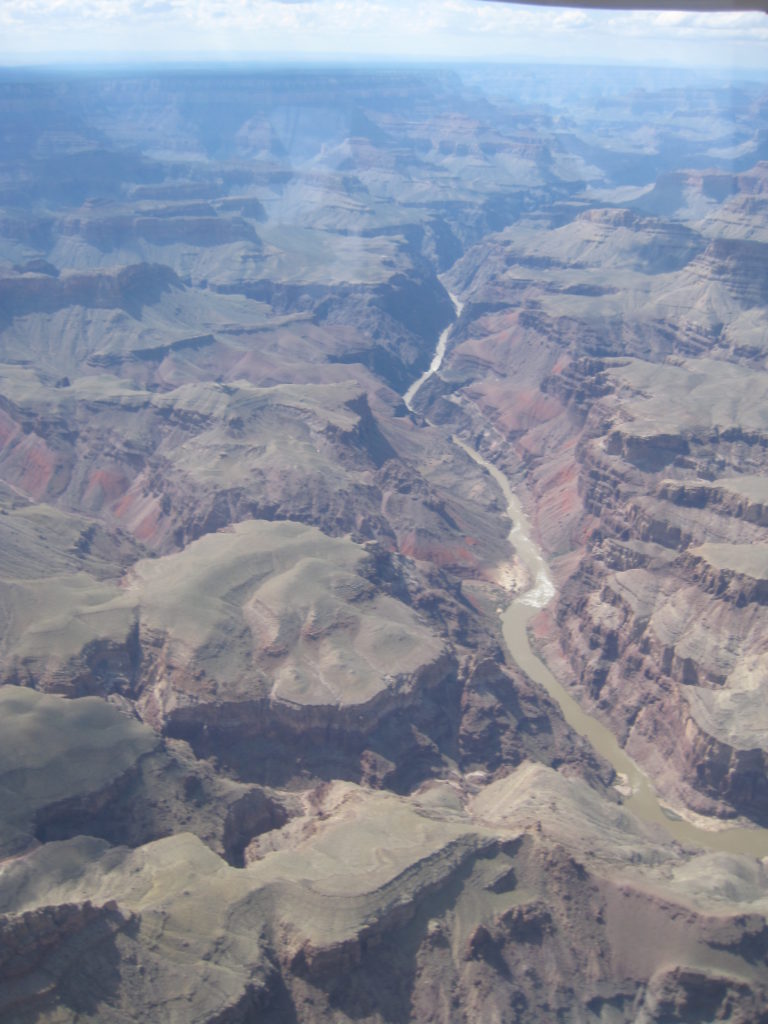 The North Rim being over 1,000ft higher still had lots of snow.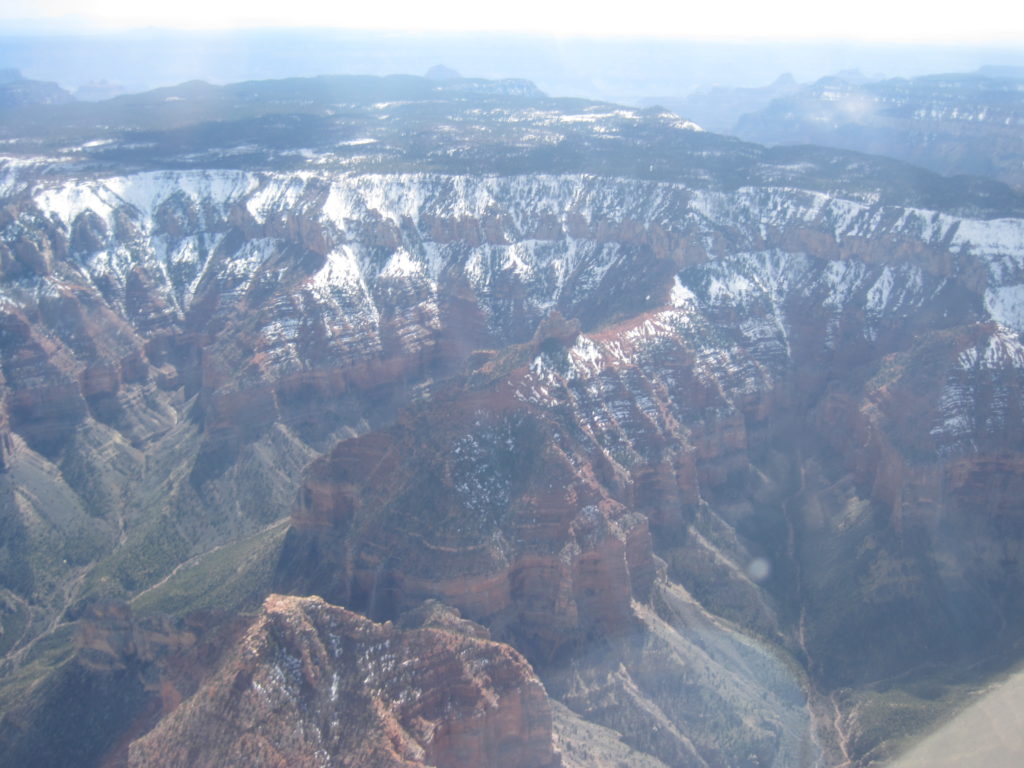 I am so happy we took the flight over the Grand Canyon. The flight itself was interesting. Micah had experience in Air Cadets with small planes and gliders, but the rest of us had not. I had no idea how much the plane moved and bounced around. Micah enjoyed herself looking at the looks on our faces, as they were well accustomed to little bumps of flying.
After the flight we found our campsite and got organized. After dinner we had a quick hike out to Shoshone Point. Great little hike that quickly gets you to the canyon rim, without the crowds.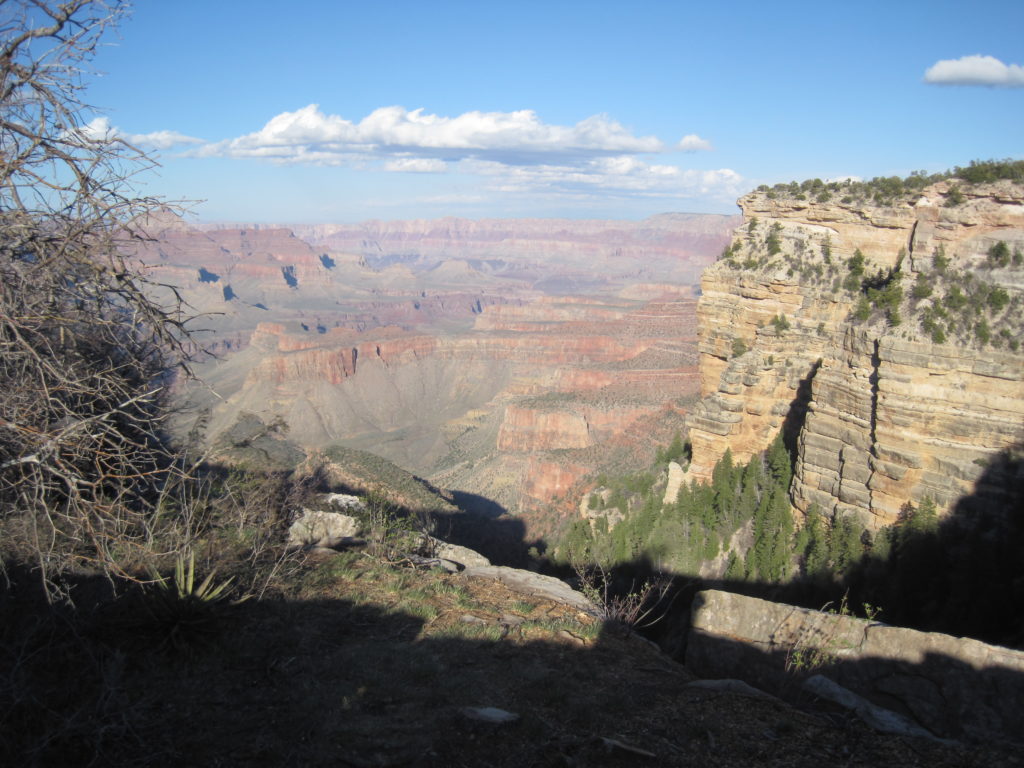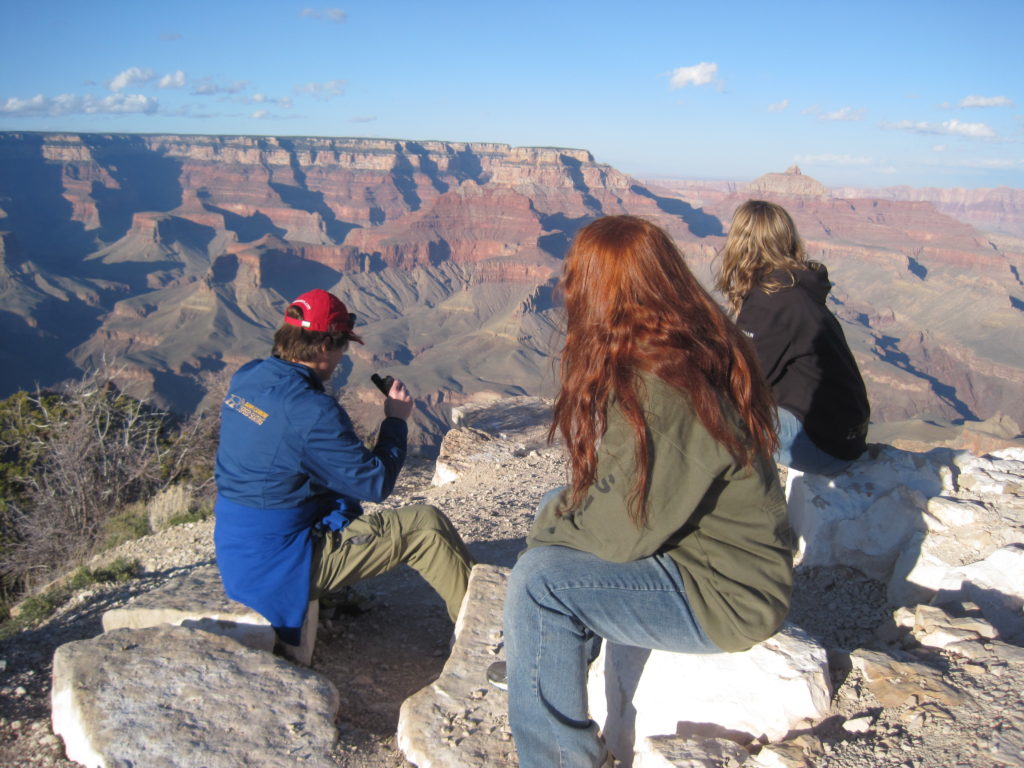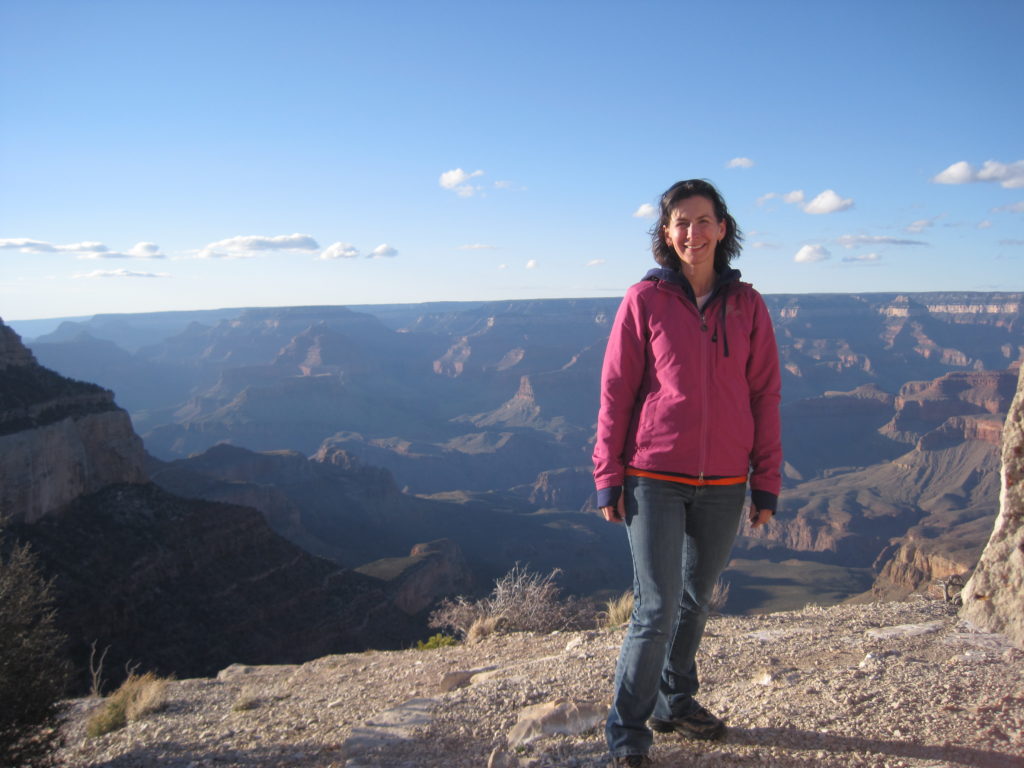 We got up early the next morning to obtain our Back Country permit. We then did a short half-day excursion into the Grand Canyon, hiking the Grandview Trail to Horseshoe Mesa. The hike to Horseshoe Mesa was very straightforward. Parts of the trail were very narrow and there was some exposure, so it was important to be careful and pay attention to where you were putting your feet. After viewing the Grand Canyon first from the plane and then from Shoshone Point, it was great to experience it from inside the canyon, which gives a completely different perspective.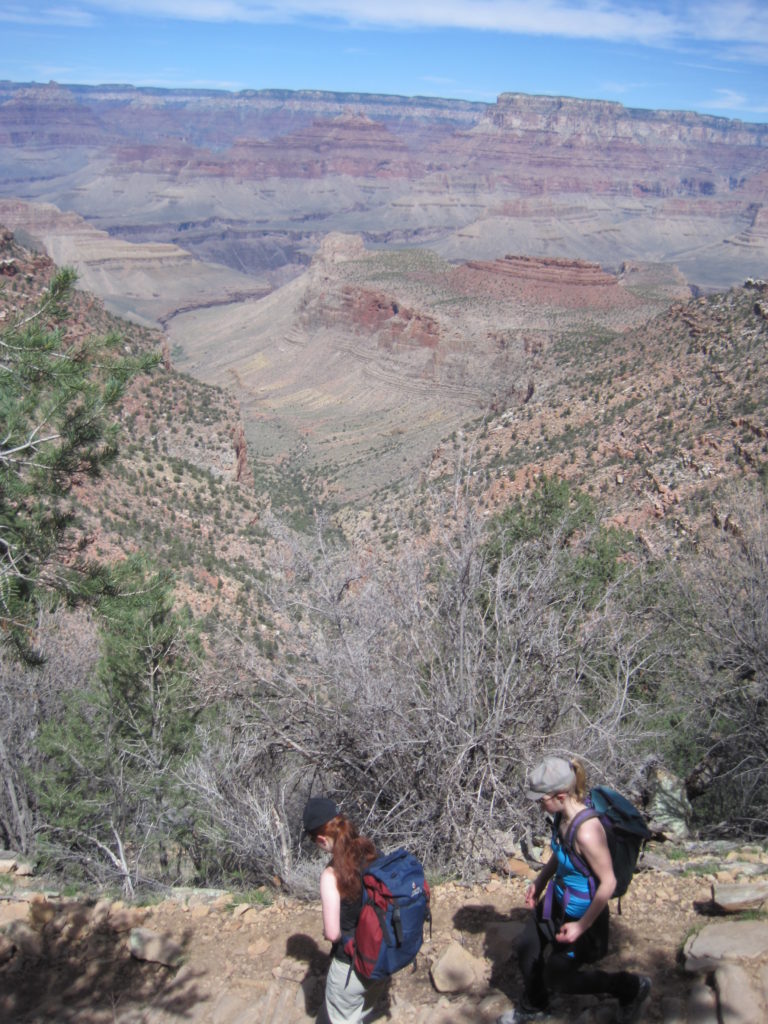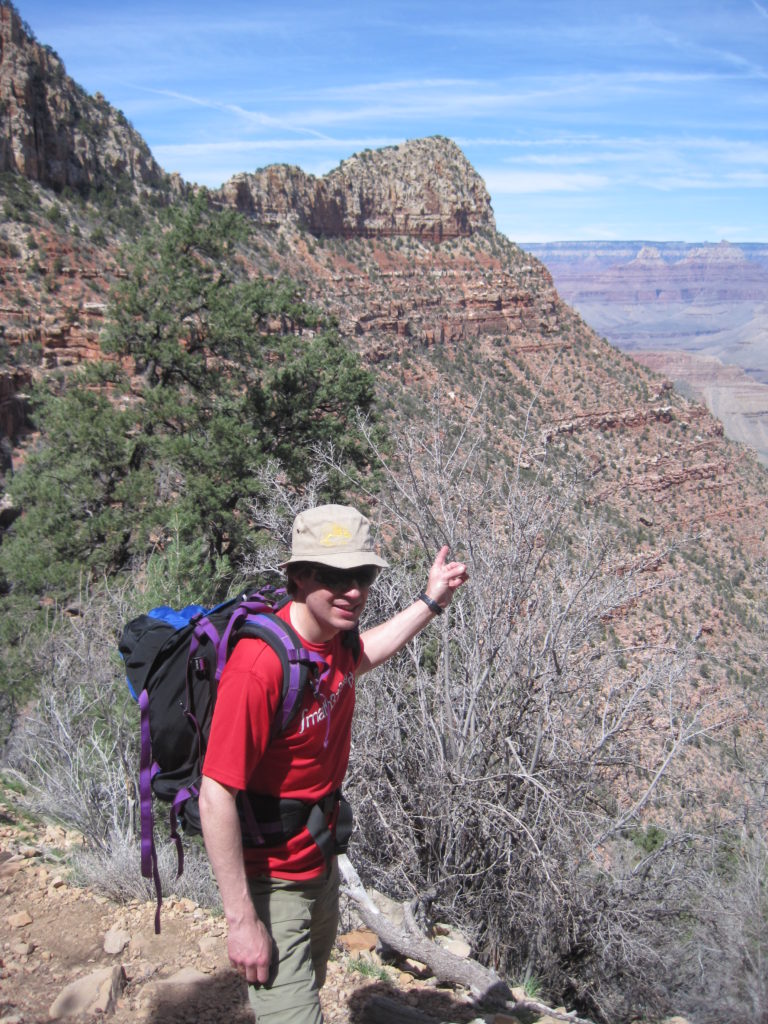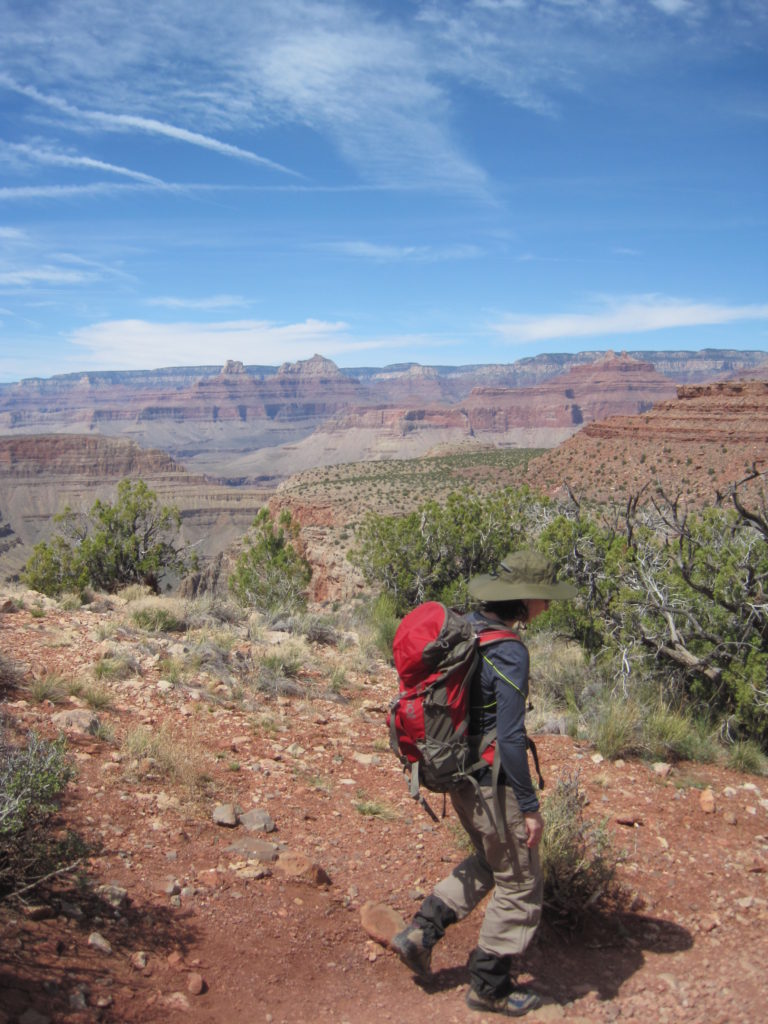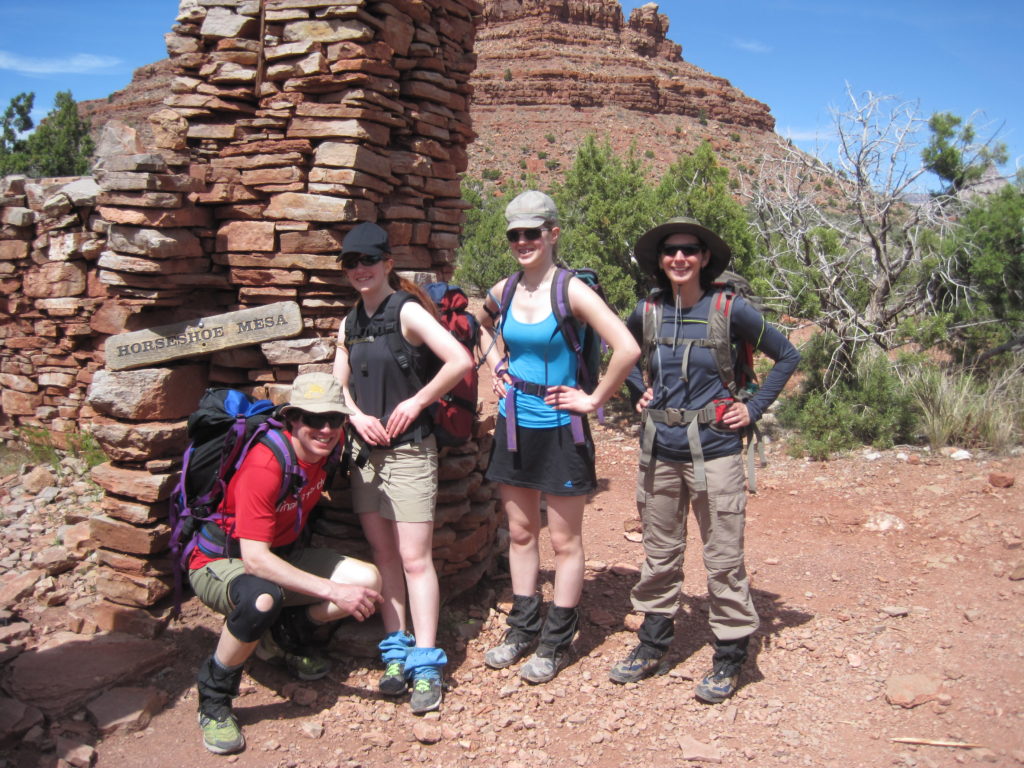 Grand Canyon Corridor Backpacking Trip – To the River