Exploring the rugged beauty of the Arizona desert.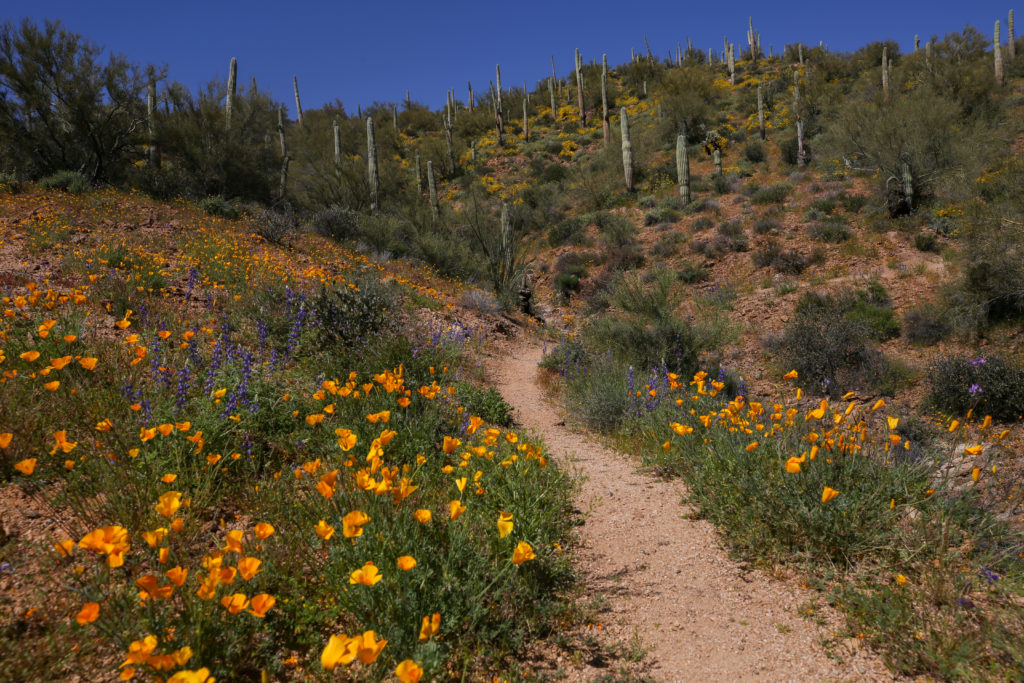 Passages 14 and 15, Kelvin-Riverside Bridge to Picketpost Trailhead, April 2 – 4, 2023, 93.8 km.
I would like to acknowledge that this hike past through the ancestral and traditional territories of Indigenous Peoples. The O'odam Jewed, Akimel O'odham and the Hohkam who have called the area home since time immemorial. I acknowledge the many Indigenous Peoples in Arizona whose footsteps have marked these lands for generations and I am grateful to be a visitor in these lands.
After my tumultuous trip to Arizona the previous January I was keen to get back to the desert and complete Passages 14 and 15 of the Arizona Trail (AZT). I enjoy traveling and hiking with my kids so I posed the following question to Micah. "If in 2024 we are able to travel to Arizona and go hiking, would prefer to do the Arizona Trail or hike into the Grand Canyon to the confluence of the Colorado and Little Colorado Rivers." Micah chose the Grand Canyon, so for this trip I would being doing the Arizona Trail.
Hiking Passages 14 and 15 of the AZT would be a point to point hike so I would need a Trail Angel to shuttle me from my end point at Kelvin Bridge TH where I would leave my car to the beginning of Passage 14 on the Tiger Mine Road just north of Oracle. I felt quite confident because my Trail Angel from my January trip confirmed that they could drive me on April 2nd. Then just 10 days before I was set to fly to Arizona my Trail Angel informed me that they would not be able to shuttle me. This resulted in some mild panic. Luckily the Arizona Trail Association website has a list of Trail Angels. I sent a mass email and did only get one reply from someone who could drive me but that was all I needed. One of the other respondents while not able to drive me offered to do a one gallon water cache for me at the beginning of Passage 15 which I accepted. It did turn out that there was a lot of water on the trail but I have not done a lot of desert hiking and in the description of the hike was that water can be scarce.
For my planning I thought that for a 90 km trip spending 4 1/2 days on the trail would make for a nice comfortable hike. In the Canadian Rockies back home 20 km days are nice days providing the opportunity to stop and enjoy where you are without the feeling of having to continually push down the trail. I would discover that there is a big difference in hiking in the mountains to designated campsites as compared to hiking in the desert. There are fewer people hiking in the desert and with no designated campsites everyone just keeps hiking until dark. I would miss the social aspect of being in camp. One thru hiker I met on trail told me his daily plan was to hike until 5 pm (sundown was about 6:30 pm) and then start looking for a flat spot to camp. This left everyone stopping at different points on the trail. One morning after leaving camp I did discover two campers who were set up at different sites less than 10 minutes from where I had camped. The bottom line is that it is easier to just keep hiking in the desert and I was able to cover more distance per day than at home which made for fewer days on the trail than planned.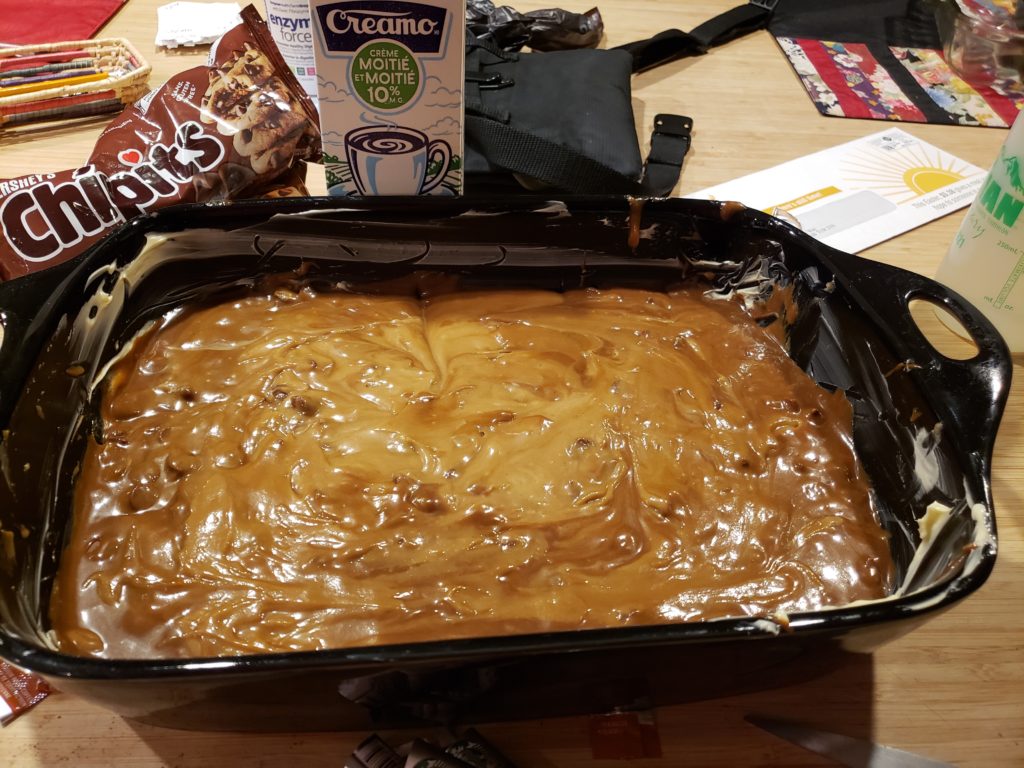 While I may have been heading to hike in the desert we were having heavy snowstorms at home making it challenging and a little amusing as I tried to hike the trails to prepare for my trip.
As always Margaux was a keen training partner.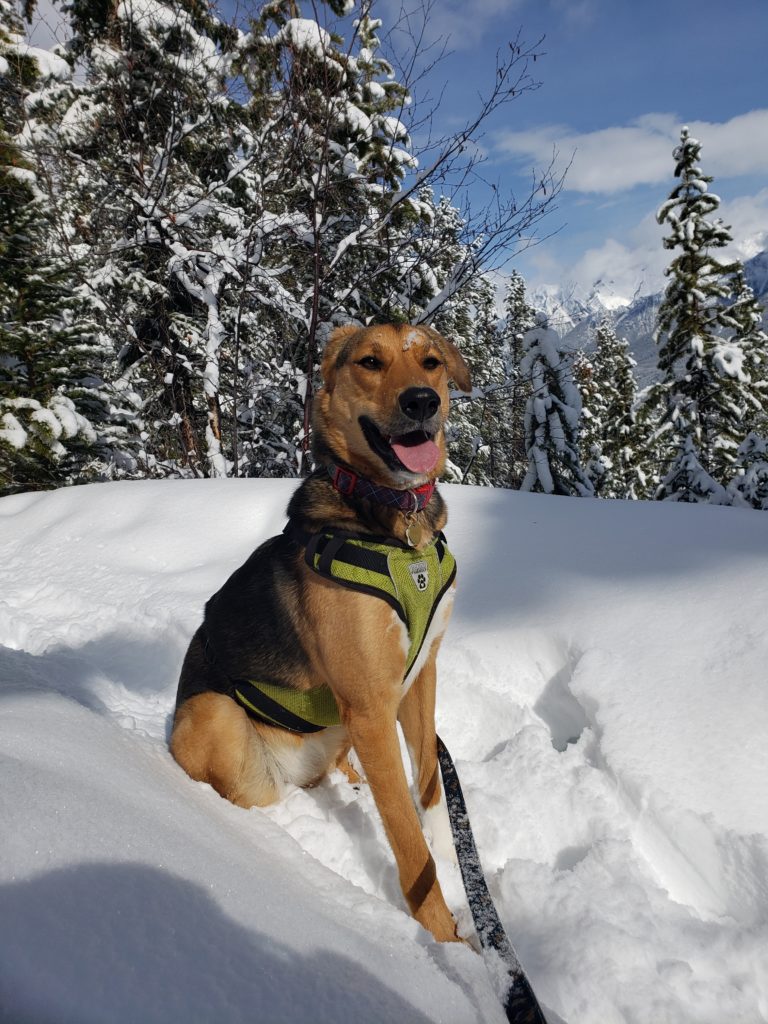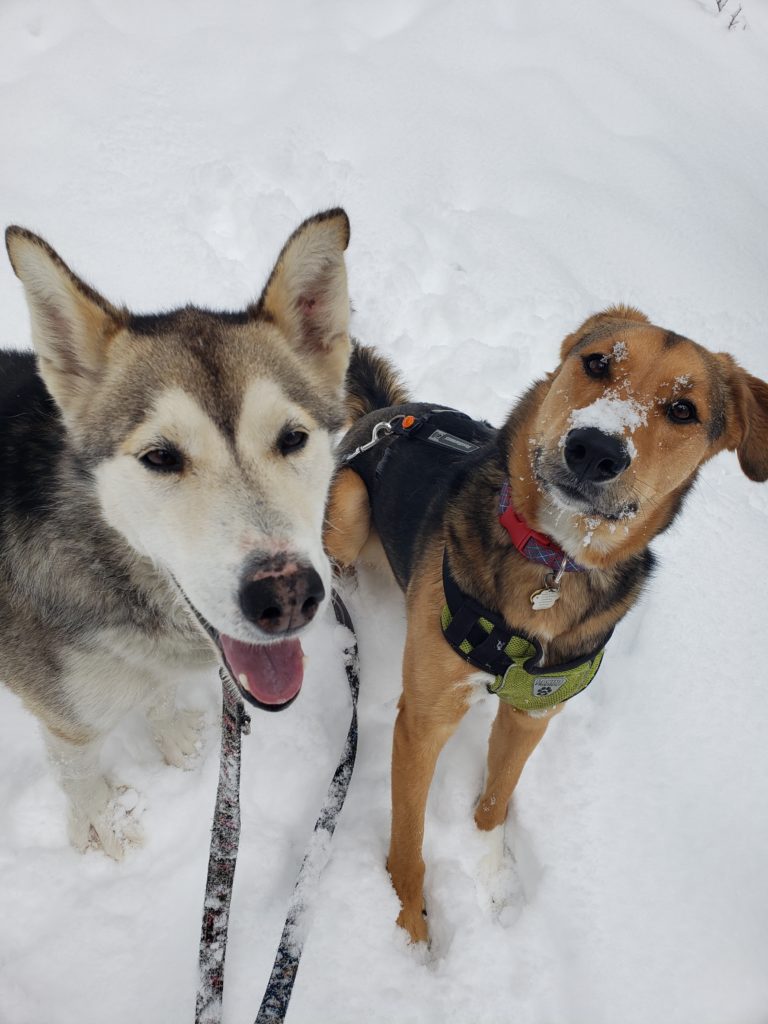 The hike did not turn out quite how I planned but it is always a rewarding experience when you spend time in the desert.
What I Learned:
Running shoes do not work for me. After years of avoiding boots the only footwear that has not produced blisters are my Salomon hiking boots.
Always tape up the heels, and ounce of prevention is worth 10 lbs of cure.
Trail Magic really does lift one's spirits.
People will help, you just have to ask.
Hiking alone has its rewards but I do prefer to hike with someone
Need to read planning emails and documents out load so that I do not skim them and miss important details.
On a short trip camping chairs rock!
The FarOut App is invaluable resource on long trails.
Travel Day Arizona Trail Passages 14 15
Day 1 Tiger Mine Road to Ridge at Kilometer 363 Northbound
Day 2 Kilometer 363 to Kilometer 399
Day 3 Kilometer 399 to Kelvin Bridge TH