Tanner Trail is a rugged Rim to River trail in the Eastern Grand Canyon region. We extended it by hiking the Beamer Trail to Palisades Creek.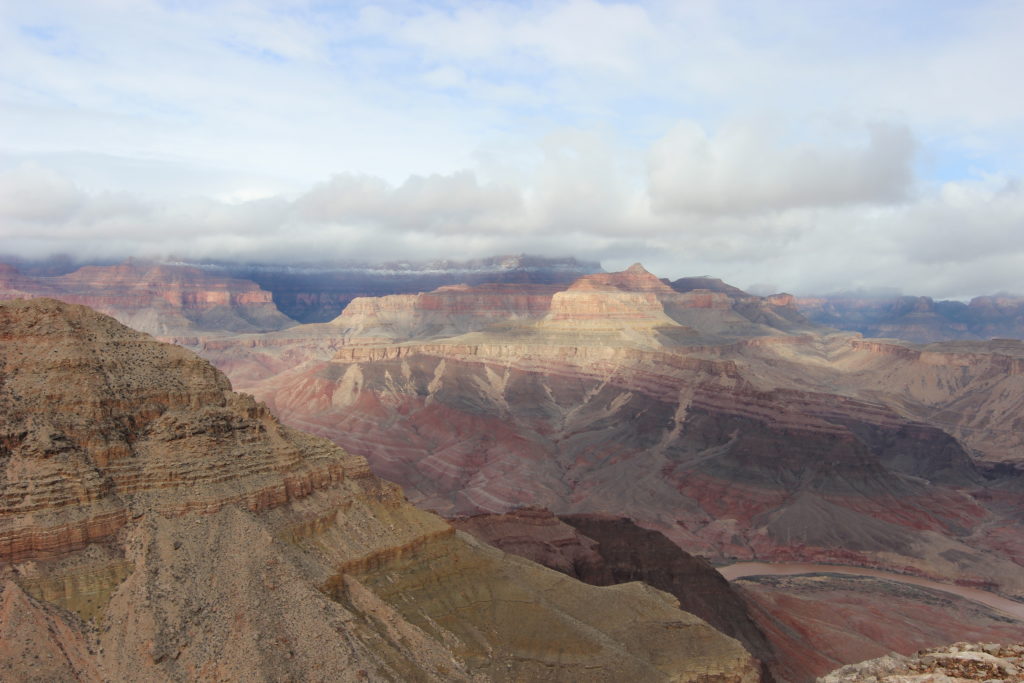 February 2017, a 3 day/2 night hike from Lipan Point to Palisades Creek via the Tanner and Beamer Trails.
My third adventure into the Grand Canyon was a three day trip into the eastern Grand Canyon with my daughter Siobhan. I chose the hike because I felt that we could complete it in three days, and we were tight on time. Both Siobhan and I had a week off of school, me as a teacher, and Siobhan from university. Siobhan did not want to take the entire week away from her studies, so I thought we could do a very quick trip to the Grand Canyon.
I chose to do a three day hike that had been profiled in Backpacker Magazine, from Lipan Point to the confluence of the Little Colorado and back.
Siobhan was excited to revisit the Grand Canyon and see the bright lights of Las Vegas. So I got the permit and booked the tickets.
The biggest challenge in choosing this itinerary vs the trip that Micah and I had done previously, Hermit Trail – Tonto Trail – South Kaibab, is that I chose that route because it had access to clear water, this trip had only the Colorado River as a water source for Day 2 and 3. This meant having to deal with the heavy silt load of the river water prior to purifying.
This turned into an adventure, where we both learned a lot. Me, about trip planning and preparation, Siobhan about how much she could endure.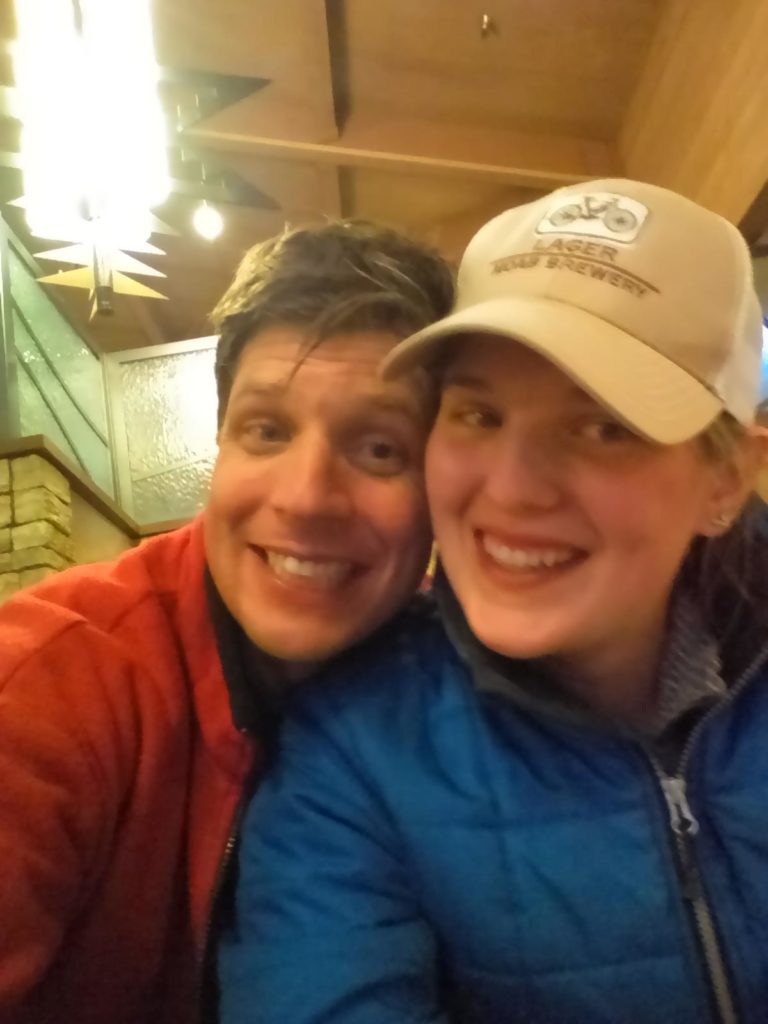 How We Prepared for Grand Canyon Tanner/Beamer Trail
Our Plan for Grand Canyon Tanner/Beamer Trail
Lessons Learned Grand Canyon Tanner/Beamer Trail
Getting to the Grand Canyon Tanner/Beamer Trail
Day 1 Lipan Point to Palisades Creek
Day 2 Palisades Creek to Tanner Rapids