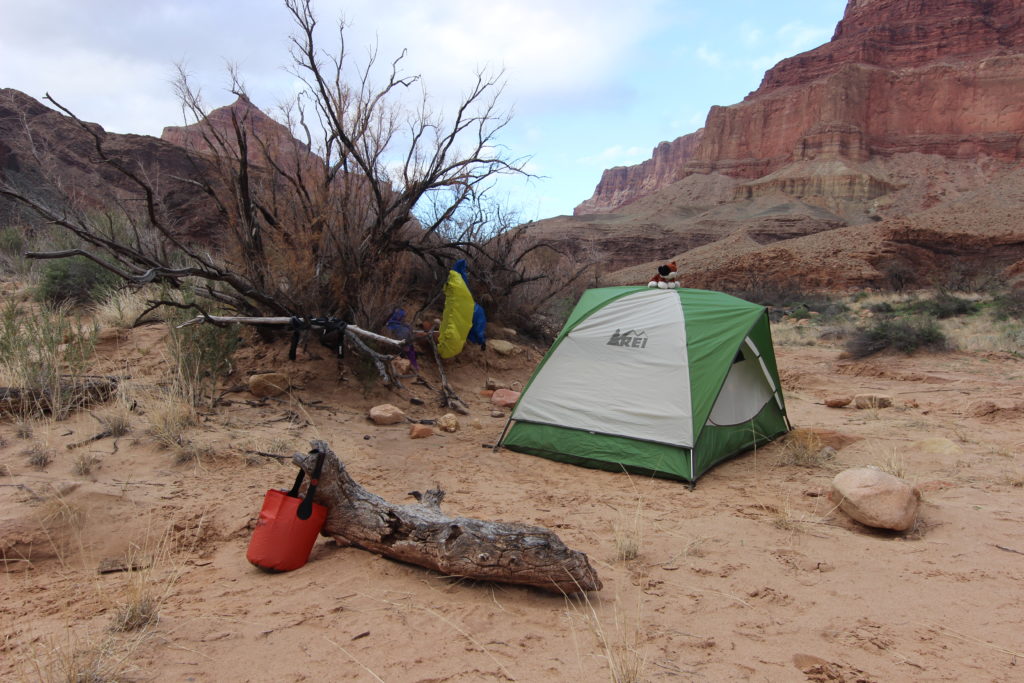 If planning big distance days, physical preparation is key.
For many people, there is a big altitude difference between the rim of the Grand Canyon compared to where they call home. The big changed in elevation will affect how a person can perform physically with the lower amount of oxygen at higher elevations. Siobhan lives at 300 m, but Lipan Pt is at 2240 m, that is a difference of 1940 m. This is a huge difference and will take several days to fully acclimatize to. When you are hiking out of the Grand Canyon at the end of your trip, when you are the most tired, you will have the least amount of oxygen available.
Be prepared to change plans. Have a plan and goal, but if things come up, be willing to change. Modified plans can still be considered a success if everyone is able to safely enjoy the trip.
Always carry over the counter drugs in your first aid kit for pain relief, headaches and allergies. Dulling the pain from aching muscles can allow a person a good night's sleep, and help them the next day.
Letting the silty water settle overnight in the bucket before filtering worked great.
Check the map to know where any hotels you may be staying at are, and the layout of the hotel, including parking.
A positive attitude makes everything better.