Twisting, turning adventure through the red rocks of Canyonlands NP.
After our highly successful canoe trip down the Colorado River in 2015 I could not wait to get back and do another trip on the river. In the initial planning stages for the trip in 2015 Laura was suppose to be part of the adventure. Plans have a way of changing and Laura was unable to join us on the trip in 2015. This trip would be an opportunity for Laura to experience a canoe trip and for me to explore the Green River.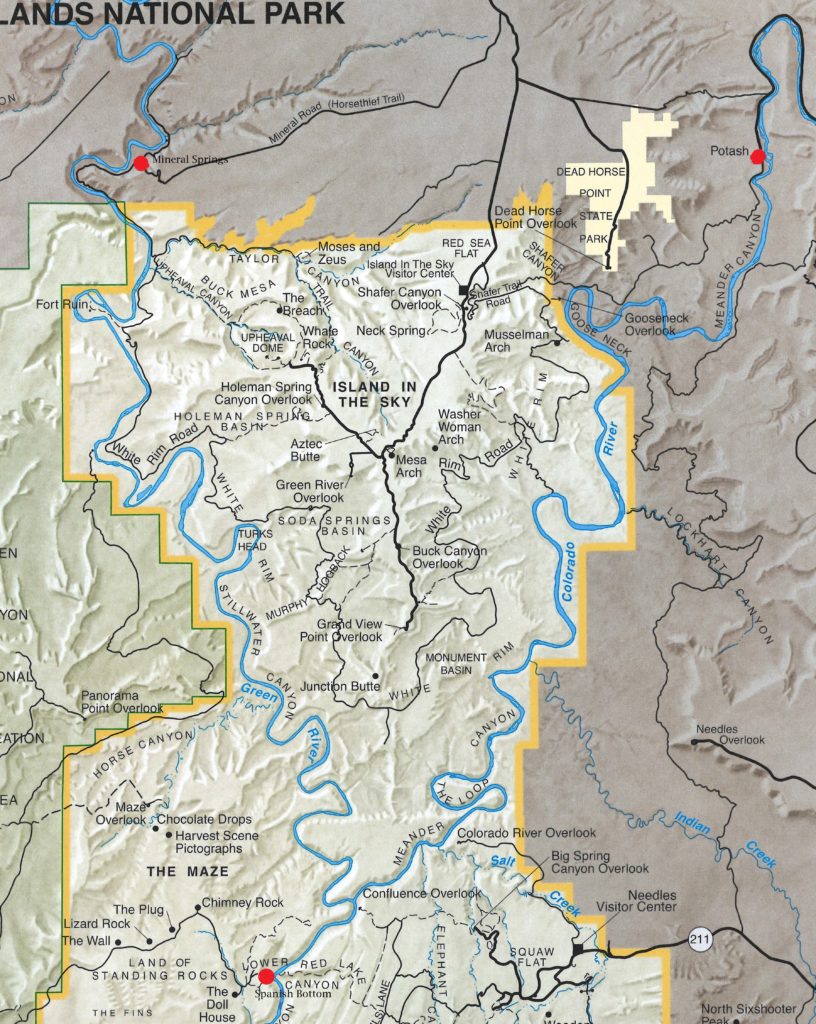 We did make a some changes from our 2015 river trip. First we brought fresh food for dinner, no more freeze dried meals. We learned that if you use a block of ice as opposed to ice cubes a cooler will stay cold for 4 or more days. This gave us the confidence that the fresh food would survive the trip. Once in Utah we purchased some chicken, sausages and vegetables. We did precook the chicken at the motel the night before the trip since we did not really want to be carrying around raw chicken in the cooler.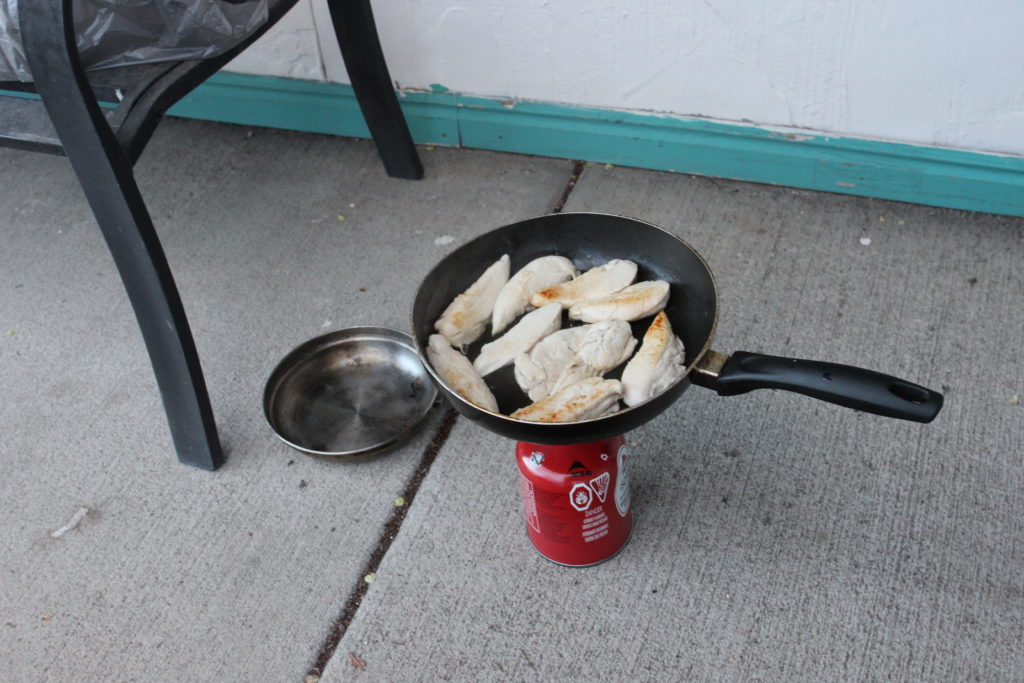 A second change we made was that we brought along folding seat cushions with backrests for using in the canoe. We got two of these cushions at an outdoor concert and they have come in so handy when sitting on benches which are similar to the seats in a canoe. Having the back support was a real game changer on long stretches in the canoe.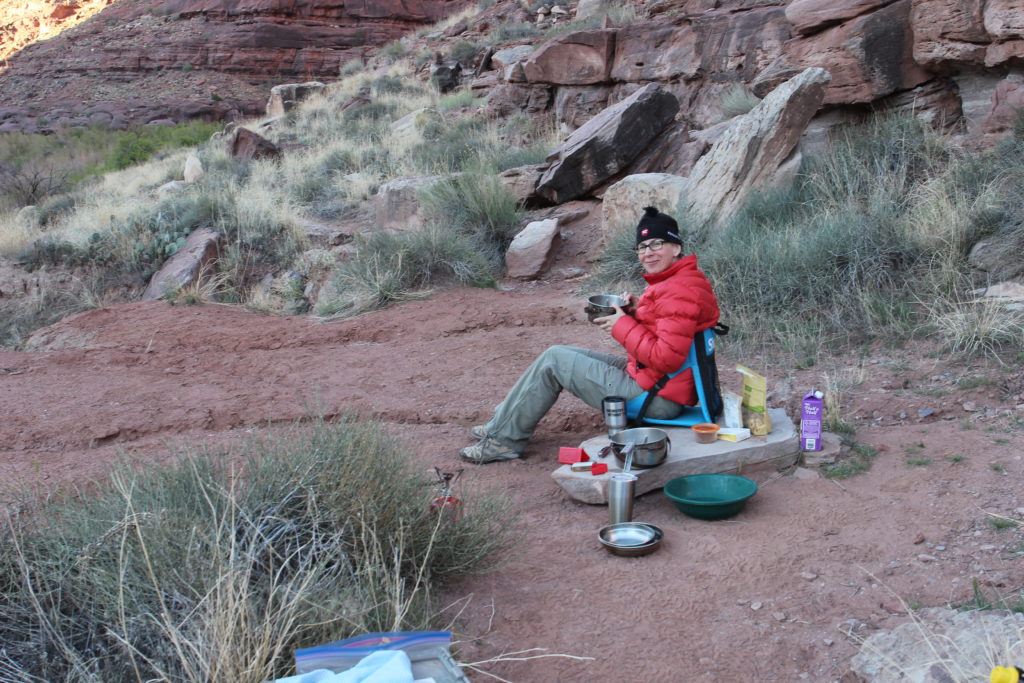 Learning from our last trip when I delayed booking and we were not able to get the dates we wanted this time I quickly booked the trip once we decided we would go. We also lengthened the trip by one day so that we would do 4 days paddling and 4 nights on the river. The extra day made it possible to do more exploring and simply have shorter days on the river.
There were some things we did keep the same from our first trip. We again used Tex's Riverways as our outfitter. I was also able to reuse both the guidebook and map book that I had purchased for our Colorado trip.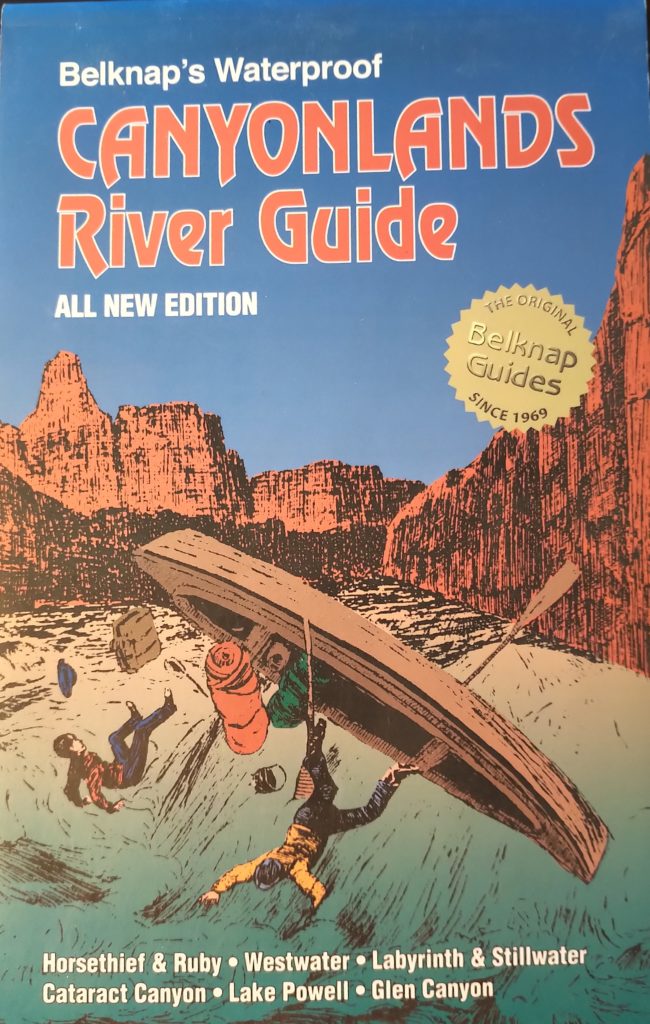 Our trip started with a flight from Calgary to Salt Lake City. The plane was not very full so we chose to sit near the front. We both remarked how impressed we were with the leg room we had. It was not until we returned home that we realized we had sat in premium seating. After landing in Salt Lake City we had a lovely day which included a visit to the Natural History Museum and a short but snowy hike to a waterfall in a cave, Donut Falls. Our second day was a travel day to Green River that also included a hike up Wild Horse Canyon, our first experience hiking in a slot canyon.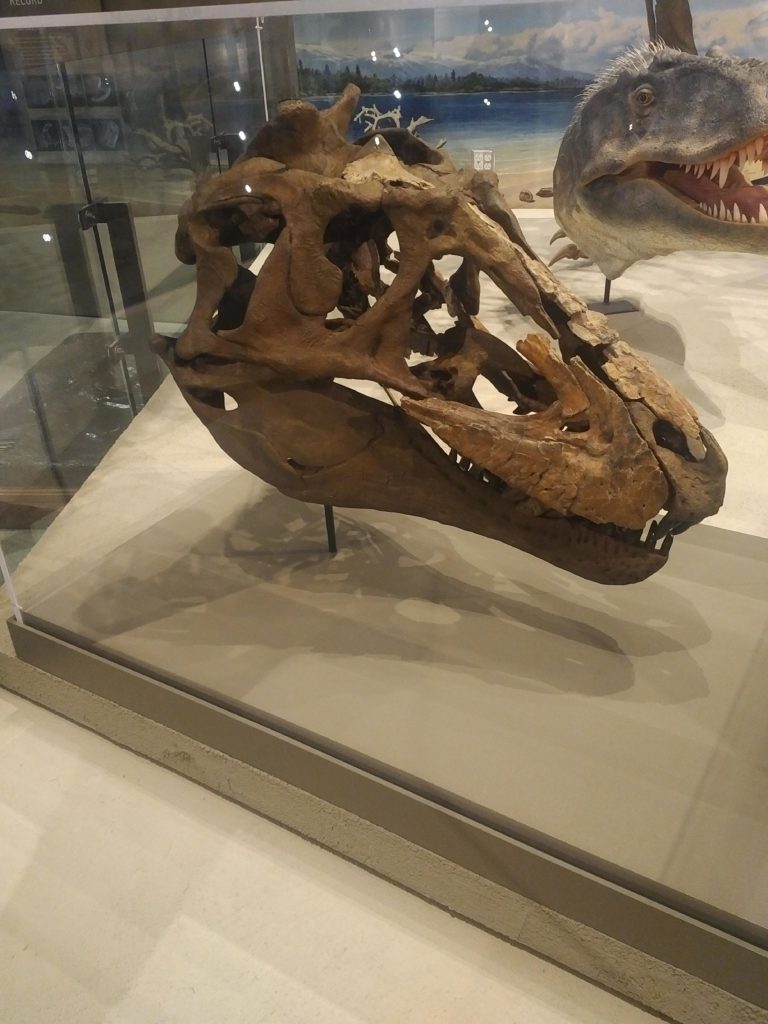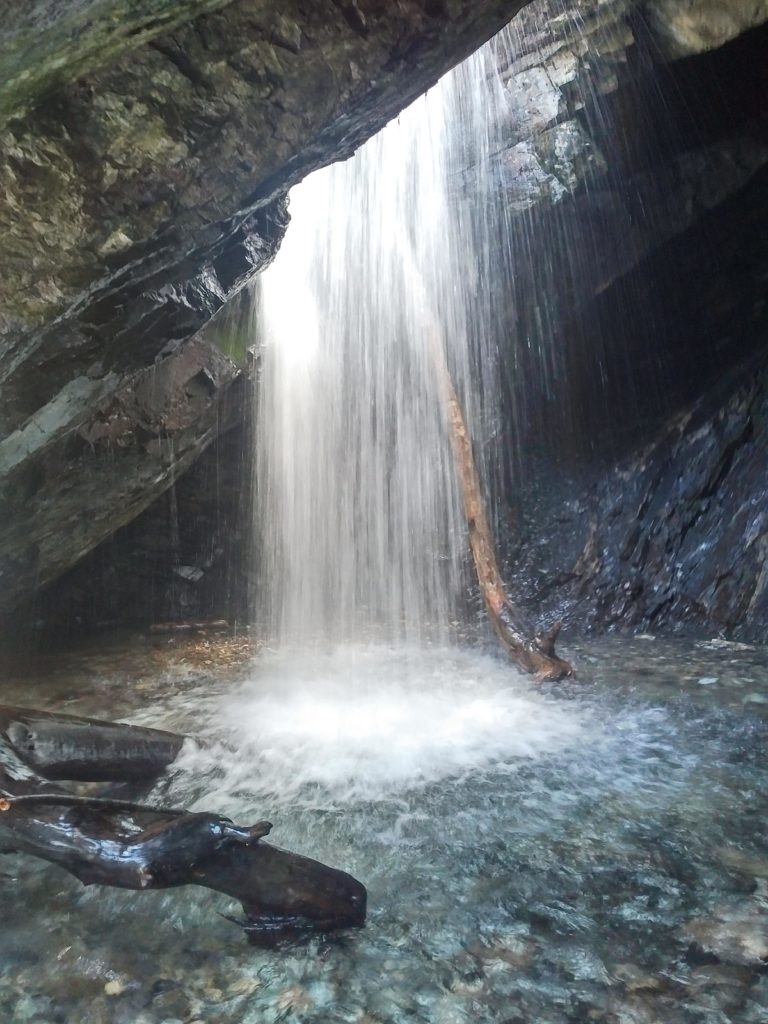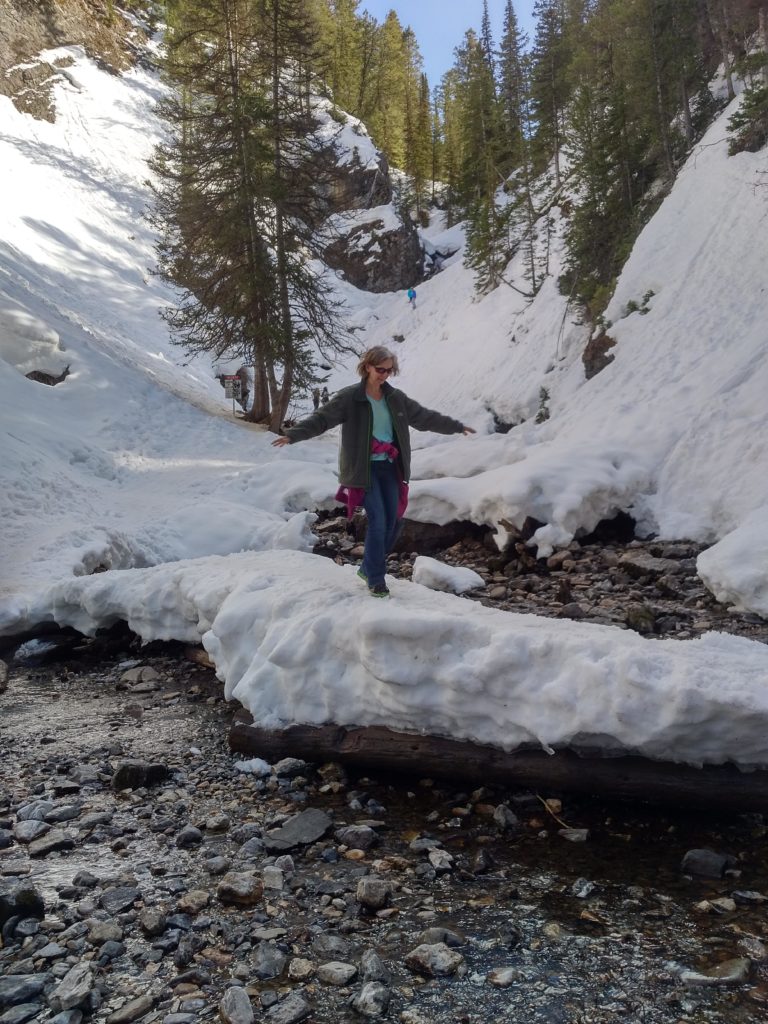 Our trip down the Green River was fantastic. The extra day on the river gave our adventure a more relaxed feel and allowed for more flexibility to explore. We did see many more people but everyone was very friendly. The two river trips remain among my favourite adventures. Do not know when but I do plan to go back.
What we learned (luckily we made a list shortly after the trip):
Take refreshing beverages, beer, pop, in cans, pre-cool in river water before drinking
Don't need hot chocolate
Be willing to spoil yourself, take "luxuries"
Blocks of ice are available at Tex's Riverways, and gas station west of Budget Inn
Take two burner car camping stove and toaster
Large dry box with handles, can stick up 3 – 4" over top of canoe
Tethers to attach everything to the canoe
Cooler with handles, currently about 42 can cooler, want twice as much, approx. 70 quart
Clear sided dry sacks
Put stuff in Tupperware in drybox. It sucks to have a bunch of grocery bags you cant see into, means taking everything out when looking for something
Always have back supports for sitting in the canoe
Aluminum canoe is fine, as long as you have padding for sitting
Average 12-15 miles a day, if want to do hiking/exploring, leave extra days in itinerary
Sunscreen in lip balm
Have folding table for cooking (a luxury)
Take proper cutlery, don't need to limit to sporks and camping knife
Take day packs for exploring
Don't need a change of clothes for every day
Can have proper plates/Corelle
Dried fruit in breakfast is great, more blueberries
Roll of toilet paper per person
Add tums, Imodium, Benadryl (anti histamine) to first aid kit
Always hit downstream V's in the apex, avoid the apex in upstream V's
Day 1 Mineral Canyon to Fort Bottom
Day 2 Fort Bottom to Cabin Bottom (Tower Park)
Day 3 Cabin Bottom (Tower Park) to Jasper Canyon
Day 4 Jasper Canyon to Spanish Bottom