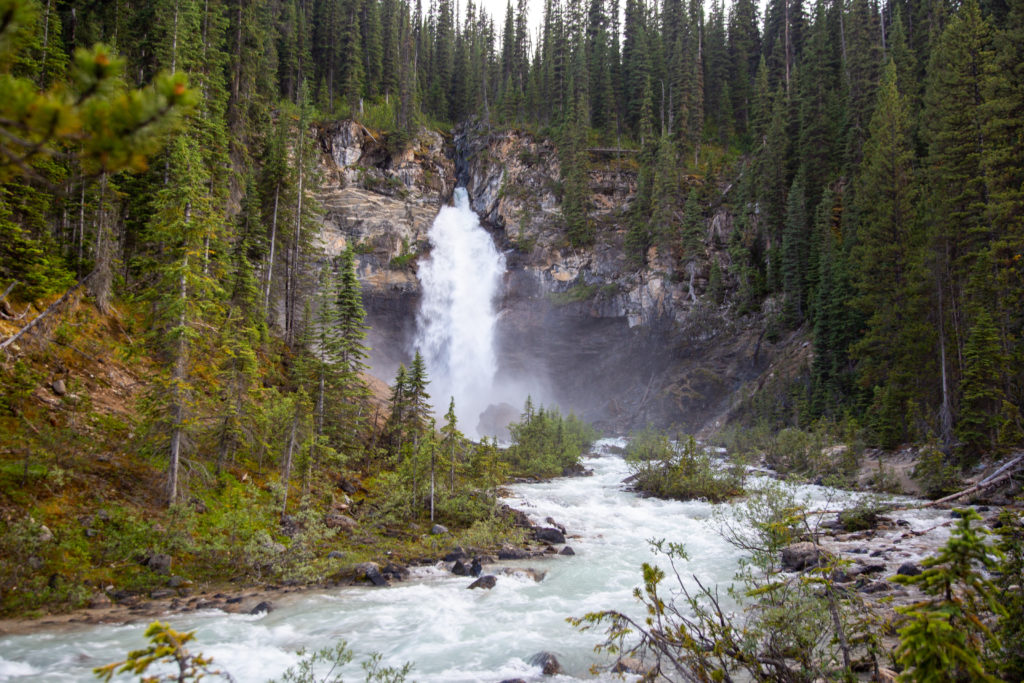 Day 1 Takakkaw Falls Parking Lot to Laughing Falls Campground, 4.5 km, 120m Elevation Gain, 15 m Elevation Loss, 1 hrs 17 min.
With day one being a very short and flat hike we purposely headed out late. The plan was to start hiking by 5 pm to arrive in plenty of time to set up camp and make dinner. We had a birthday party to attend the following day so had to be back at the car around 11:30 am. We did not arrive at the parking lot until after 5 pm. The drive from the Trans Canada to the trail is 26 km and being limited to 60 kph took longer than I planned. I slung the backpack and camera bag on as quick as I could. Volcano is always ready to go so after a couple of beginning of hike photos we were off at 5:12 pm.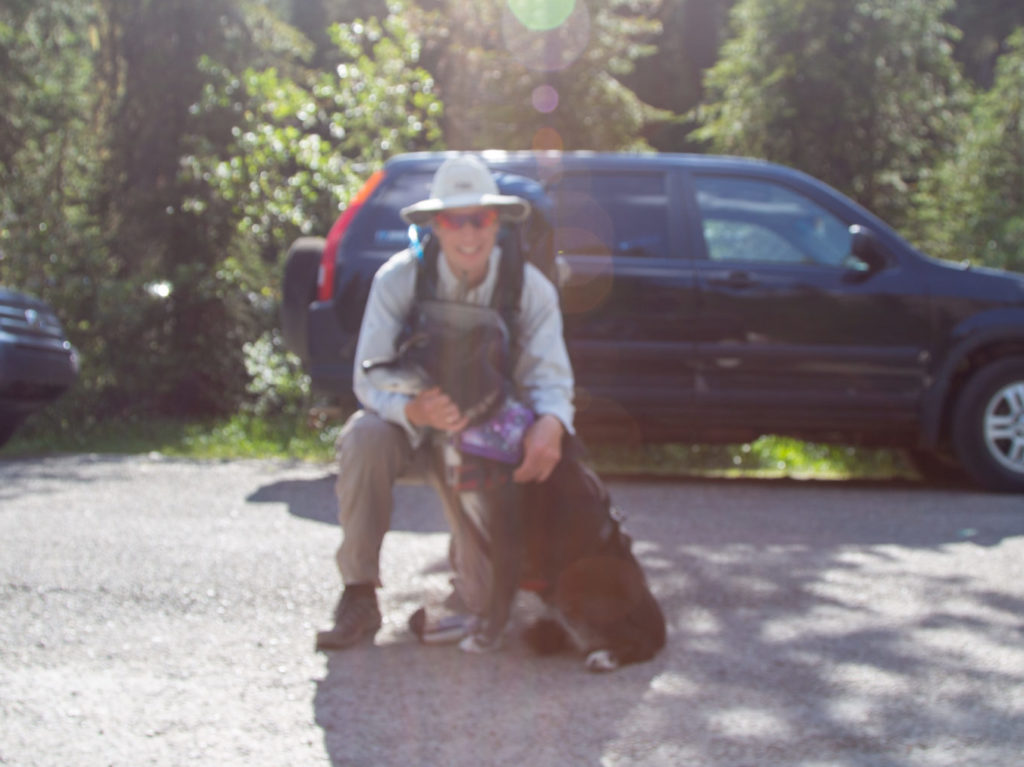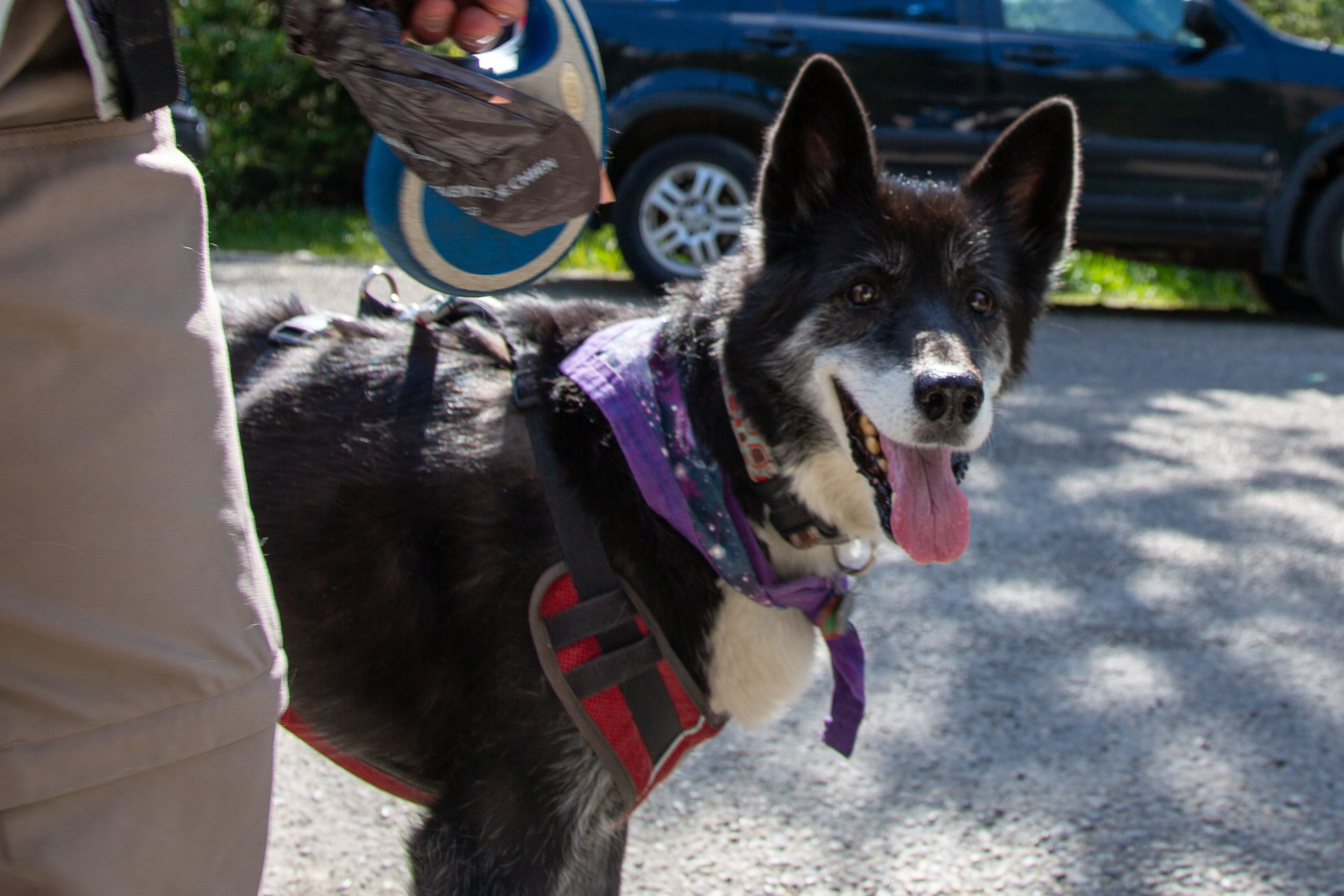 The trail is very well maintained for the first 2 km. Just a few hundred metres from the parking lot is Takakkaw Falls walk-in-campground. This is a fabulous looking campground and every time I passed through there appeared to be tent sites available. The campground is categorized as a walk-in because there is no vehicle access. After parking your car you use a little wheelbarrow to bring all your supplies to your campsite. We passed by the campsite quickly on a lovely crushed gravel trail. Crossed a long boardwalk type bridge over a wide confluence of streams. With a long look back at Takakkaw Falls we were on our way.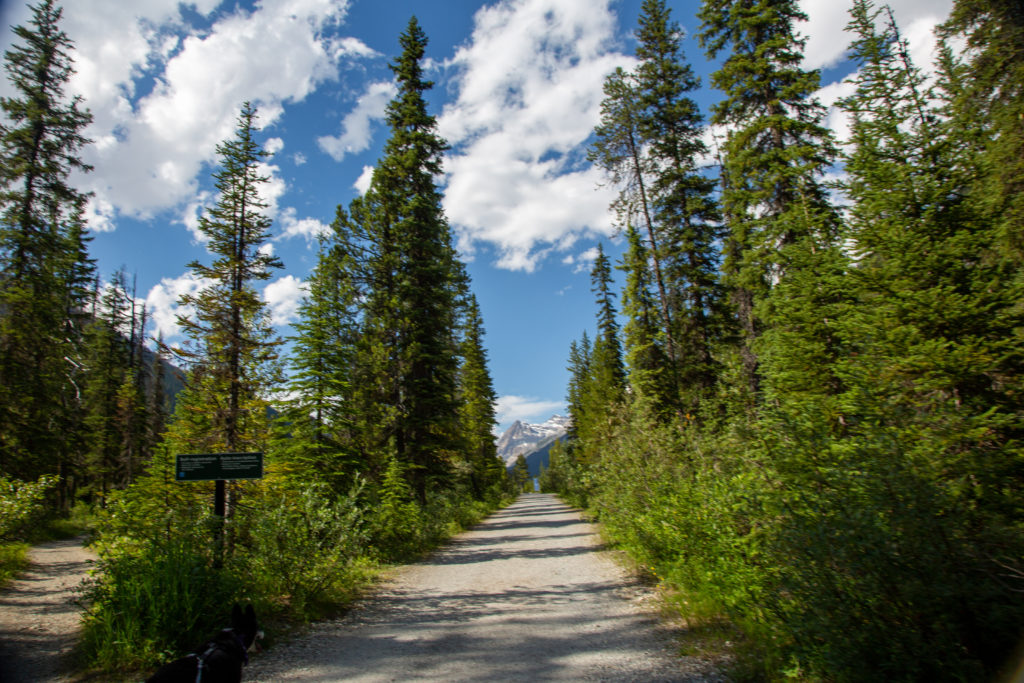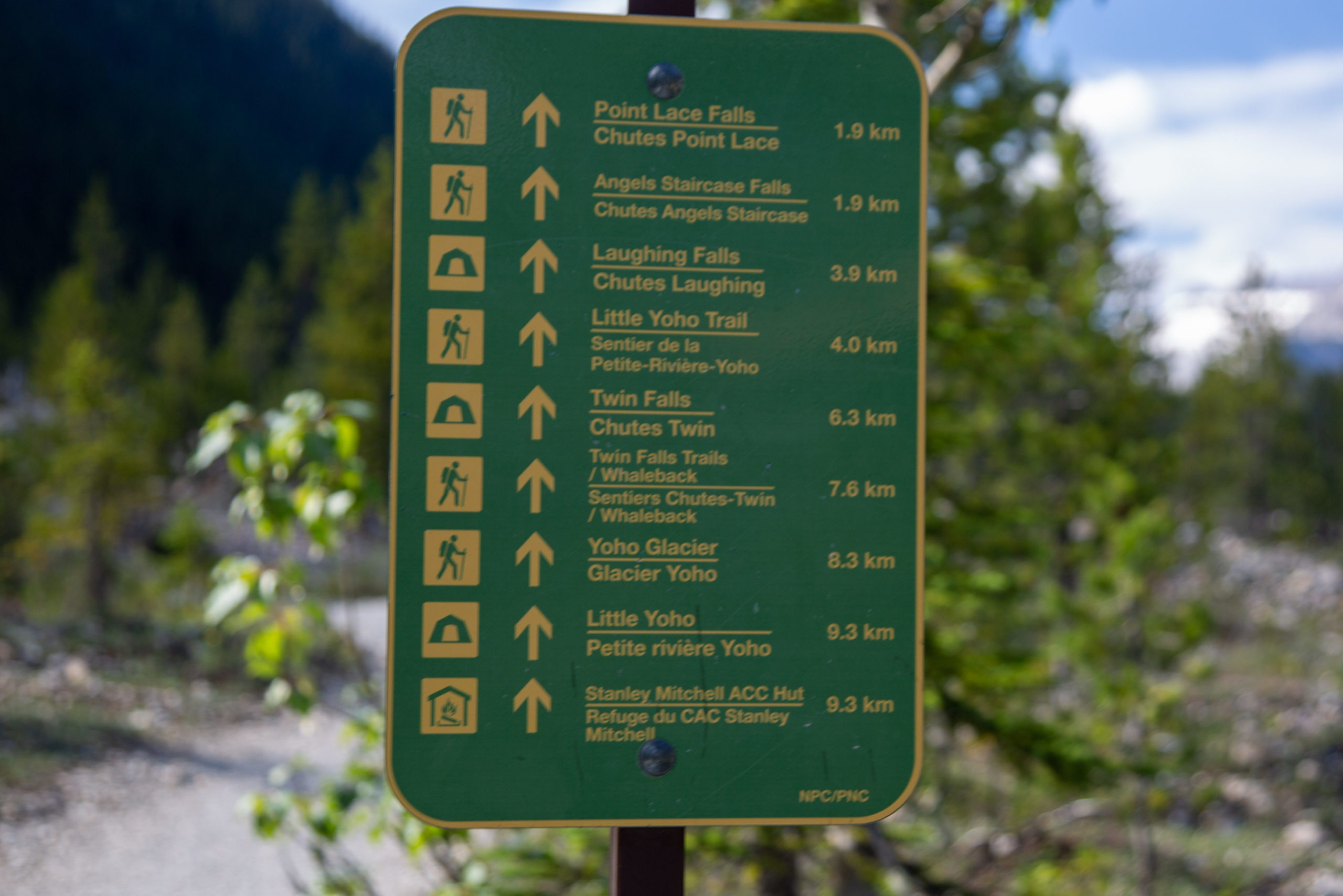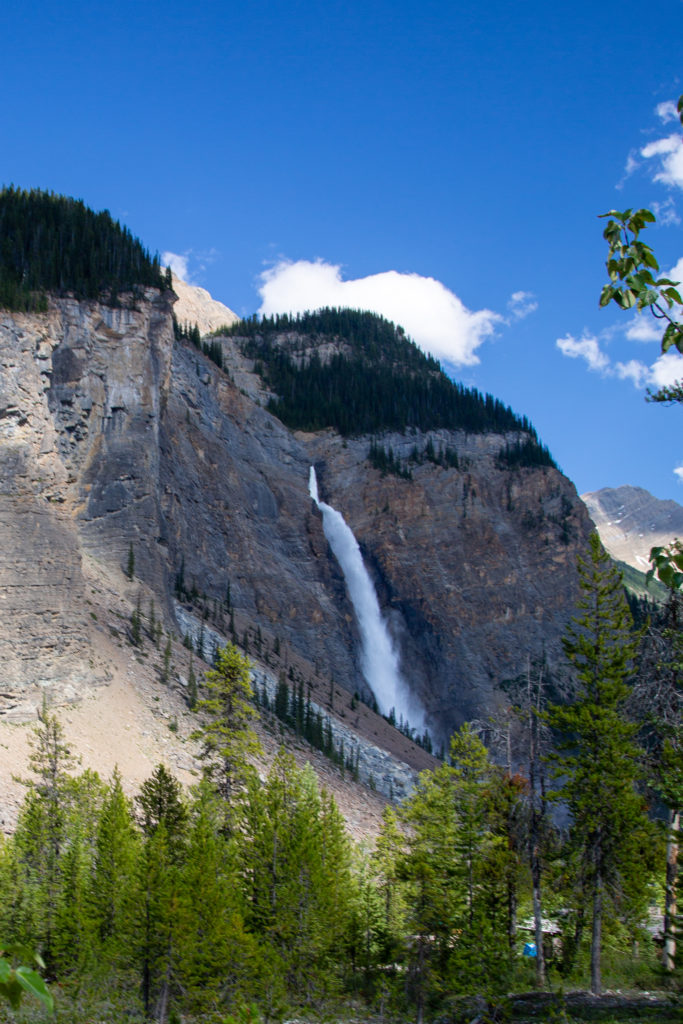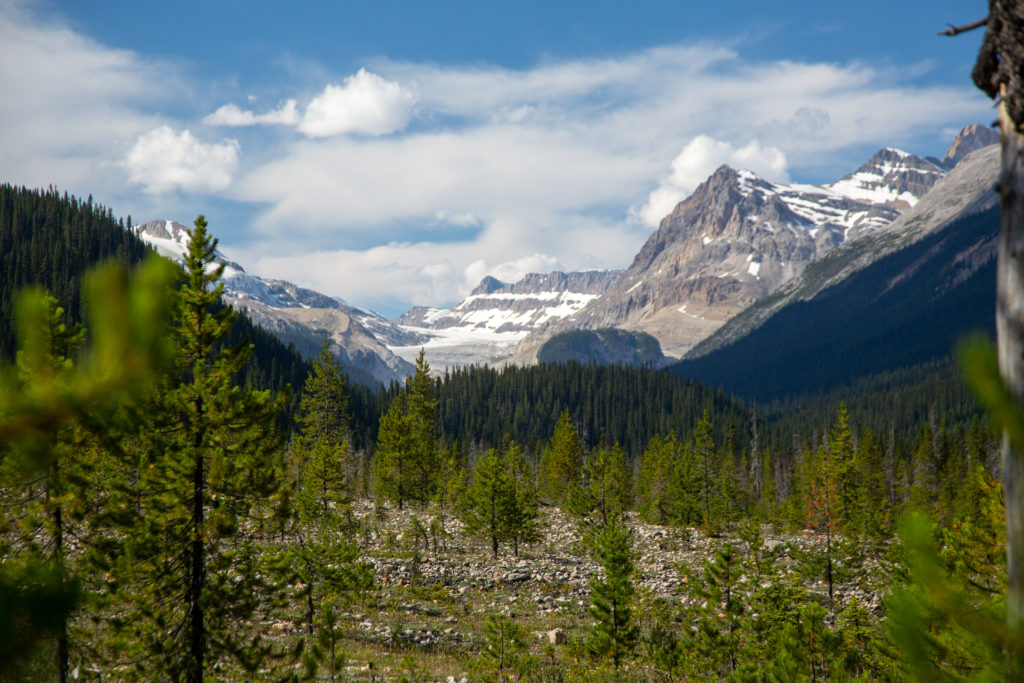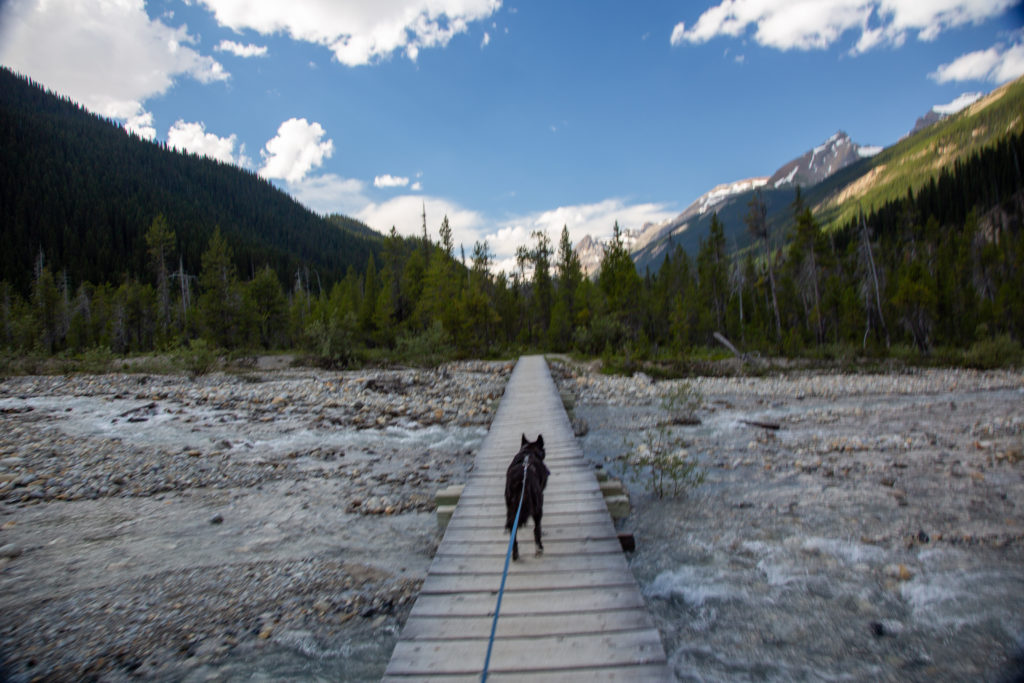 Moved steadily for the first 45 minutes until we came to the junction for Angel Staircase Falls which is just a little over halfway to our campground. We took a small detour to look at the falls. Unlike some of the other falls that have a large unimpeded drop Angel Staircase Falls is more of a cascading falls with the water tumbling down a series of drops, like a staircase. Upon leaving Angel Staircase the trail loses its manicured nature and becomes a bit rougher and heads up the only major hill on the trail where would would gain 120 m of elevation covering just 600 m of trail.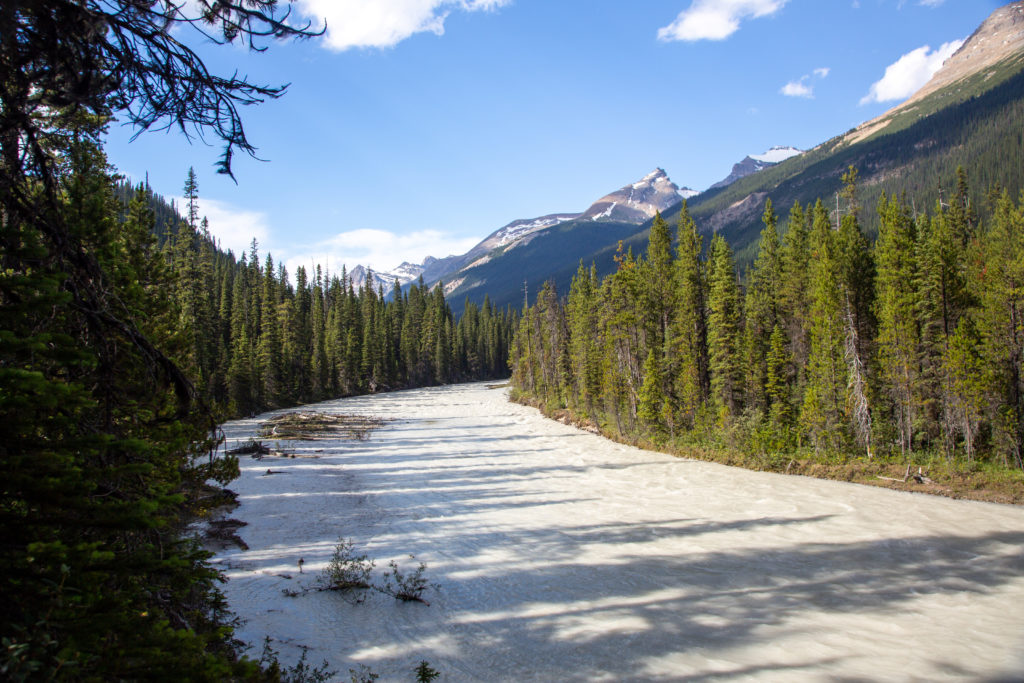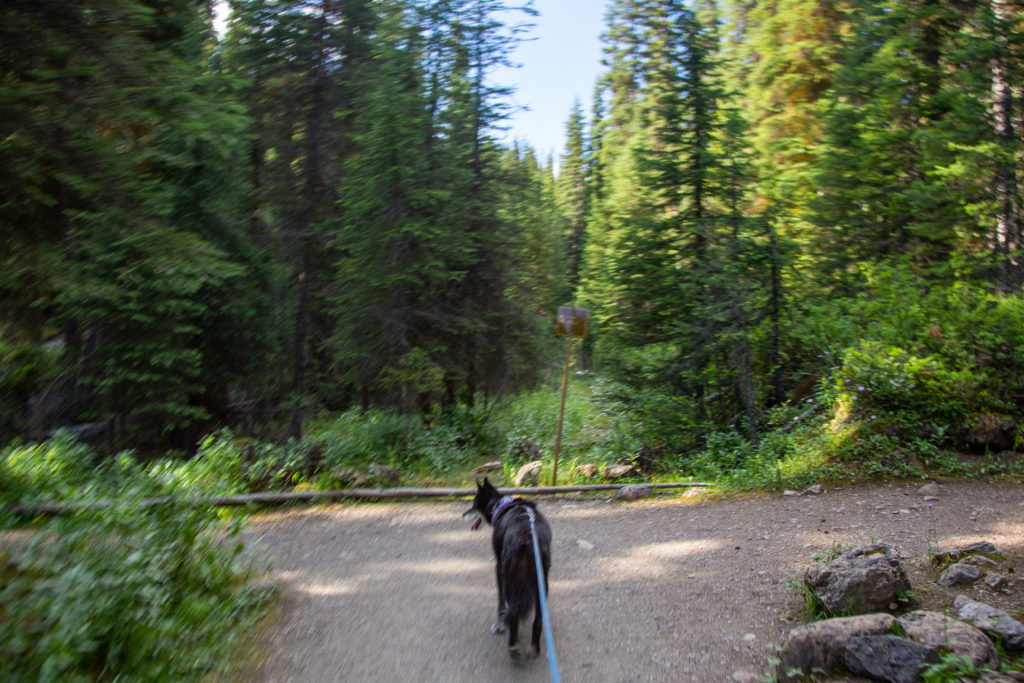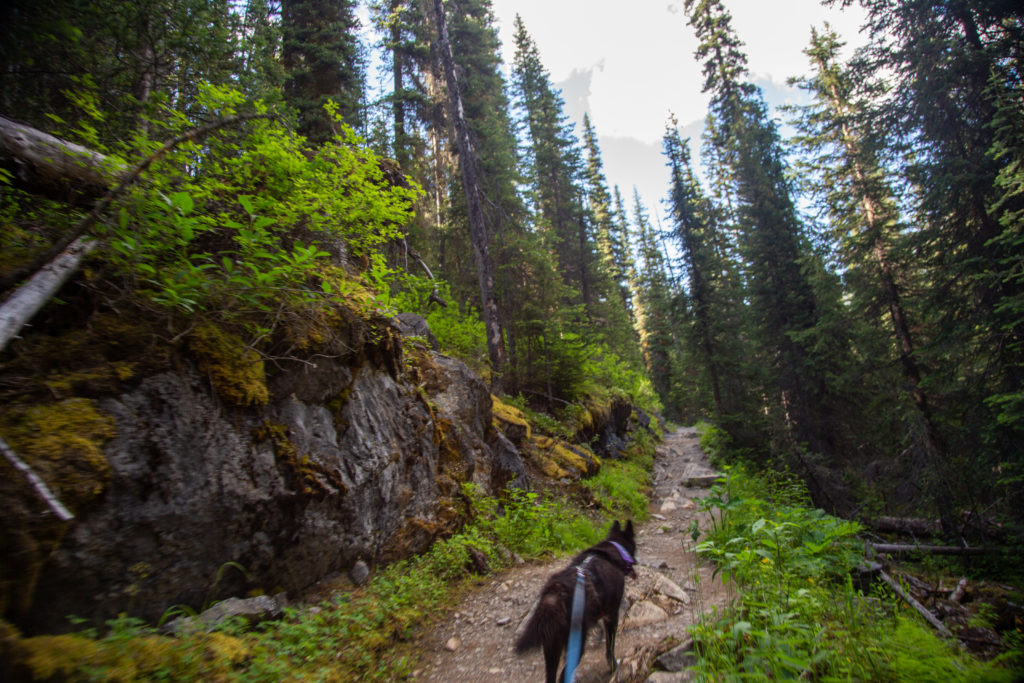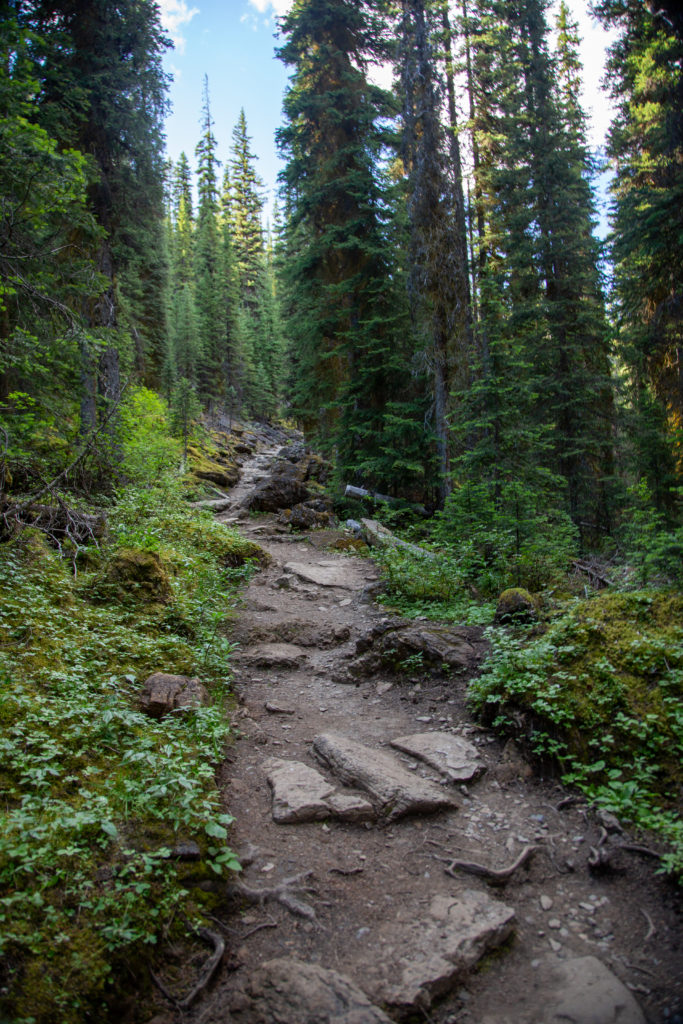 After rising over the crest of the hill there was a small descent and the trail conditions improved dramatically again. There was a small spur trail over to the river with a little canyon. It was here that I began to notice that Volcano was not a fan of rushing water.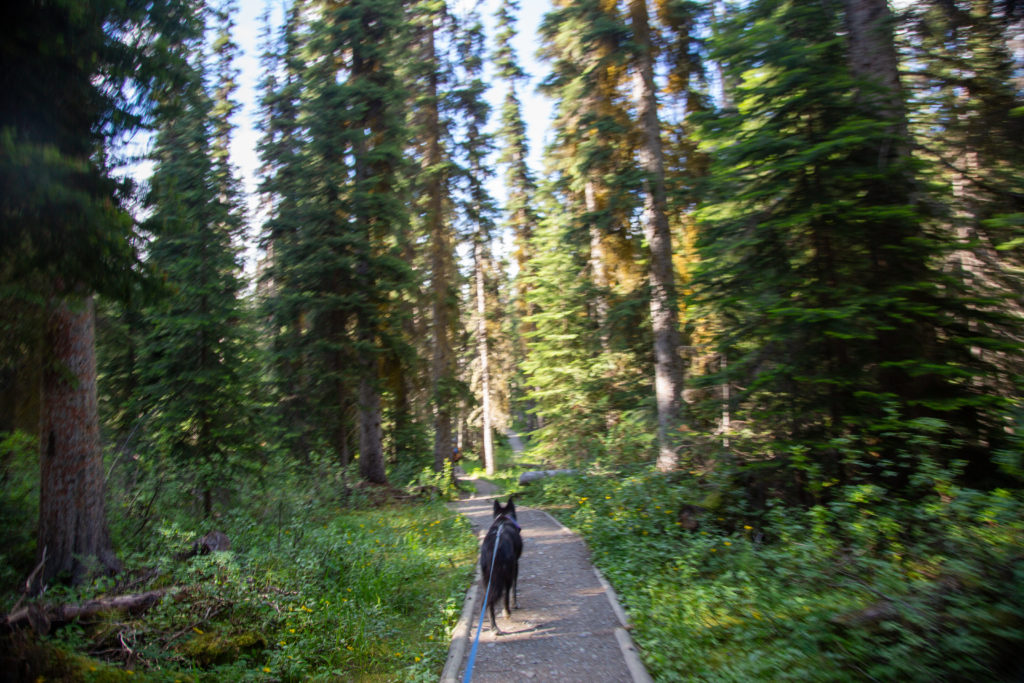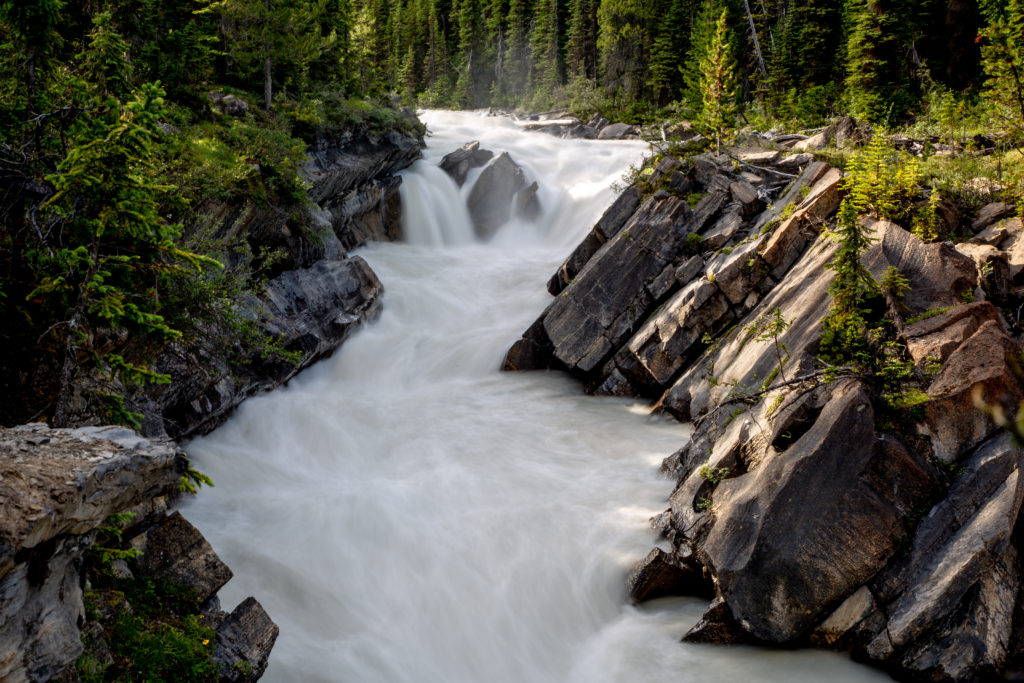 A quick six minute walk took us to a bridge over the Little Yoho River. The water was a nice and clear but the bridge was somewhat concerning. The river was flowing fast and I really would not want to fall in but there was a railing only on one side of the bridge. Immediately upon crossing the bridge we arrived at Laughing Falls Campground where our first challenge of the trip was waiting for us.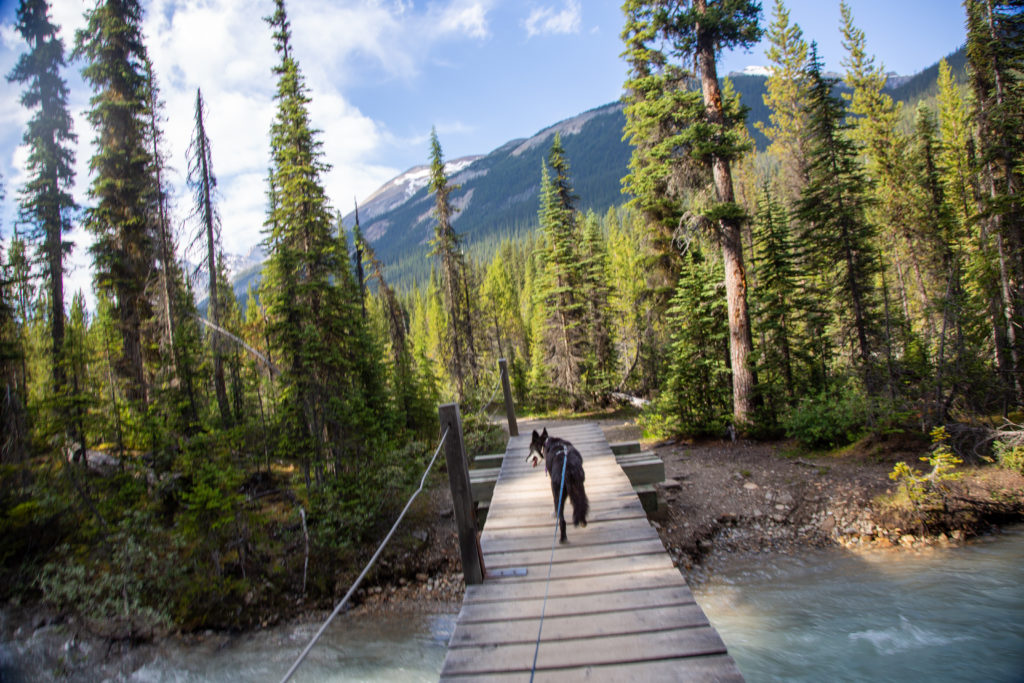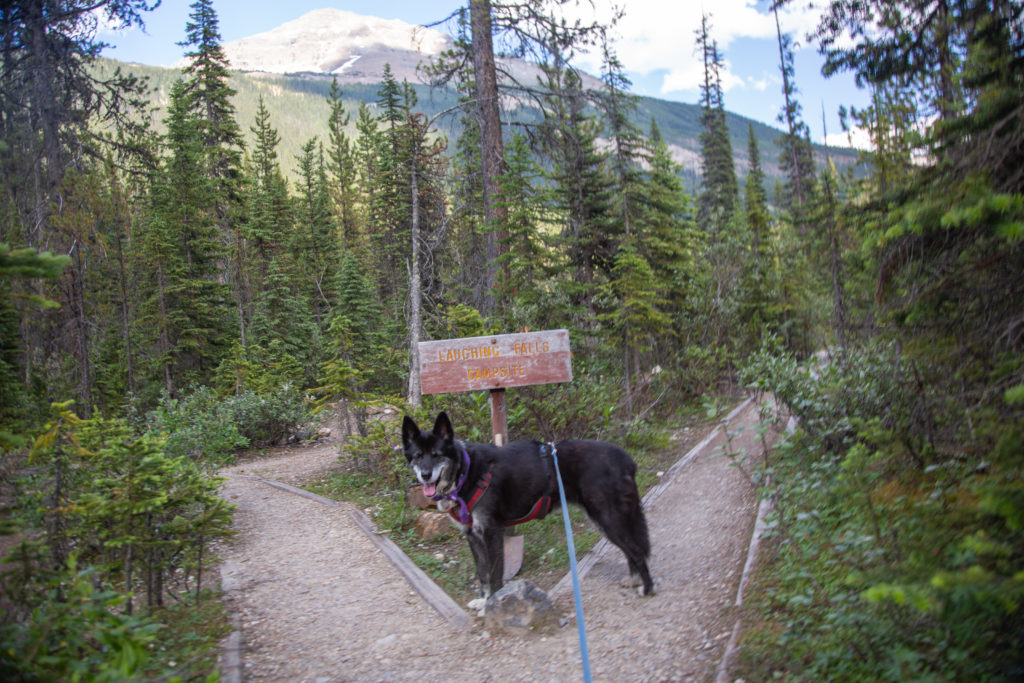 The campground at Laughing Falls is very small. It takes less than one minute to walk around the entire area set aside for camping. It was about 6:25 pm, we had covered 4.5 km in 70 minutes with a couple of detours for photographs. After completing the tour of the campground I discovered that despite have a permit there were not available campsites. Two tents were already set up on a sandbar on the edge of the Little Yoho River by people looking for a campsite. I found a spot near the entrance that had the obvious markings of having seen use by a tent. I really was not too happy about the situation but I was not about to go challenging people for their permits, that is the job of the Parks Canada Wardens, and the spot I chose had be previously used so I was minimizing my impact. While setting up the tent I soaked my homemade dehydrated meal. Volcano started at me wondering where her meal was as she normally eats at 5 pm. It took about 25 minutes to set up the tent and organize the inside. Once finished with setting up I headed over to the eating area to cook up my dinner and feed Volcano.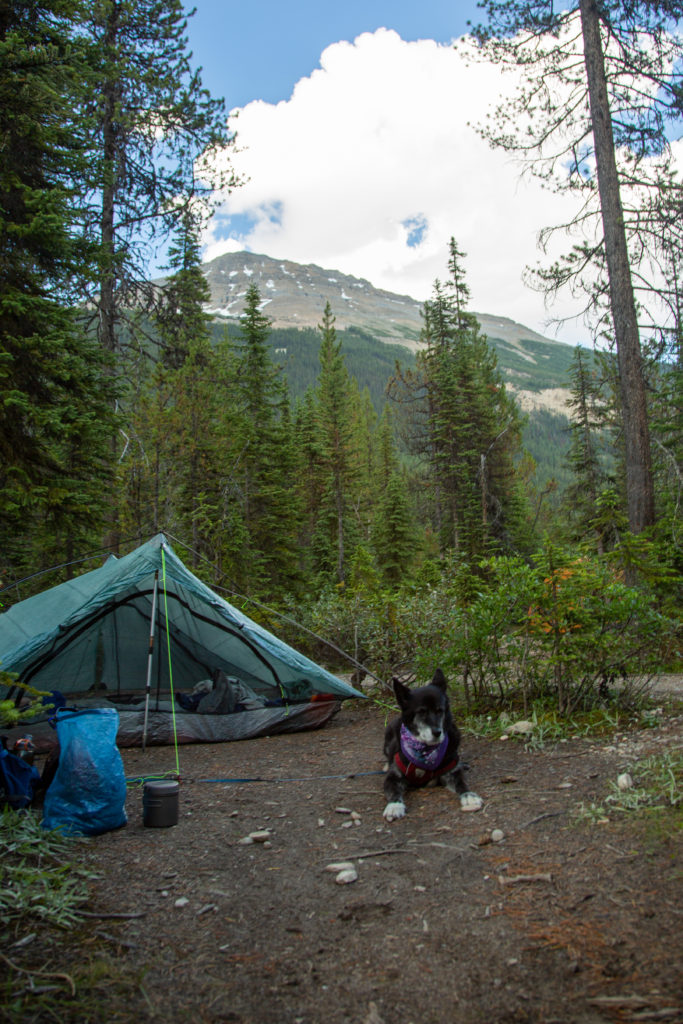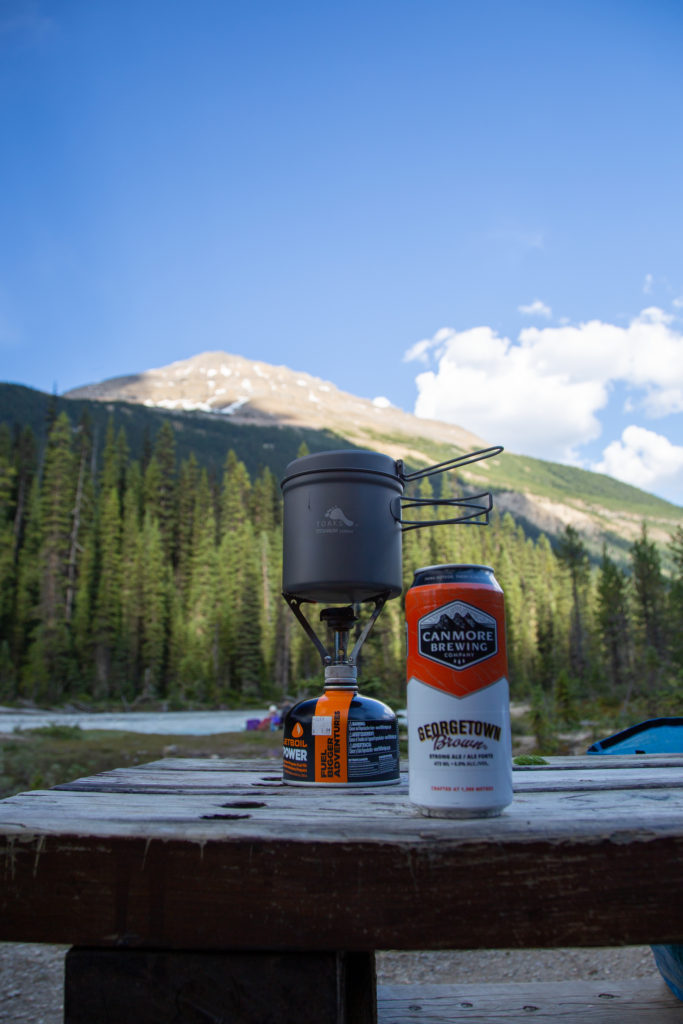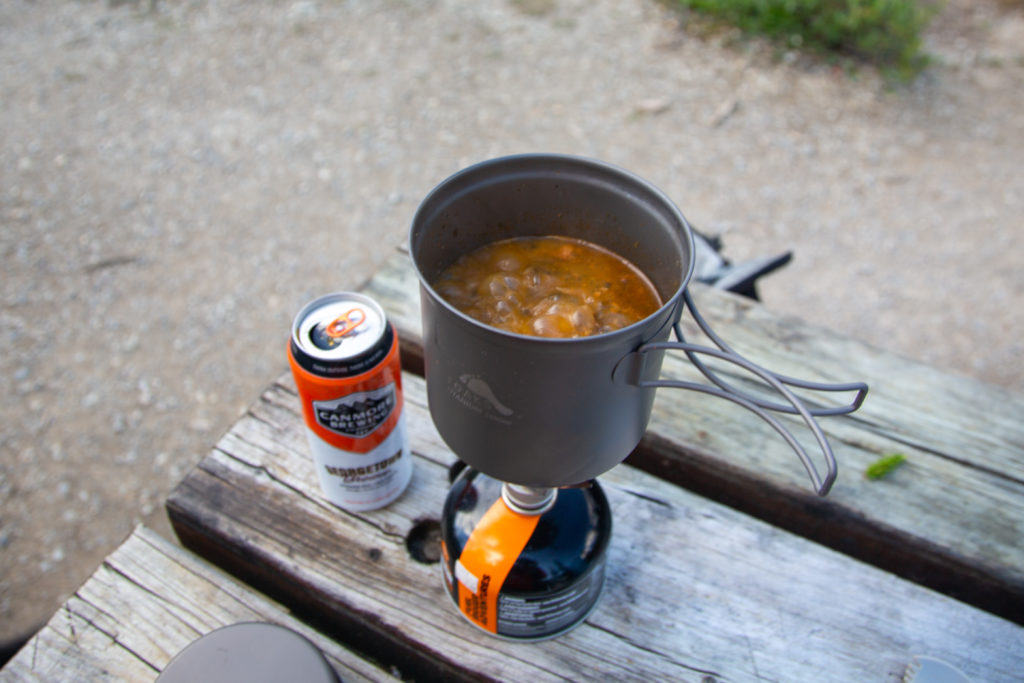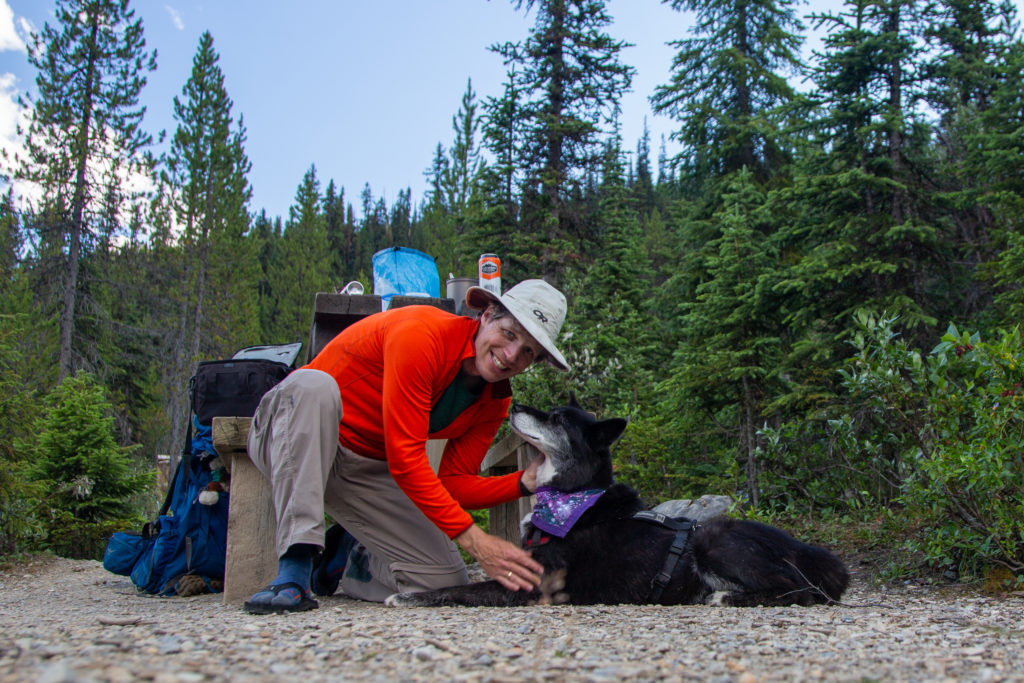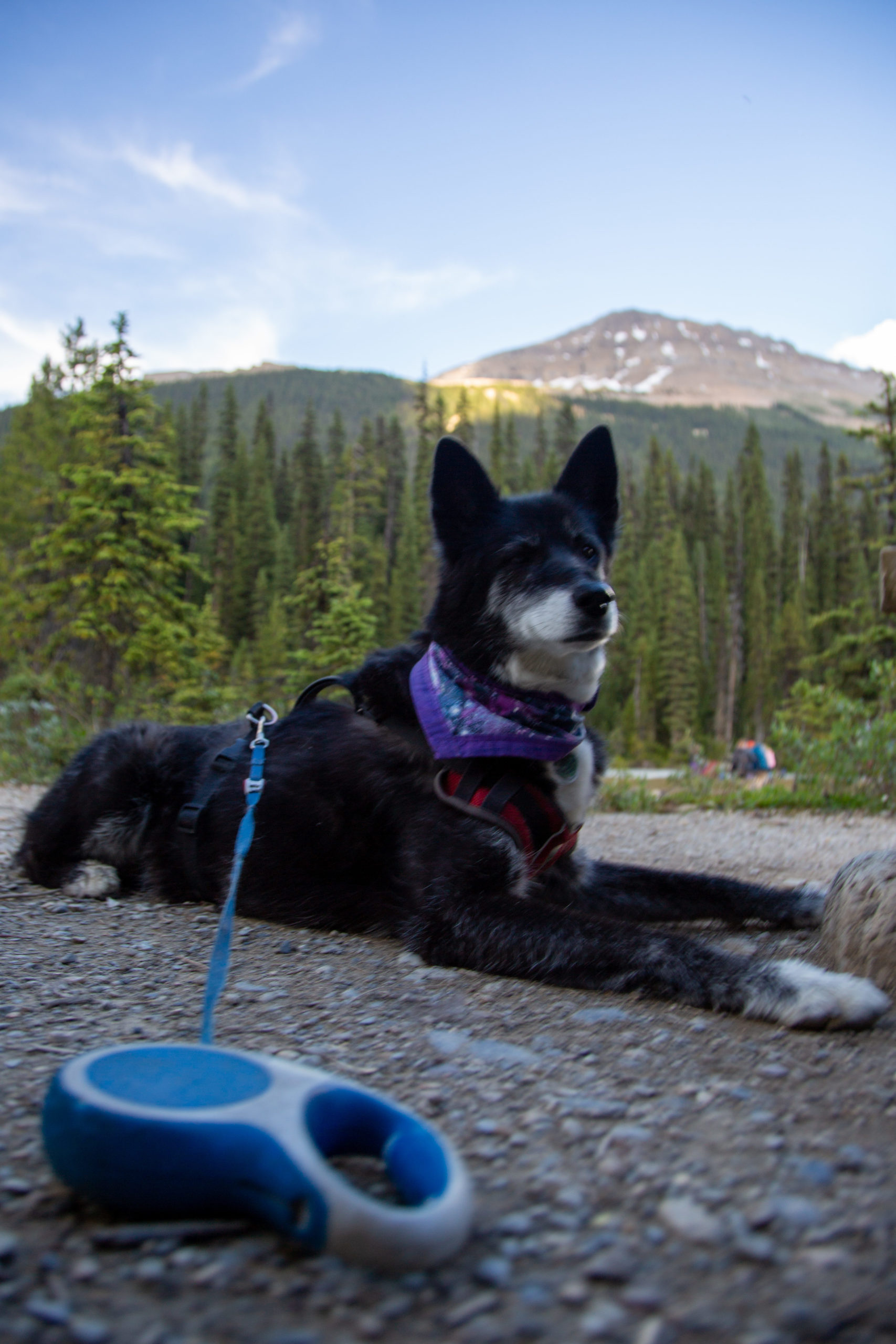 After dinner I read for a little while on a log. Some other campers came to use to the tables. There were some families with very young children hanging around a little beach area skipping rocks across the river. I ran into my second surprise of the evening when I went to hang my food up and there were no bear hangs available. Luckily I had just received my Zpacks Bear Hanging Kit. The kid includes a generous sized dynema food bag, a rock bag and 50′ of chord. I was able to toss the rock bag and hang my food.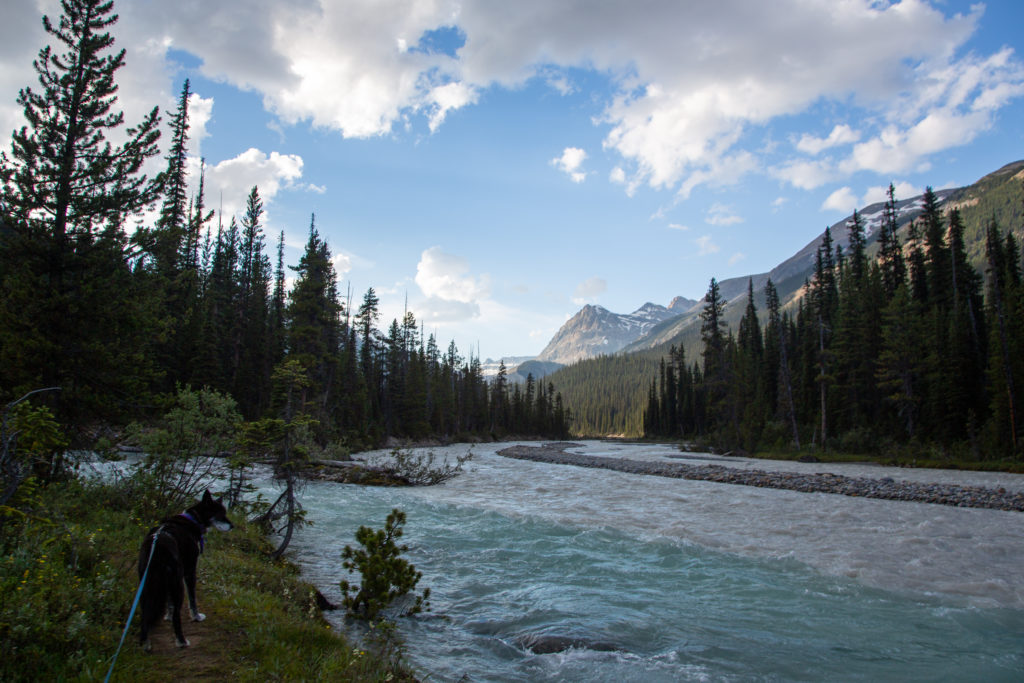 As it was only 8 pm I decided to go up and check out Laughing Falls as it was only a couple of minutes from the campground. The falls are not the largest falls around by any stretch but are very accessible which makes them quite impressive as you can get up quite close. This is when it was becoming evident to me that Volcano was not a fan of waterfalls.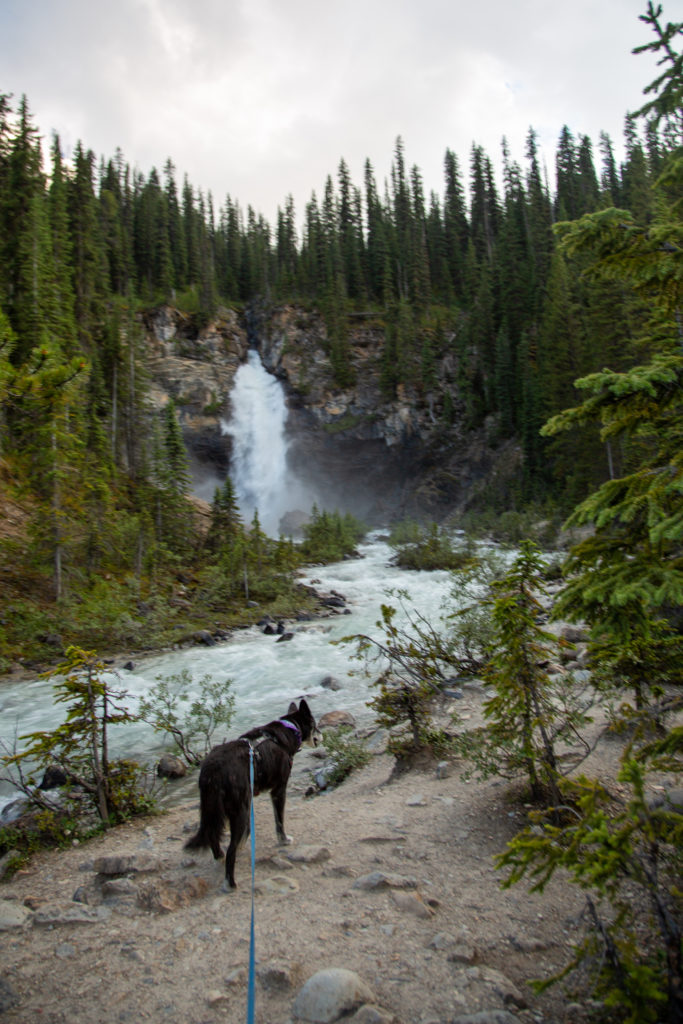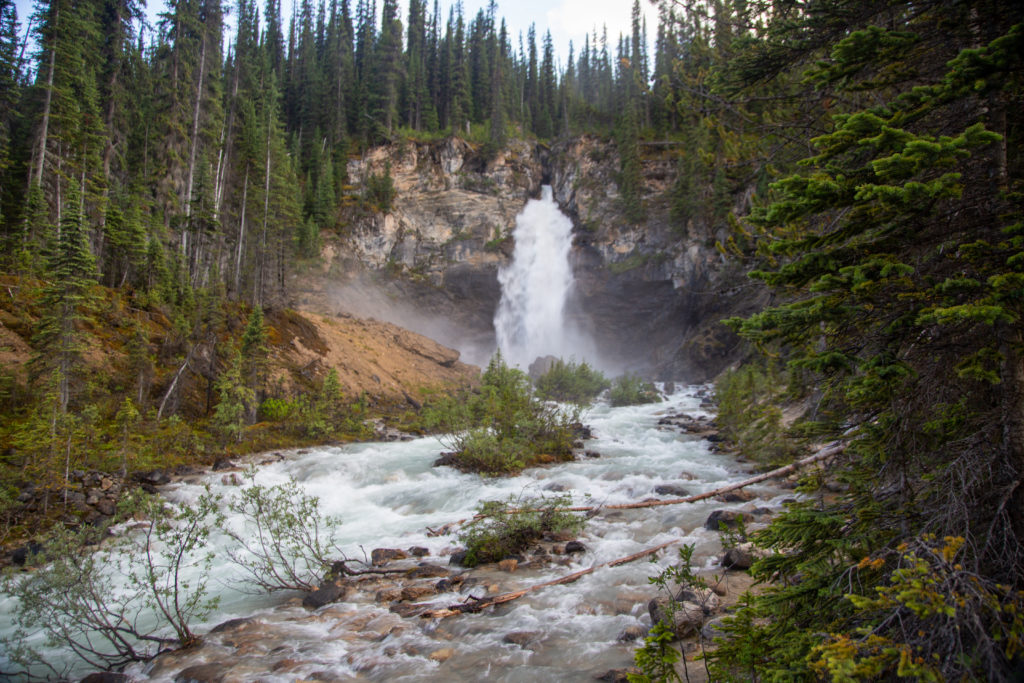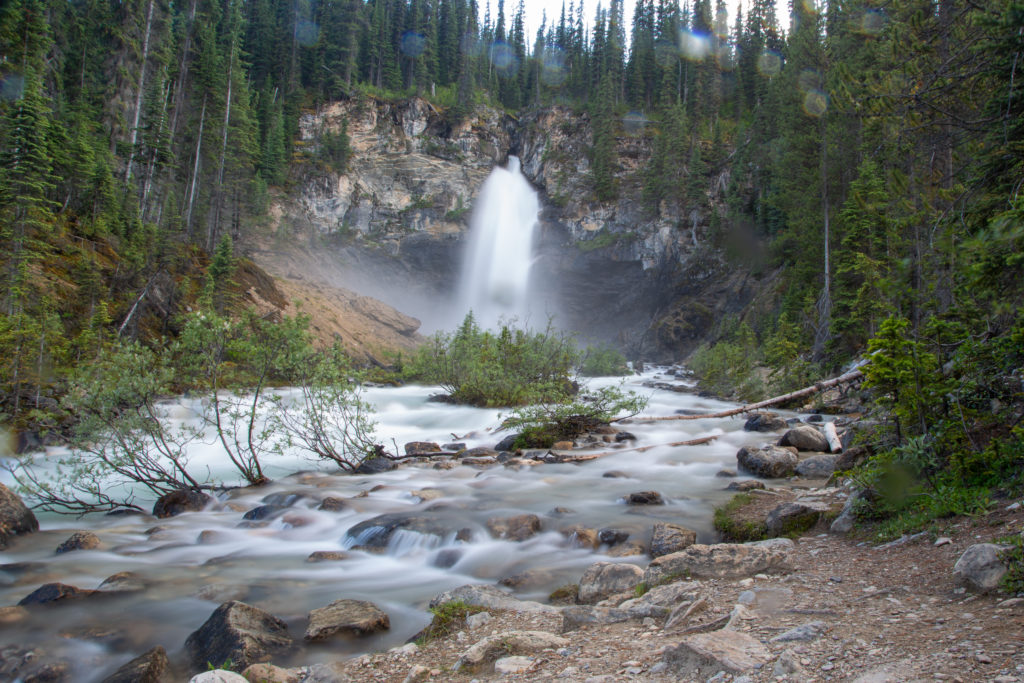 We left the falls at 8:20 pm and were in the tent by 8:55 pm. It took Volcano a few minutes to settle in the tent. This was her only camping trip this summer. In 2019 Volcano did 4 camping trips and spent 6 nights in a tent. Guess she had forgotten how cozy it could it be. It had been a good short day with some small challenges. Tomorrow we would be up early so we could hike up to Twin Falls and be back home in time for a birthday party at 1 pm.