Day 1 Mt Norquay Parking Lot to Mystic Valley Campground, 18.6km, 360m Elevation Gain, 150m Elevation Loss, 4 hrs 40 min.
Micah was suppose to pick me up from school at 1:30pm. The plan was for Micah to grab my backpack and Volcano, then come and get me. The hike was too long for Links.
Things went a little sideways when a slow moving train blocked both entrances to town and caused a huge backup of traffic. This delay cost us about 30 minutes. We had our packs on and started the hike at 2:30 pm, we had 18 km to hike but it did not get dark until late, no problem.
The hike starts off hiking through Mt Norquay ski area. We follow the main service road for about 0.8 km, where a Parks Canada sign directs us to a small service road to our left. The trail climbs 60 m over 0.7 km taking us to the edge of the ski area. We then plunge into the forest and follow the old fire road steadily down to a bridge over 40 Mile Creek, distance 4 km in 50 minutes, our pace is good.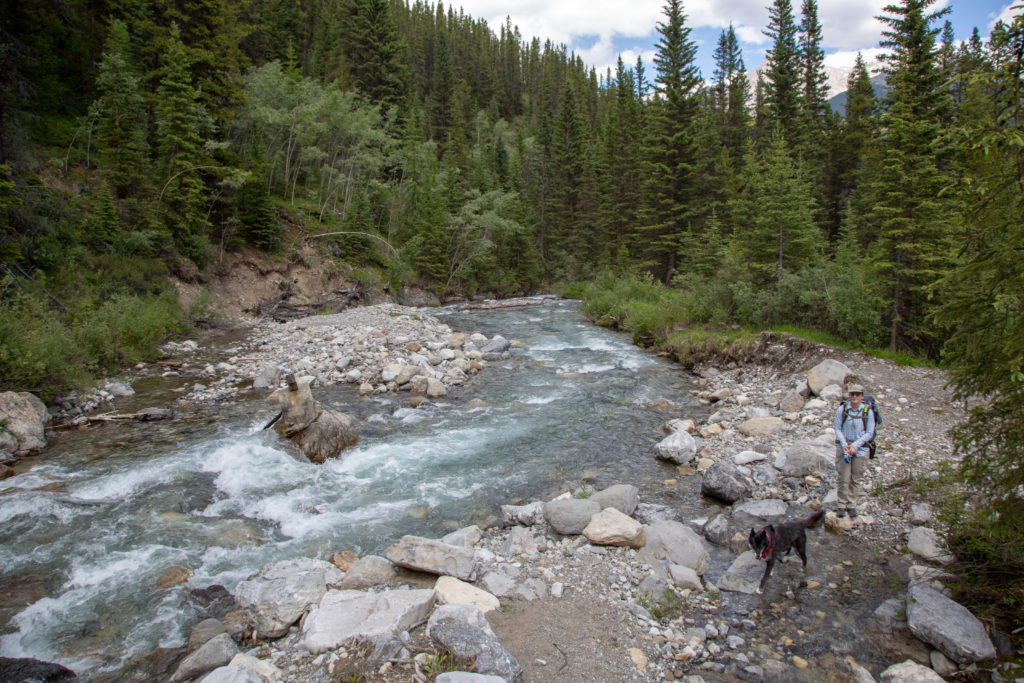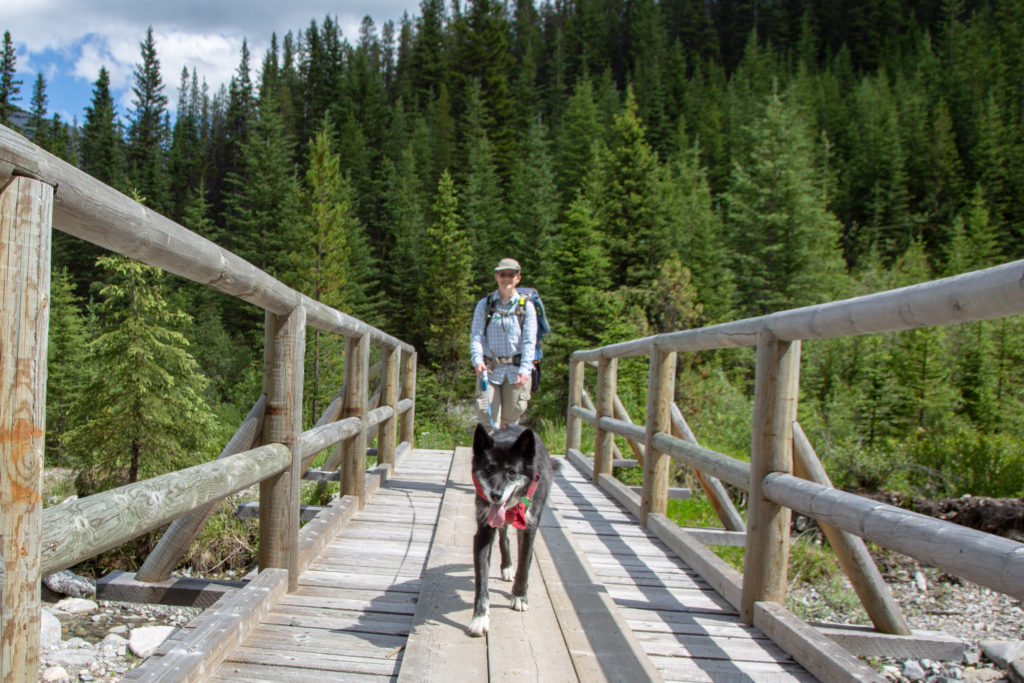 There is a horse camp on the trail, so the trail can be a little rough in places, plus you need to treat any water before drinking.
The trail is rocky and rough immediately after the bridge, it then rises steadily over a mostly smooth surface, with the occasional rooted/rocky sections dug up by horses.
We took a break just after 5:00 pm for Volcano's dinner and to have some snacks of our own. We had covered just over 11 km.
About 20 minutes after our break, we had a minor stream crossing, Volcano made it into a bit more of an adventure then it should have been, in the end, she needed a little assistance from Micah to get across.
We passed the horse camp, the trail started to get a little thinner, but the views were opening up. We came across some bear tracks in the mud. We were very diligent in making lots noise, although Volcano was not impressed.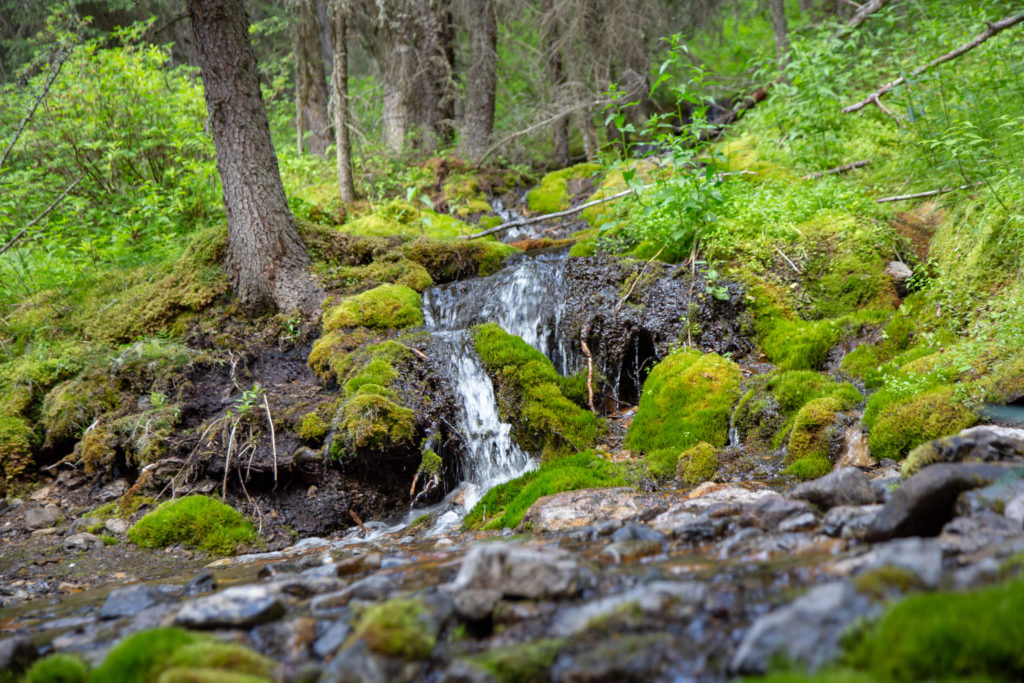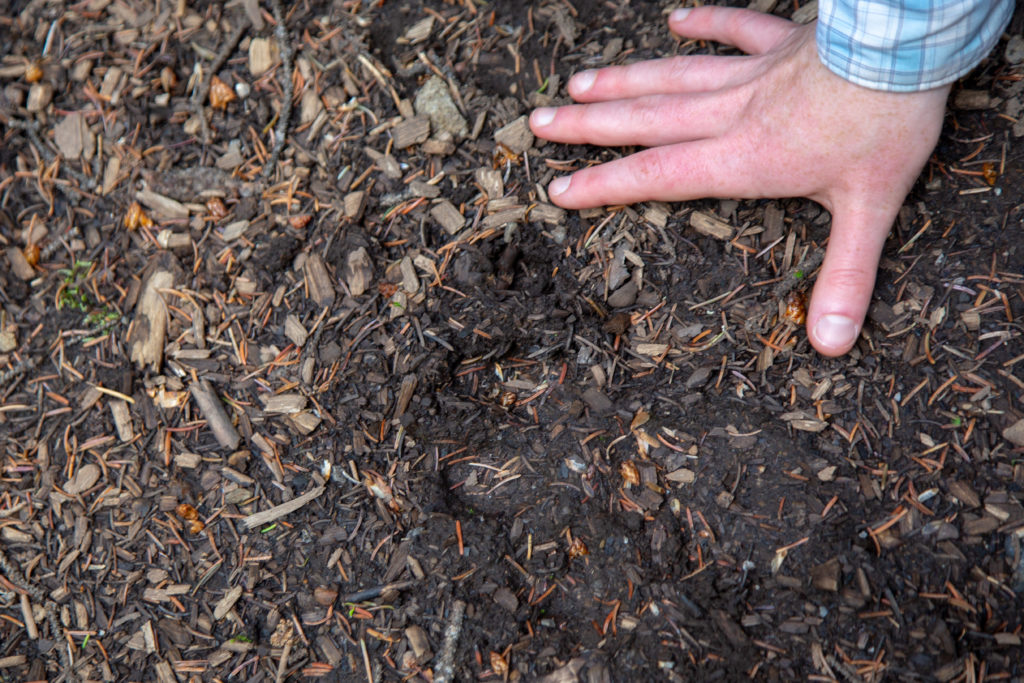 We arrived at the junction for Mystic Valley at 6:20 pm, distance 15.9 km, even with our break and me taking photos, we were averaging just over 4 km/hr.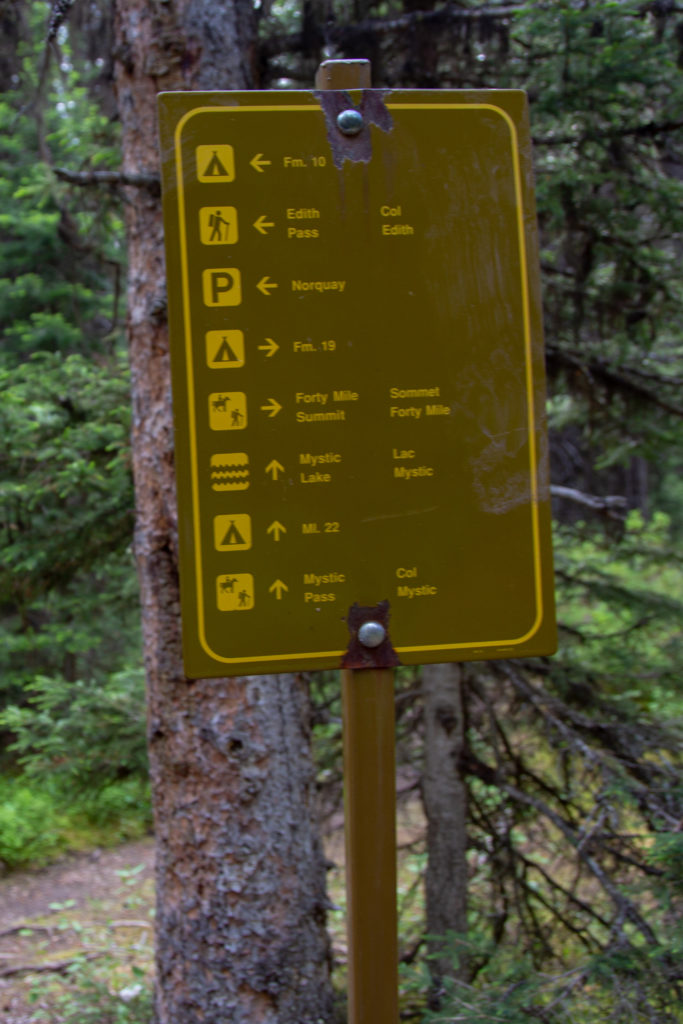 We kept left at the junction, we crossed over 40 Mile Creek and skirted around the Parks Canada Warden's Cabin, it looked deserted. Shortly we came to another junction with a connector from Mystic Pass Campground, again we stayed left.
The trail became narrow and rooty as we made our way over the last 3 km to Mystic Valley Campground. A short descent brought us to the eating area and food storage for the campground first. To get to the camping area we had to cross a bridge over a small stream (draining Mystic Pass). The campground is up on a small hill, 5 primitive sites with the outhouse located in the middle.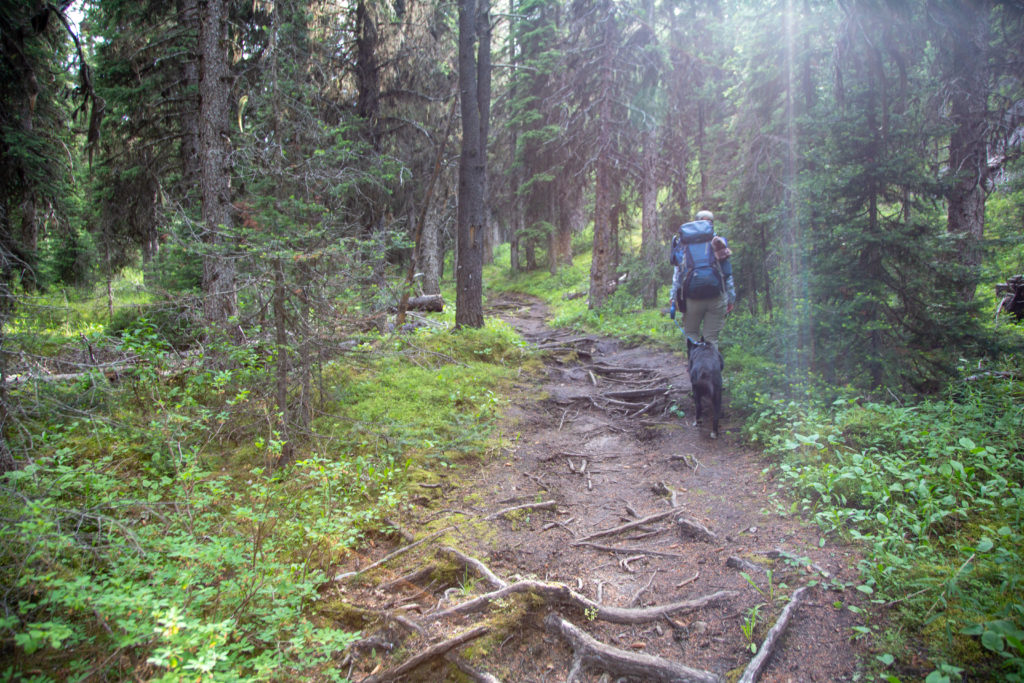 We scooted across the bridge and up to the campsites, it was just after 7:00 pm, we had made good time. There was one other reservation for the evening, but they never came. We had the tent set up in about 20 minutes. We then went back across the bridge to the eating area and food storage, time for dinner. I was happy to see that Parks Canada had installed brand new food lockers.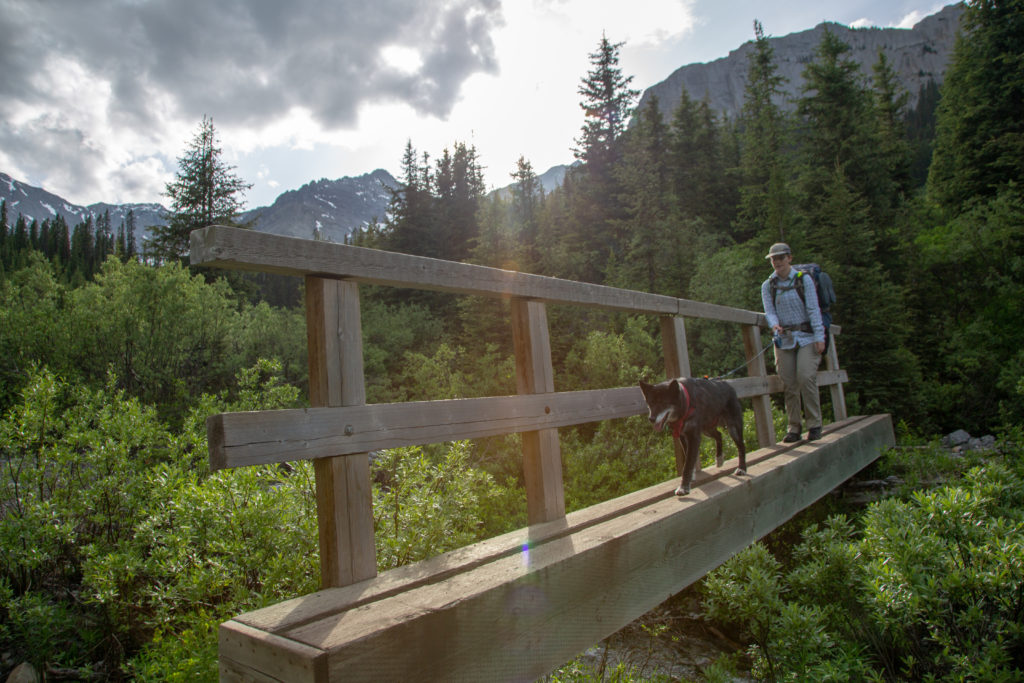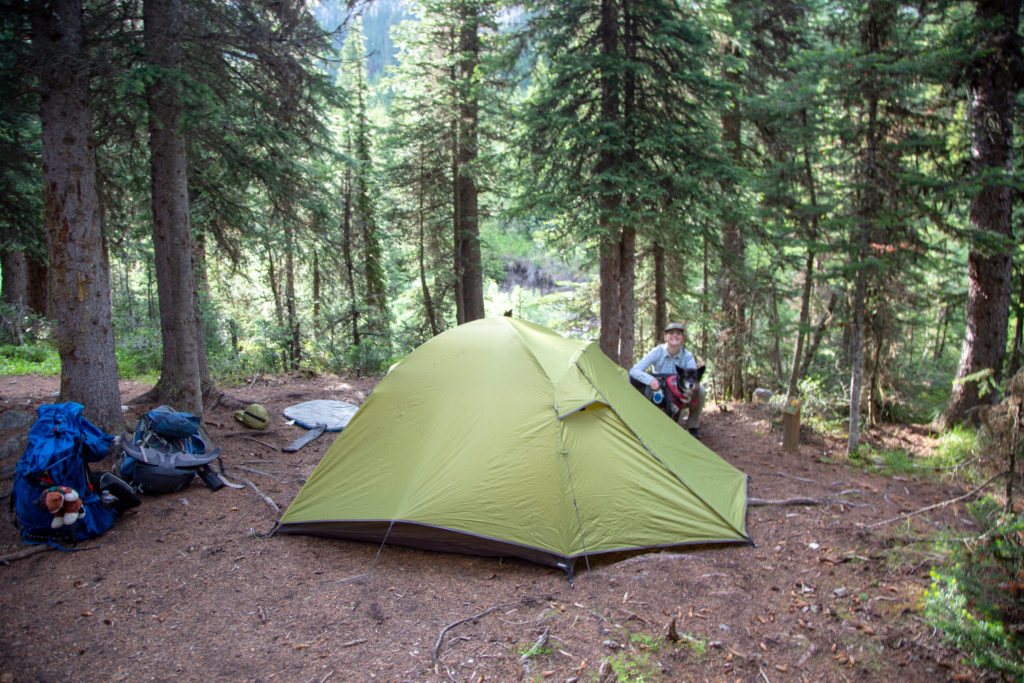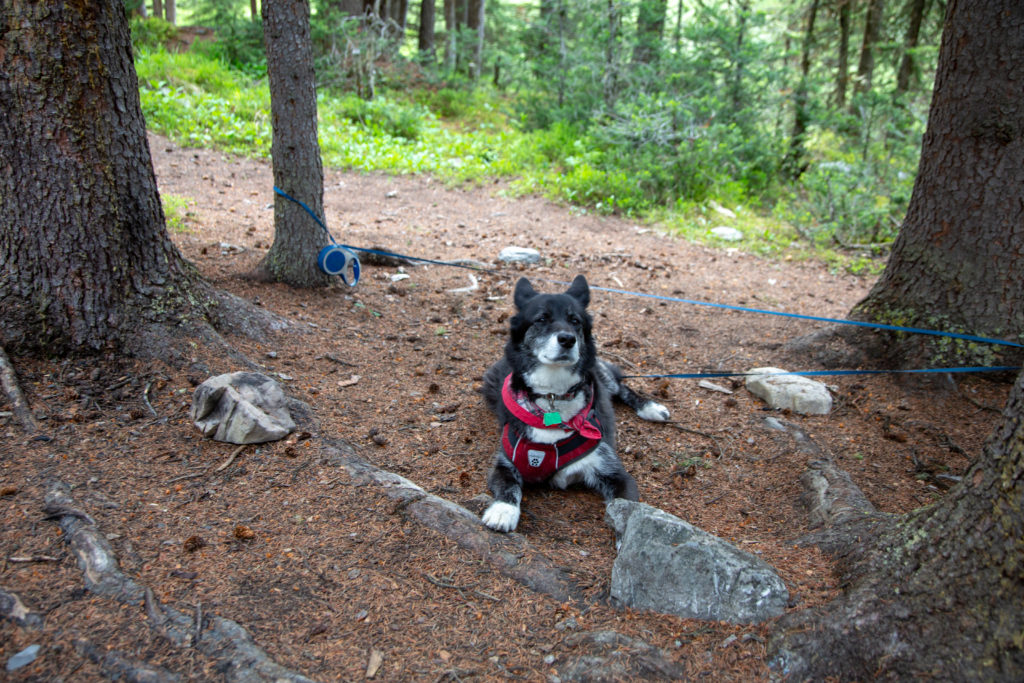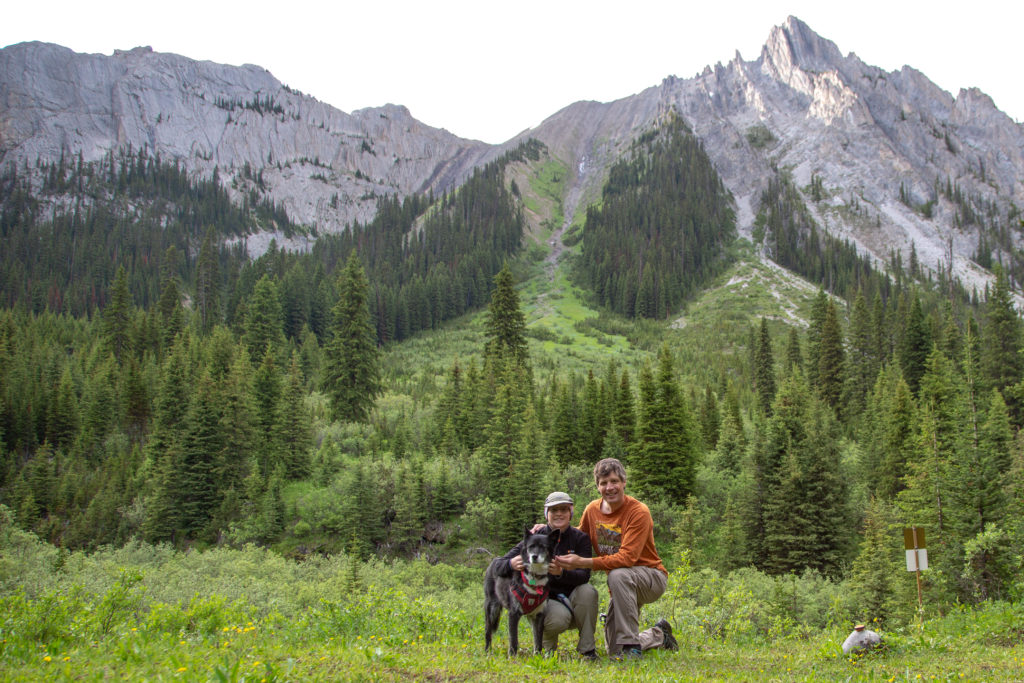 Dinner was sharing a package of Mountain House Mac and Cheese was suppose to be 2.5 servings, really, was not enough, luckily we did have lots of snacks. From now on, we assume a package of dried food for dinner serves only one person.
Cleaned up after dinner, brushed my teeth with my Dora the Explorer toothbrush, then it was back to the tent.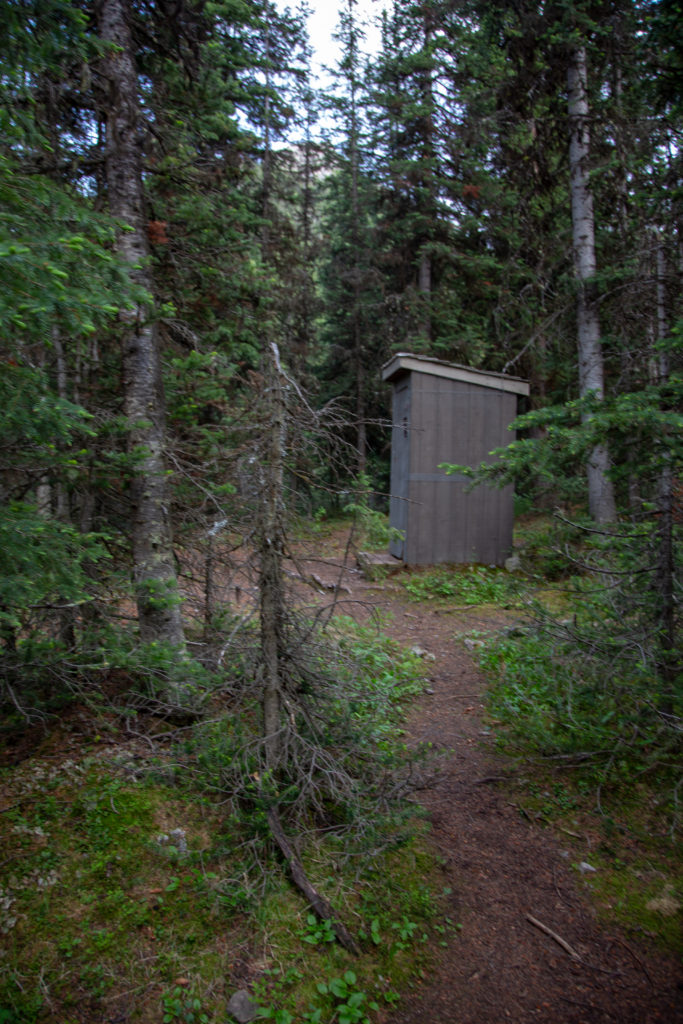 We crawled into the tent at 8:30 pm, end of a good day. Micah journaled for a few minutes, then we relaxed by watching the movie Bolt for about 45 minutes. End of good day.