Day 1 Sunshine Village parking lot to Healy Creek Campground, 5.5 km, 309 m Elevation Gain, 25 m Elevation Loss, 1 hr 43 min.
After a short drive from Canmore and we arrived at the Sunshine Village parking lot which would serve as our trailhead for the trip. It did not take us long to load up. Micah had a new Deuter backpack but I was still using the MEC Serratus that my sister had purchased in the 90's that I had used on our Grand Canyon trip the past spring. We were very relaxed and in high spirits as we headed off down the trail. We had a short hike for this evening and with the entire trip being thrown together quickly we just were not feeling a lot of stress.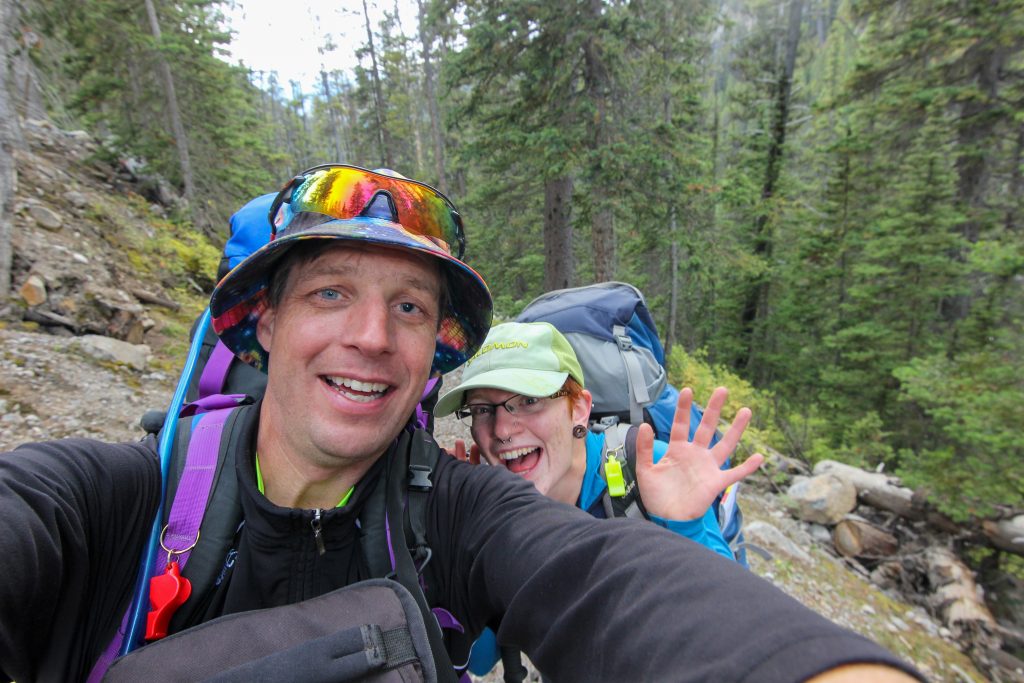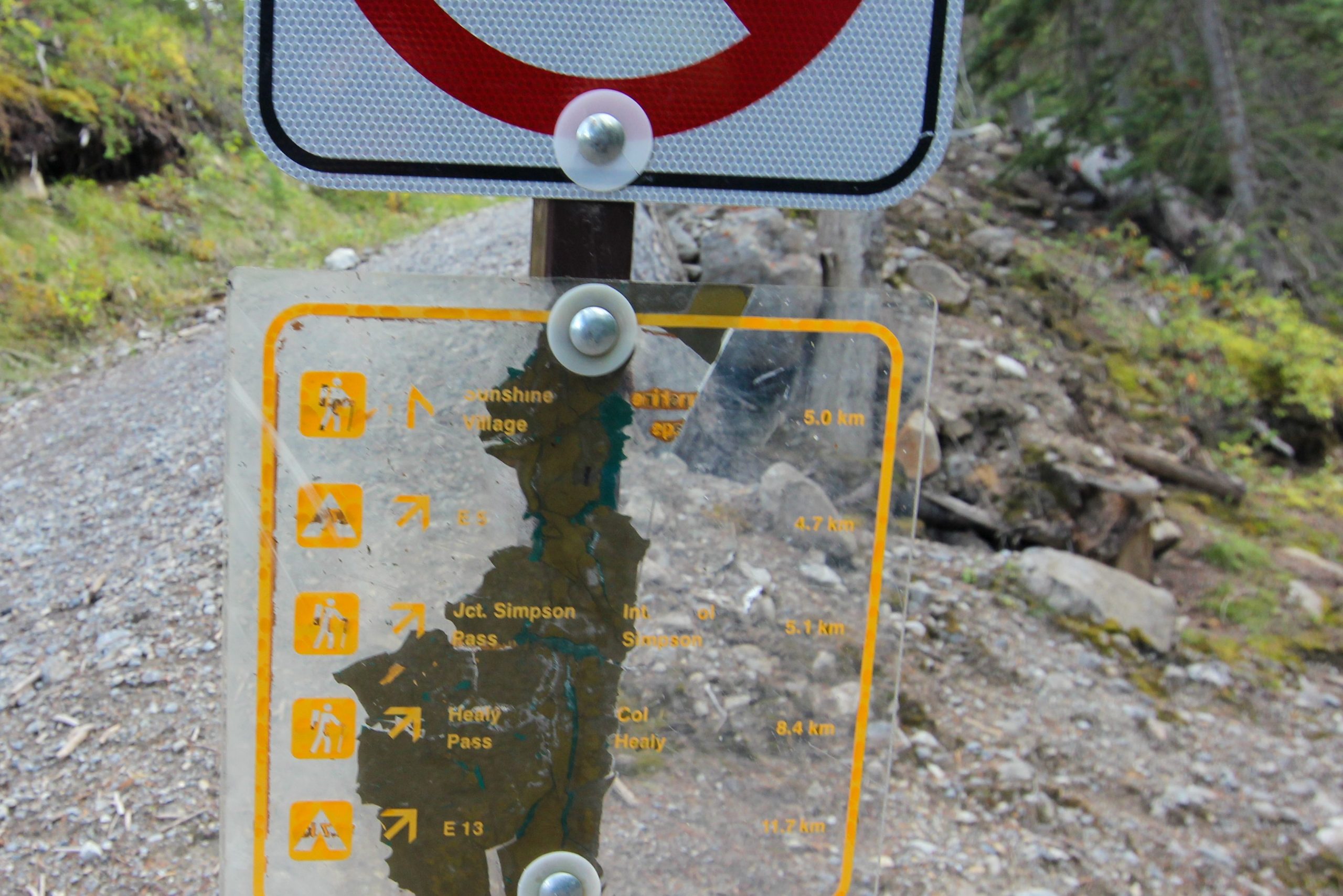 After turning right at the junction for Sunshine Village the trail made a quick descent to Sunshine Creek. After crossing the simple bridge over the creek the trail paralleled the south side of Healy Creek for just over 3 km on wide well maintained trail. We would actually gain 300 m of elevation in just over 5 km on this day but the trail had a nice constant gradient as it followed the creek and we barely noticed the elevation gain. The area around Healy Creek receives a lot of moisture and was very lush and green with plenty of brightly coloured mushrooms lining the trail.
A pleasant diversion on hike to the campground was the crossing to the north side of Healy Creek. Most of the trail is buried deep in a forest of Engelmann spruce with very little scenery other then the trees. The creek crossing had some small waterfalls and pools created by an exposed edge of hard dolomite which made for some interesting rock formations and an overall pretty scene..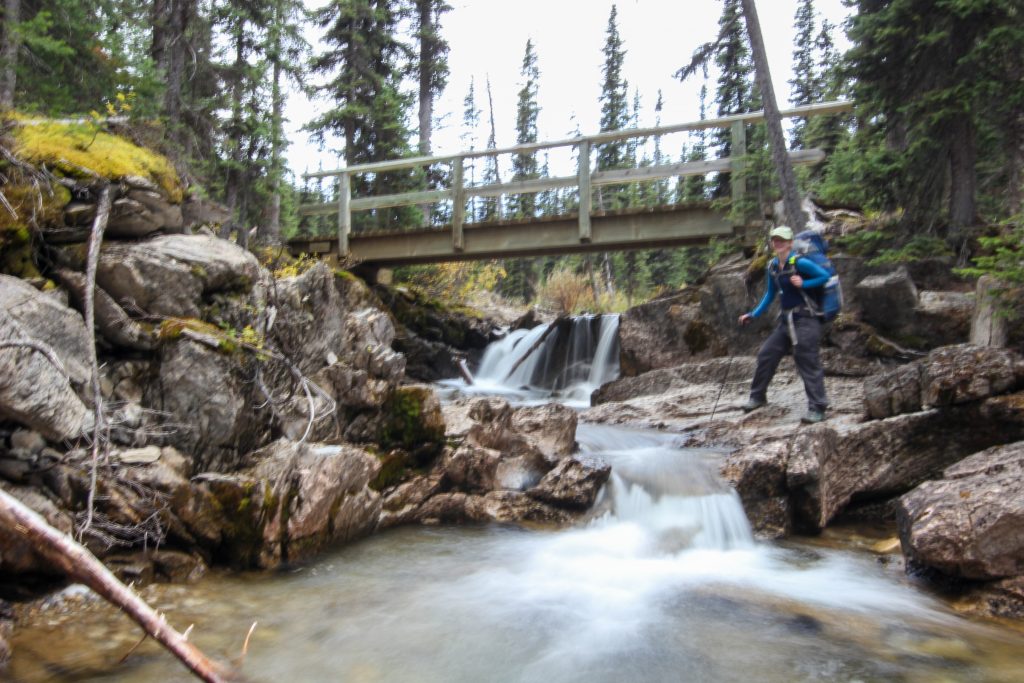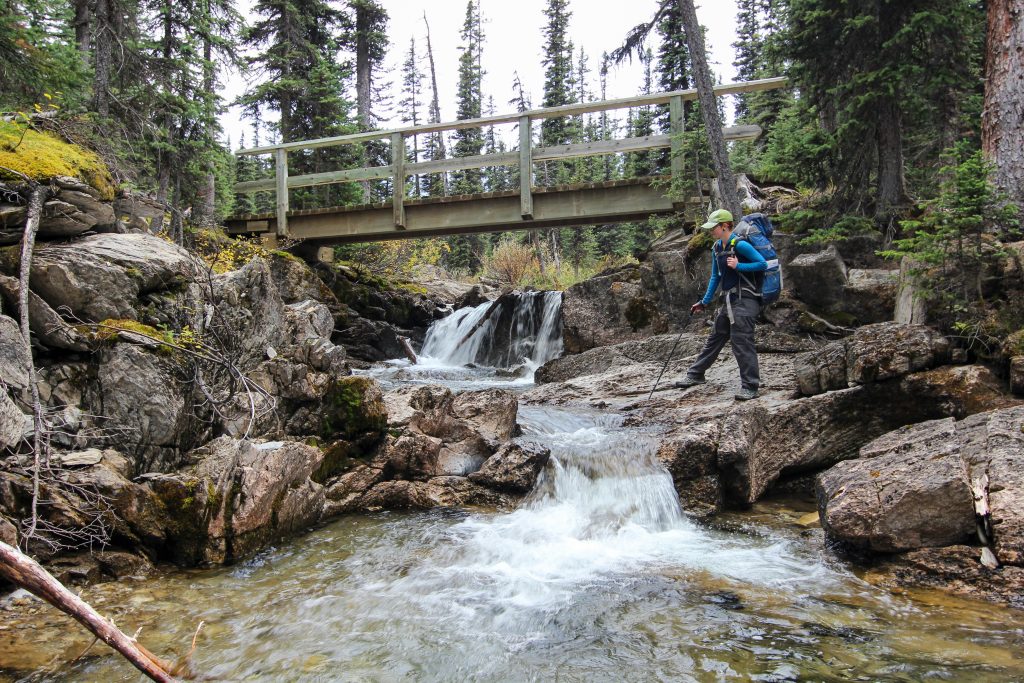 The trees thinned out as we approached the campground and a few views were offered up as we crossed some avalanche paths. Just 2.5 km after we had crossed the bridge we arrived at Healy Creek Campground 1 hr and 43 minutes after we had left the car. Surprisingly the campground was quite busy when we arrived but there was still a couple of tent pads available. We put up the tent quickly and even though it was nearing 8 pm it was still quite light out.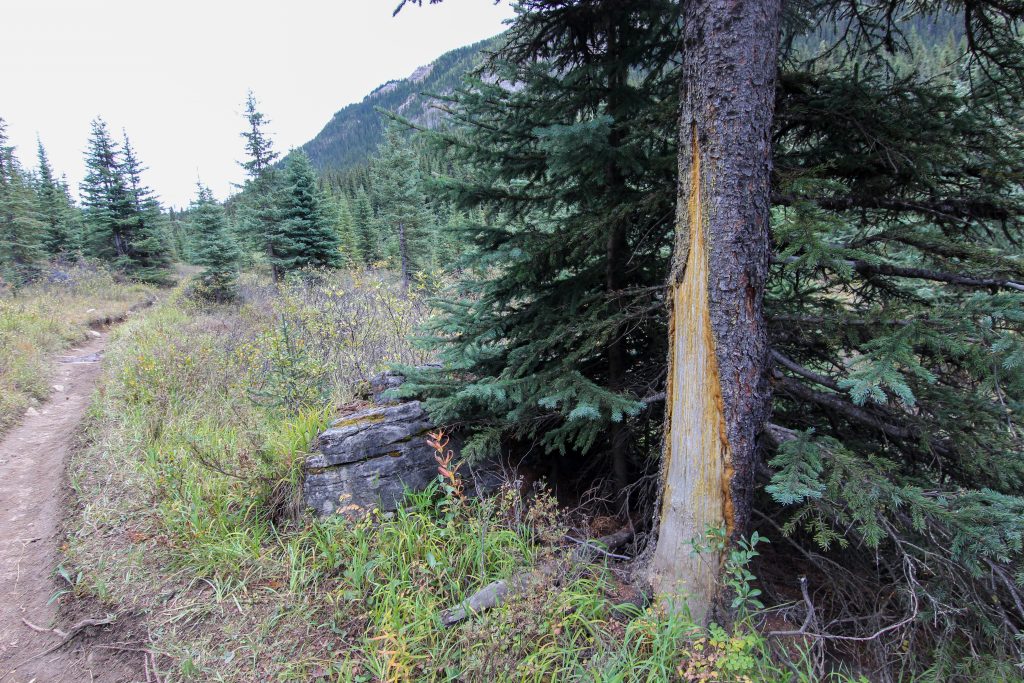 The campsite had bear hangs for food storage so we slung all our smellables up and headed for bed. About 9 pm we got a little concerned about rain as the our tent did not have a full fly. It was not really necessary as the tent is well designed and has handled many storms but we put up Micah's ultralight tarp to add a layer of protection since they had it in their pack.
Good night from Healy Creek Campground.