I was up at about 5:30 am. After getting the coffee on I spent some time taking pictures of the early morning sky. Most of the photos were not very good but I did capture my first photo of the Milky Way.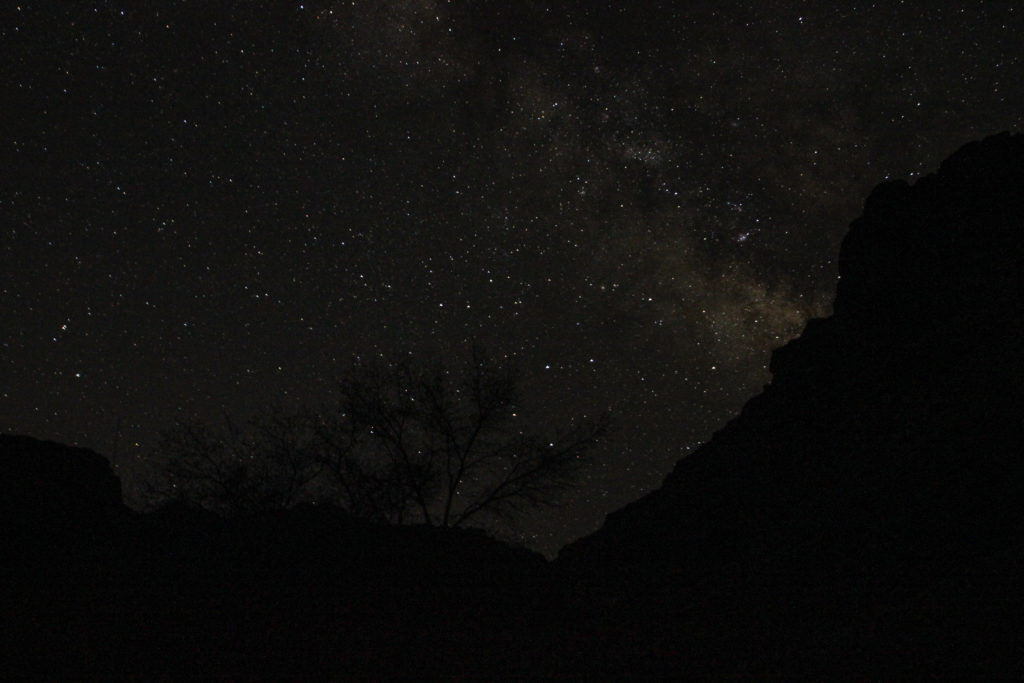 It was only a 1 mile (1.6 km) hike up the cliff with an elevation gain of about 1200 ft (375 m) . We had scoped out the trail the night before so we knew where to find it. We all started with our headlamps on in the dark. After a little while Micah discovered that once their eyes adjusted to the light, or lack of light, they could see better without the headlamp. We arrived at the top at 6:45 am less than an hour after we would have started our hike. The sky was getting lighter but the sun had not yet come over the horizon.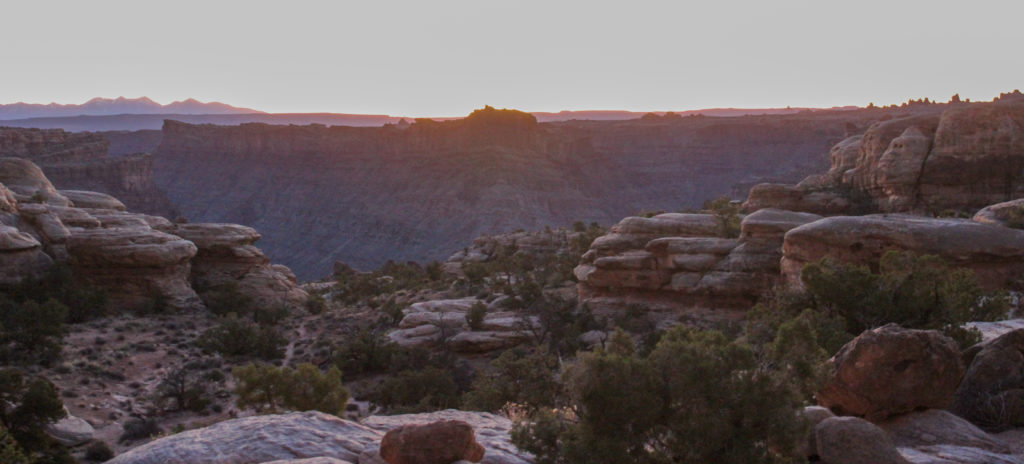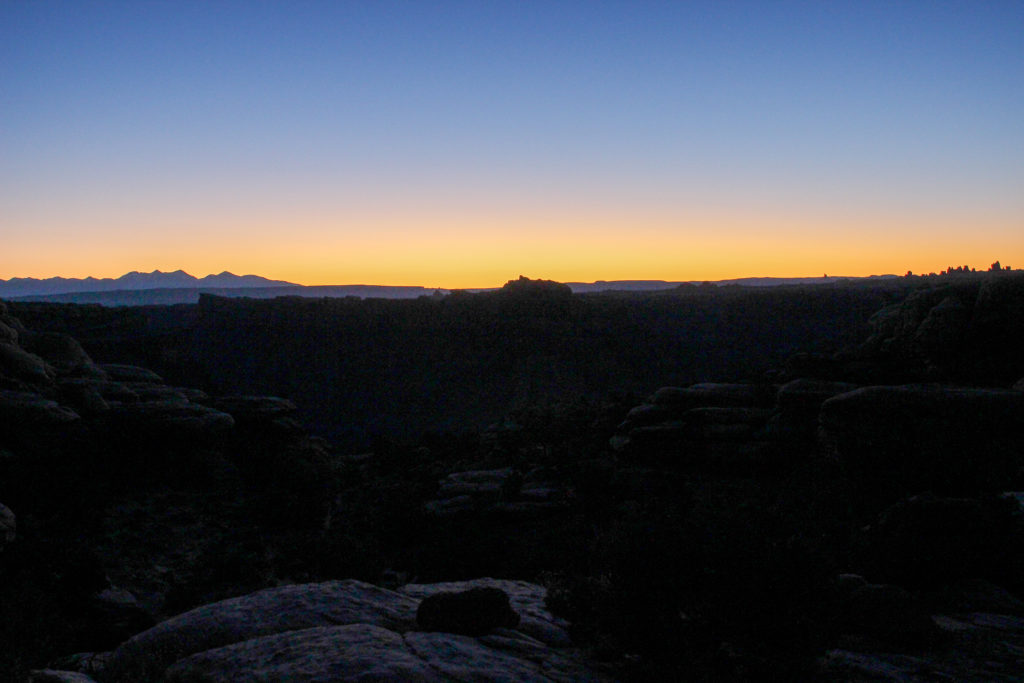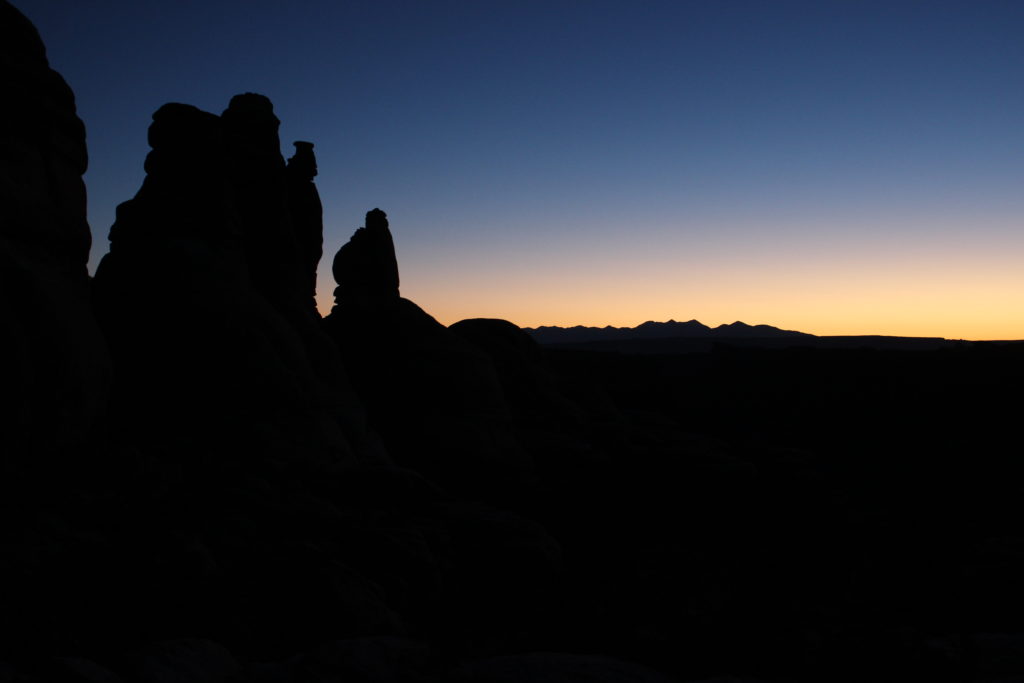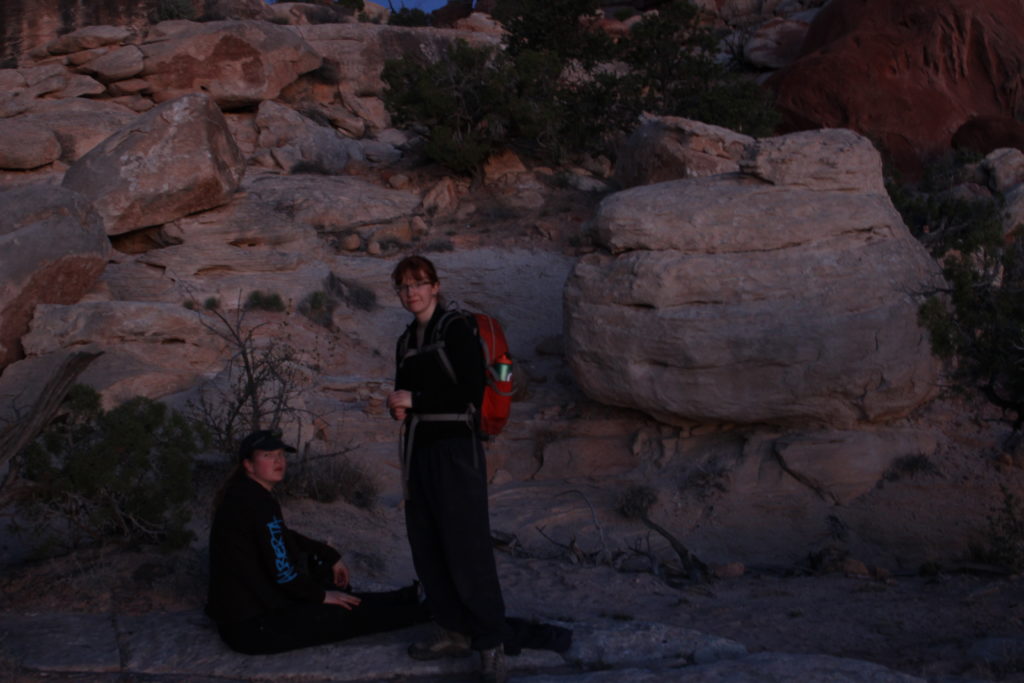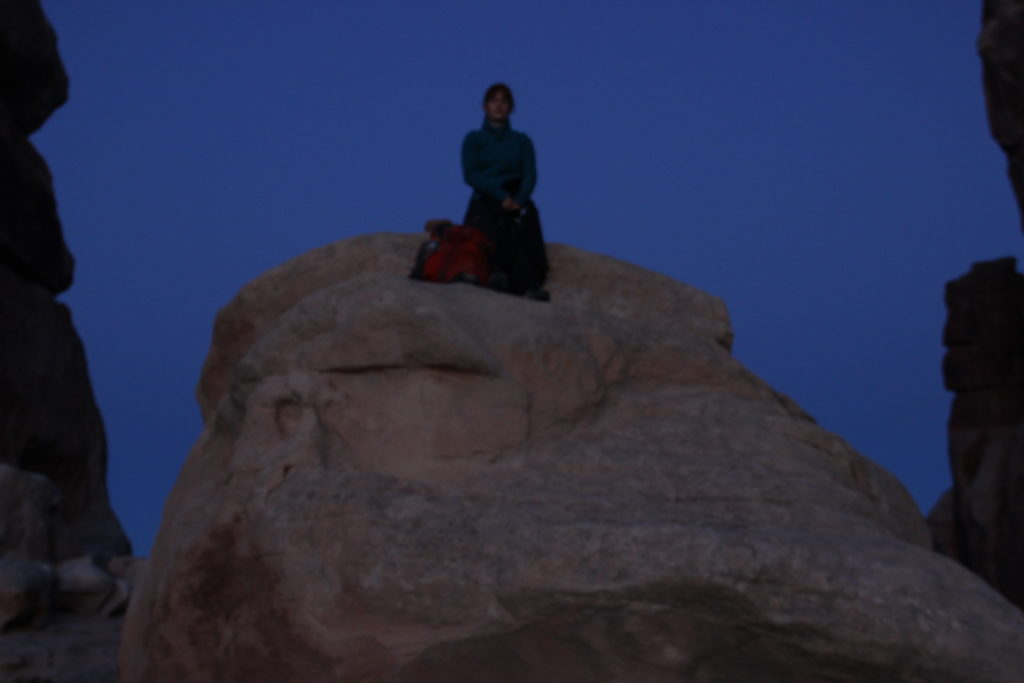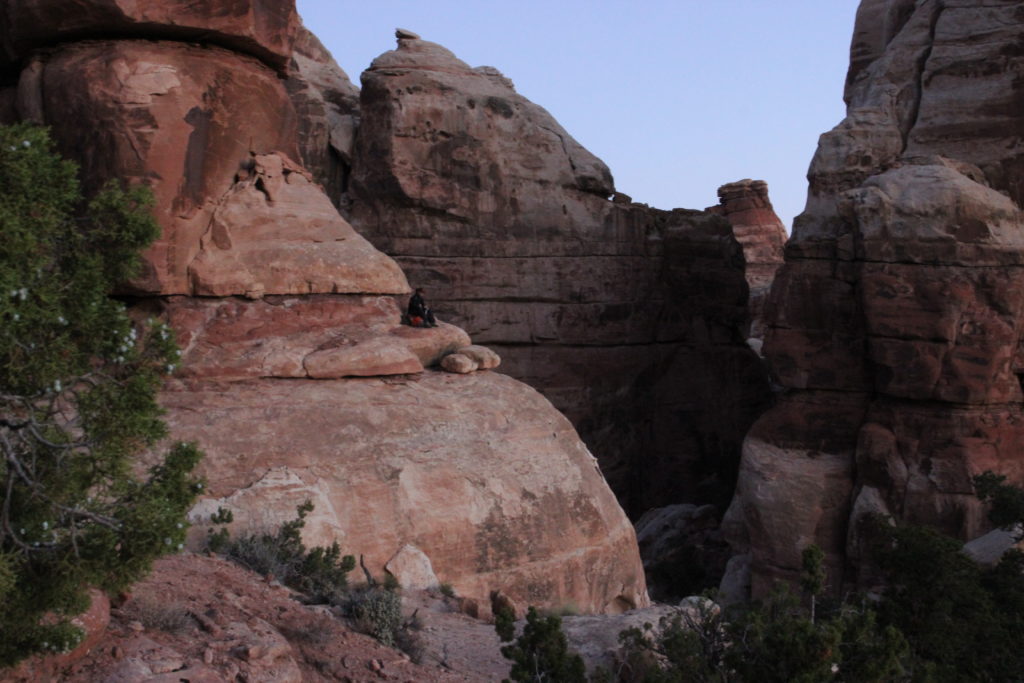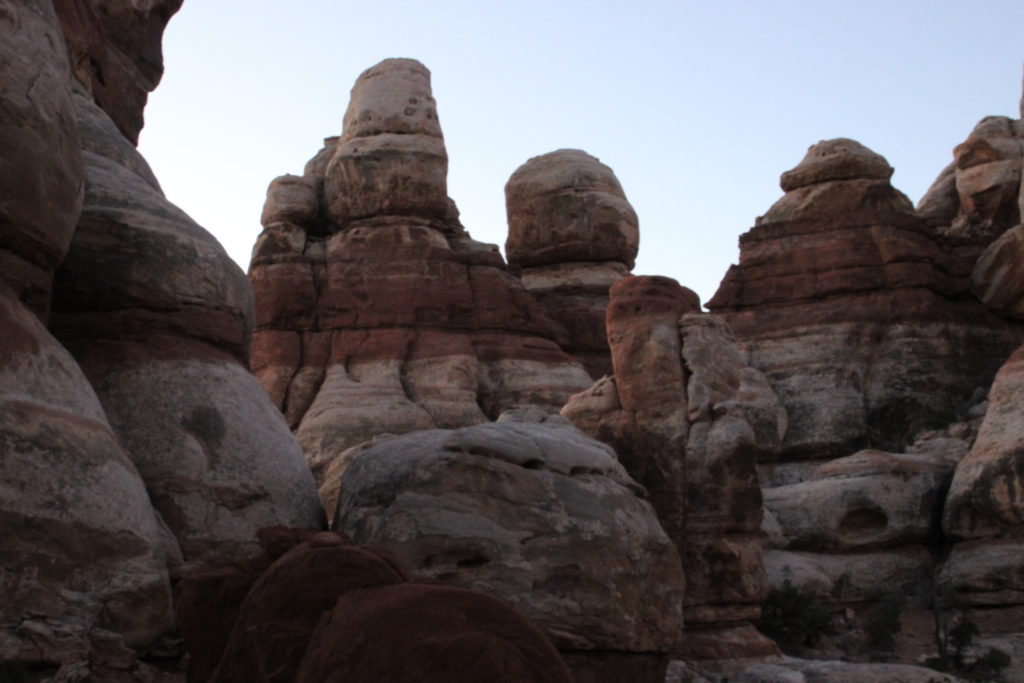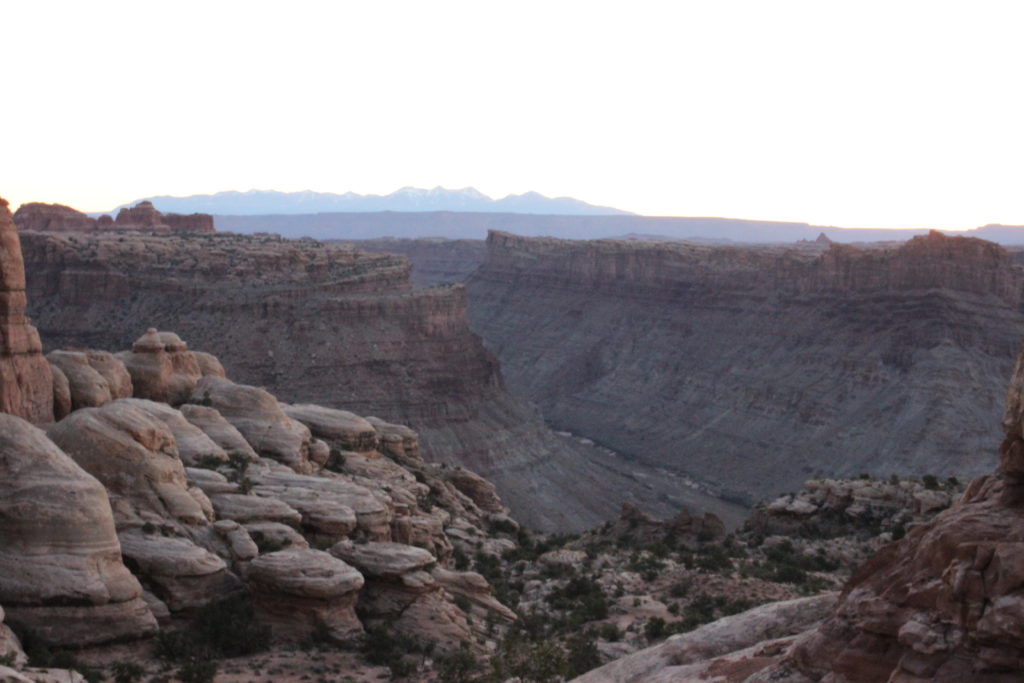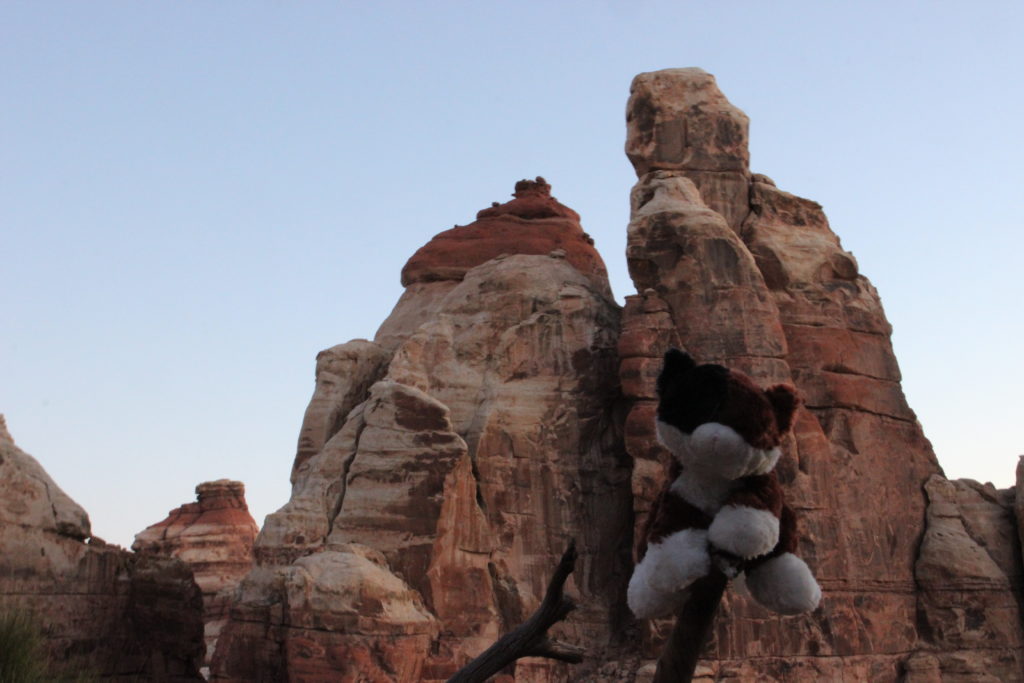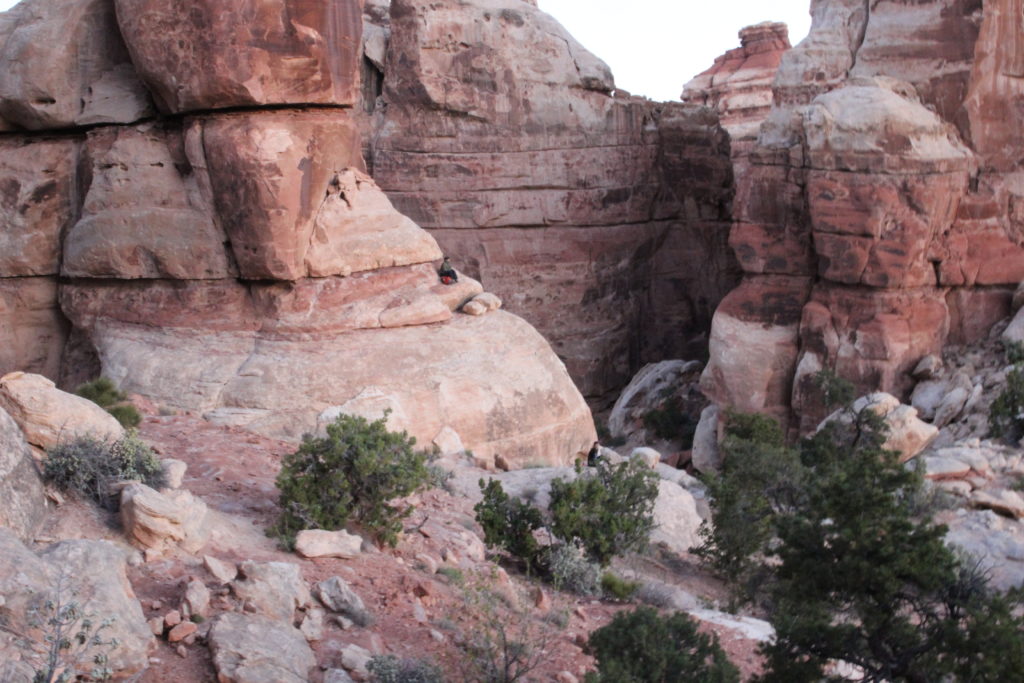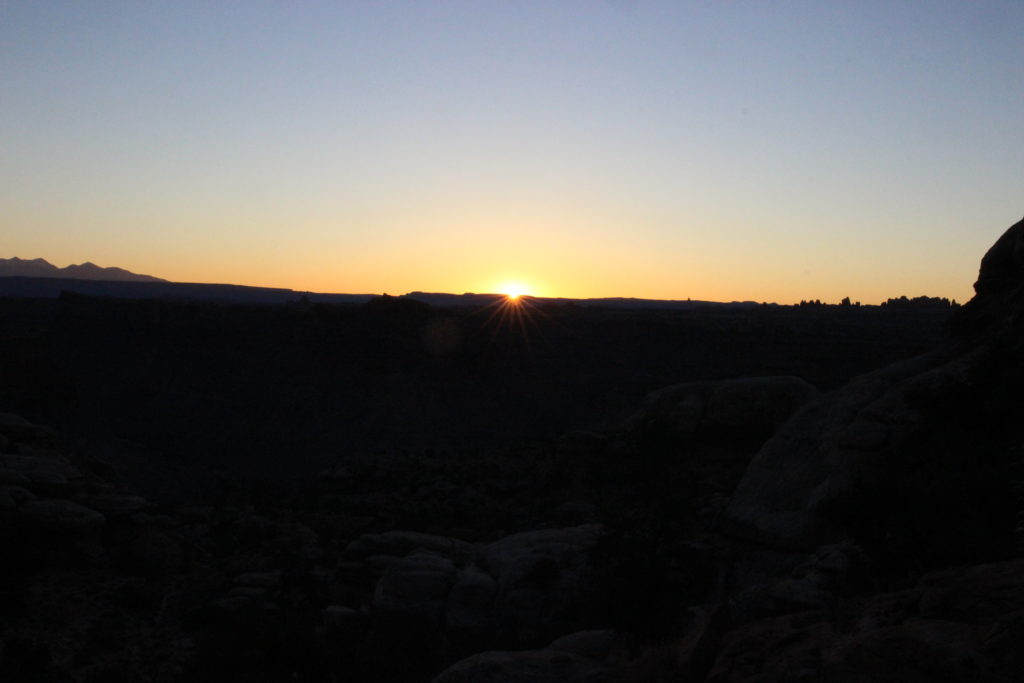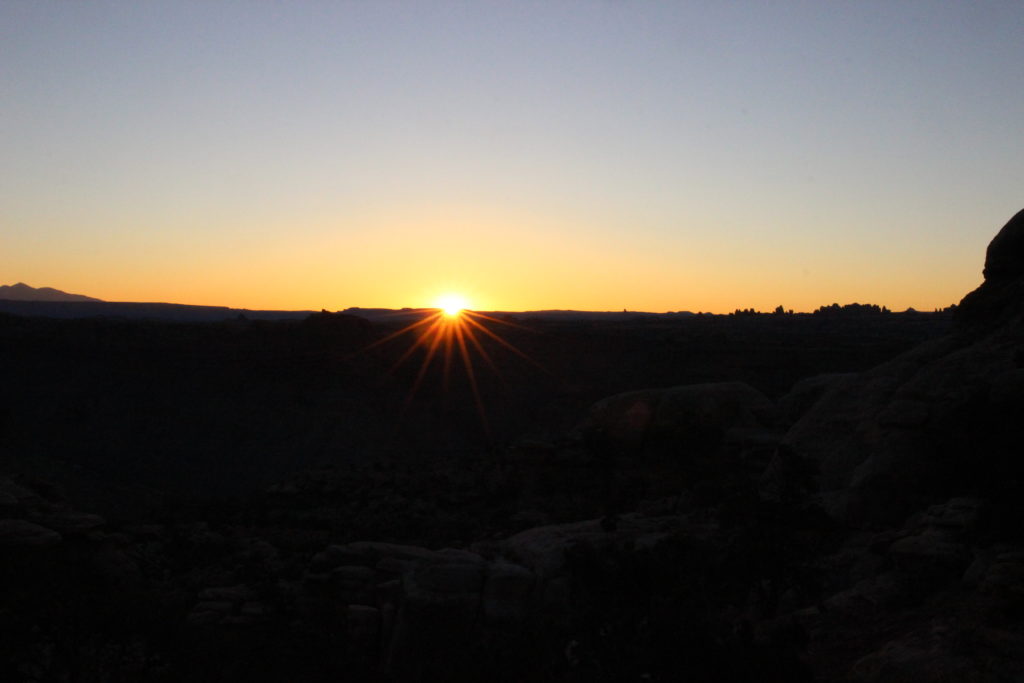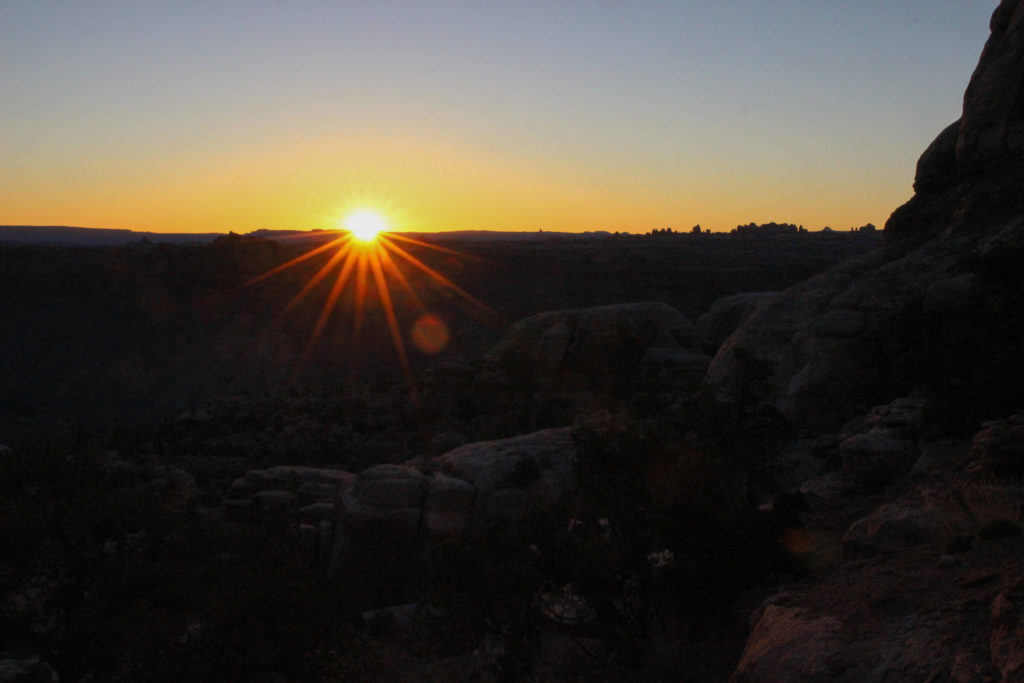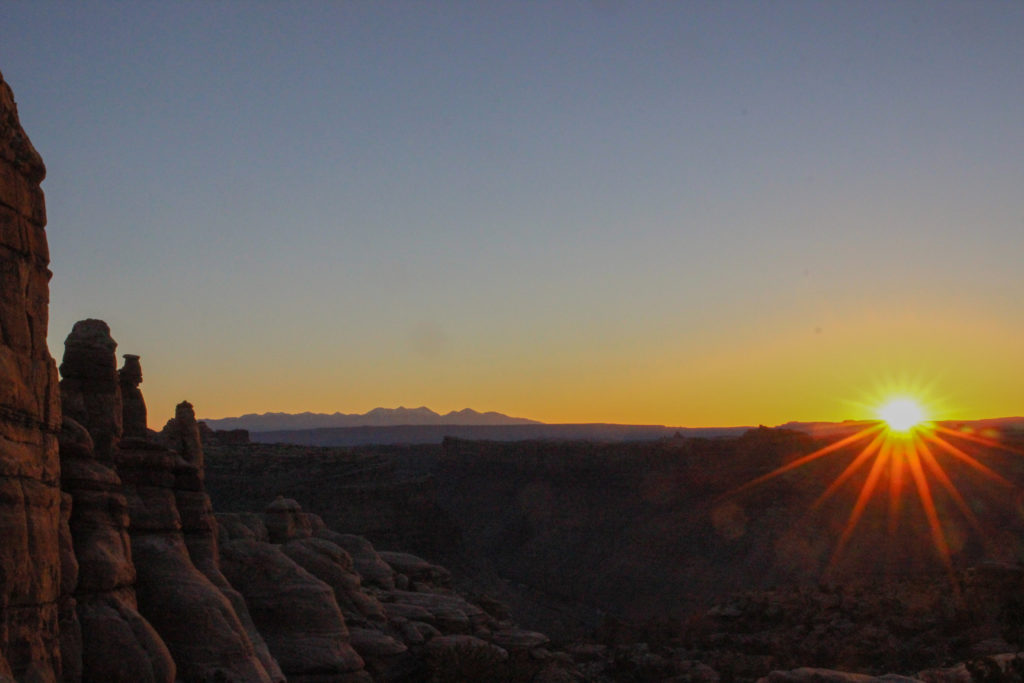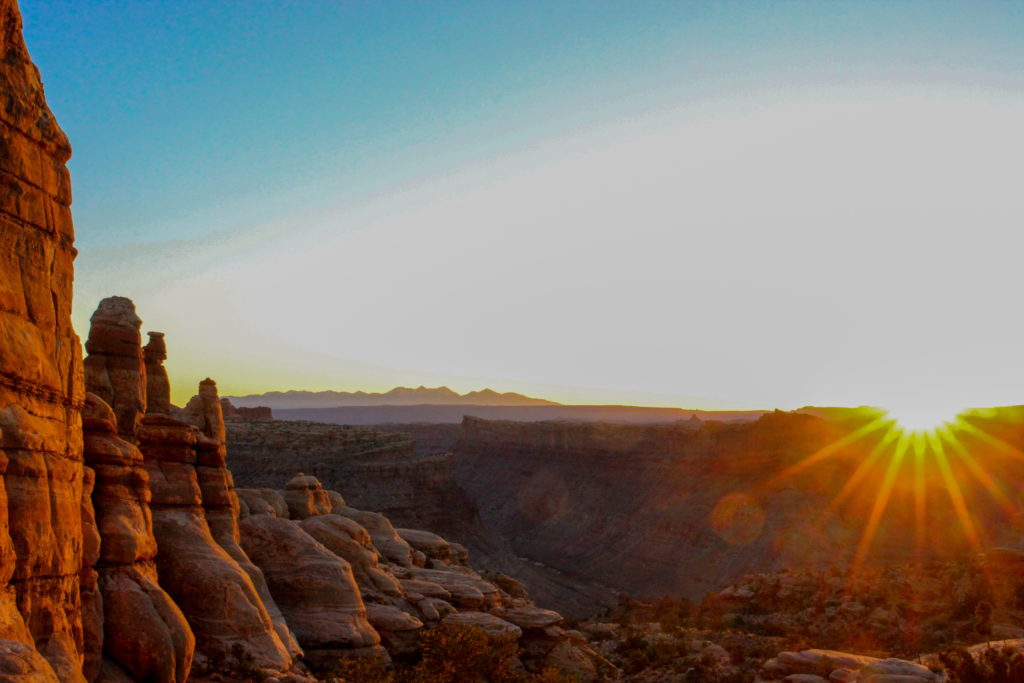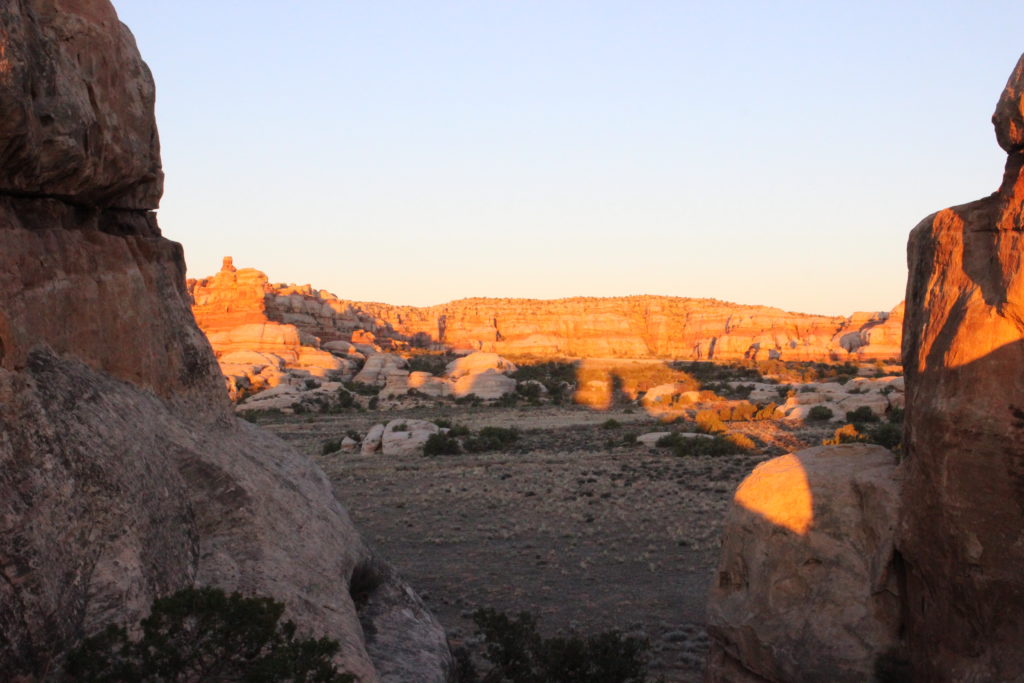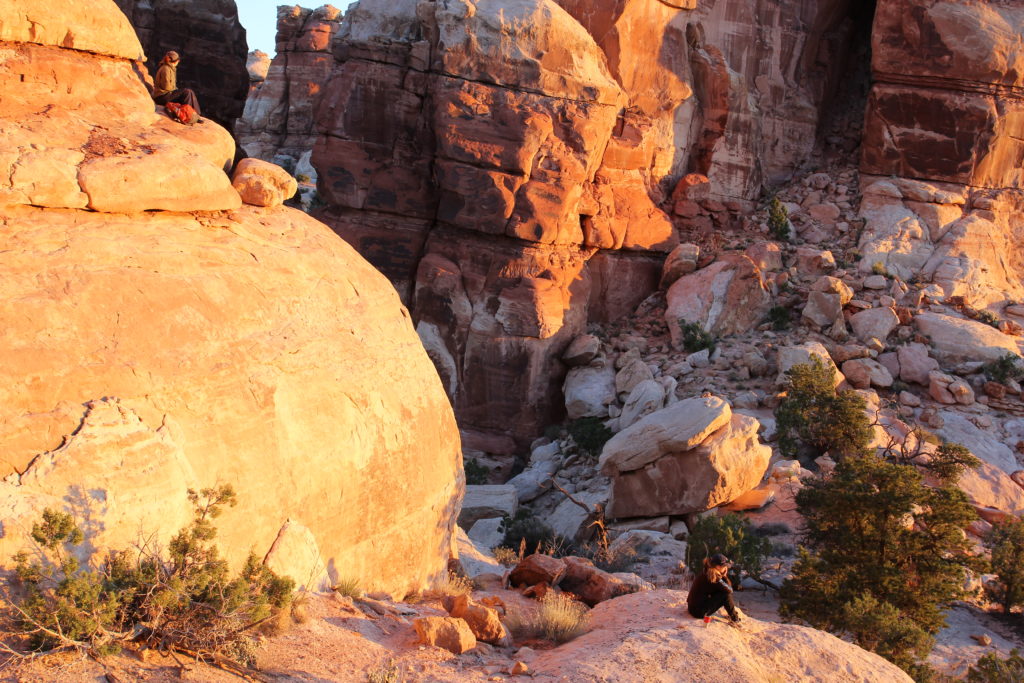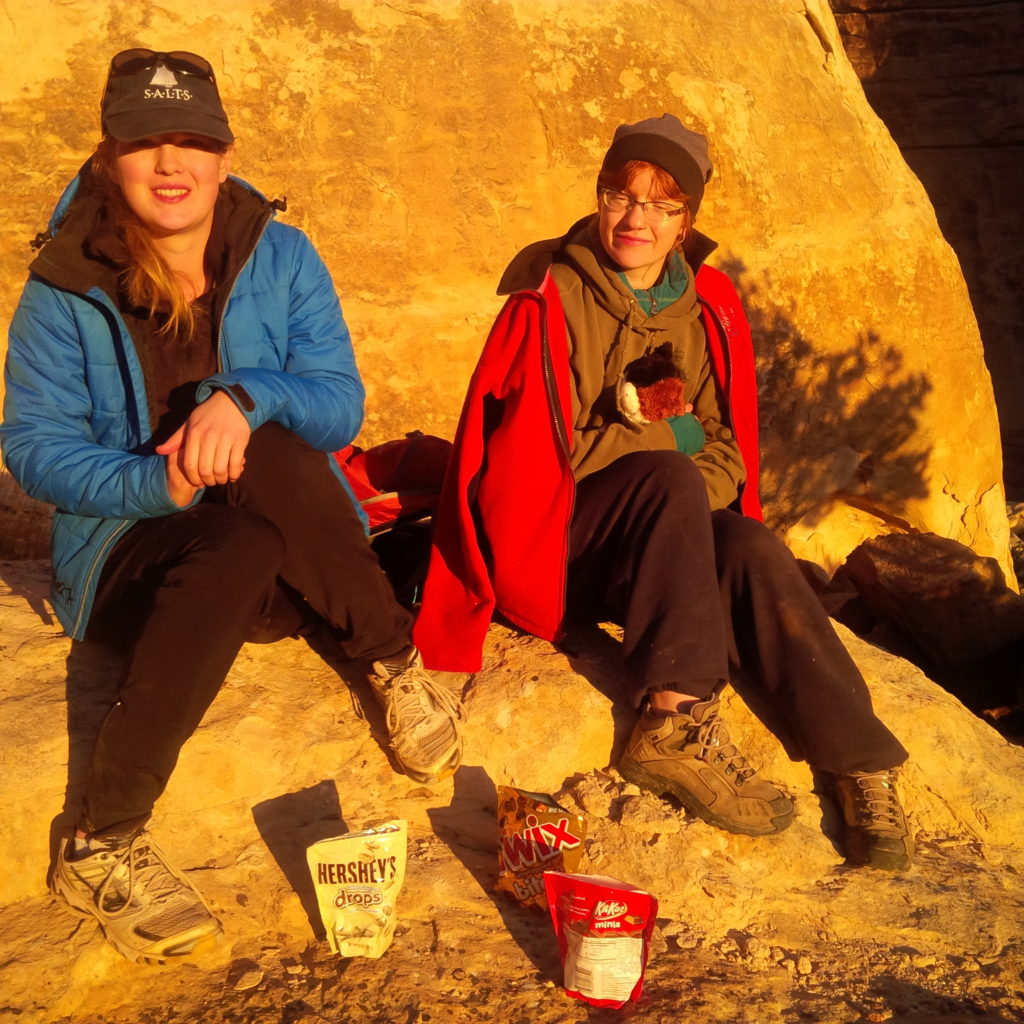 We were expecting to be picked up for the return trip up the river at about 11 am so we had a little time to explore the Doll House before heading back to the camp and packing up. We ended up spending about 45 minutes exploring the area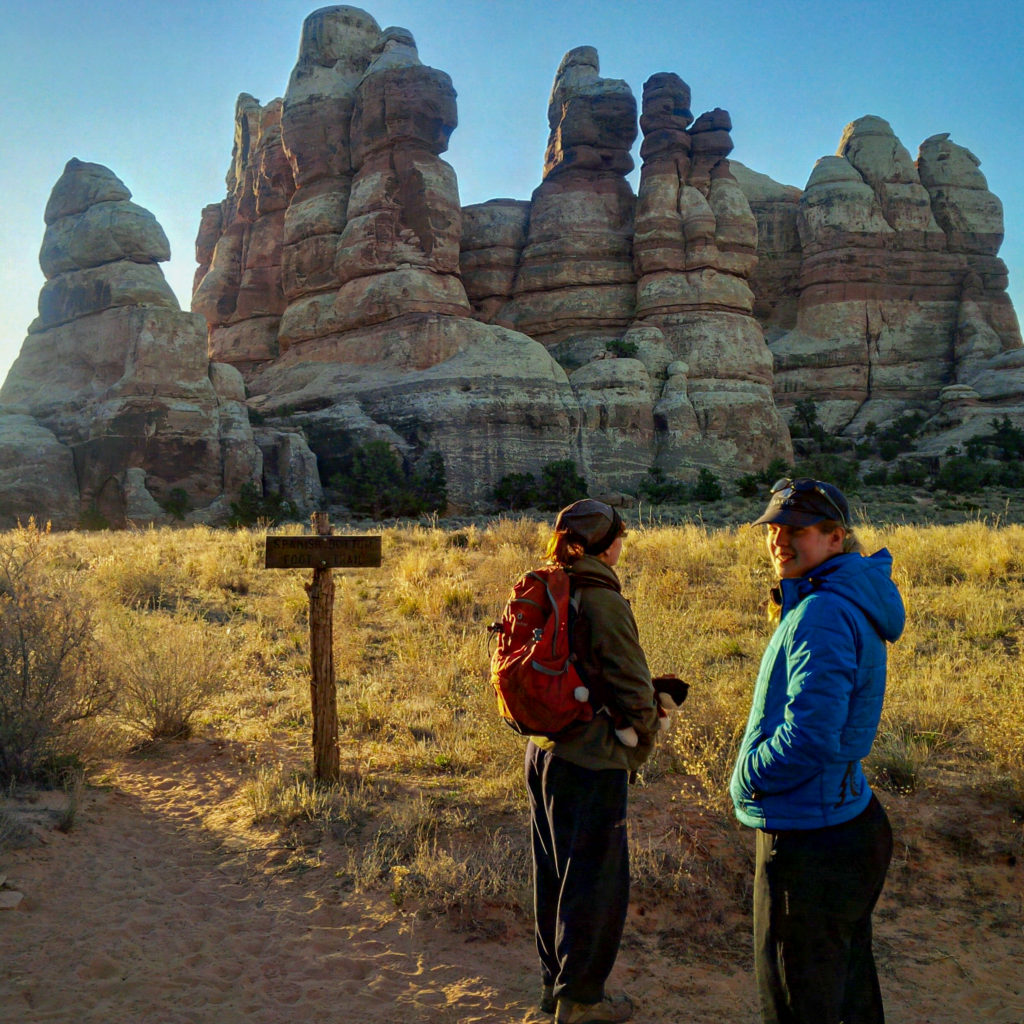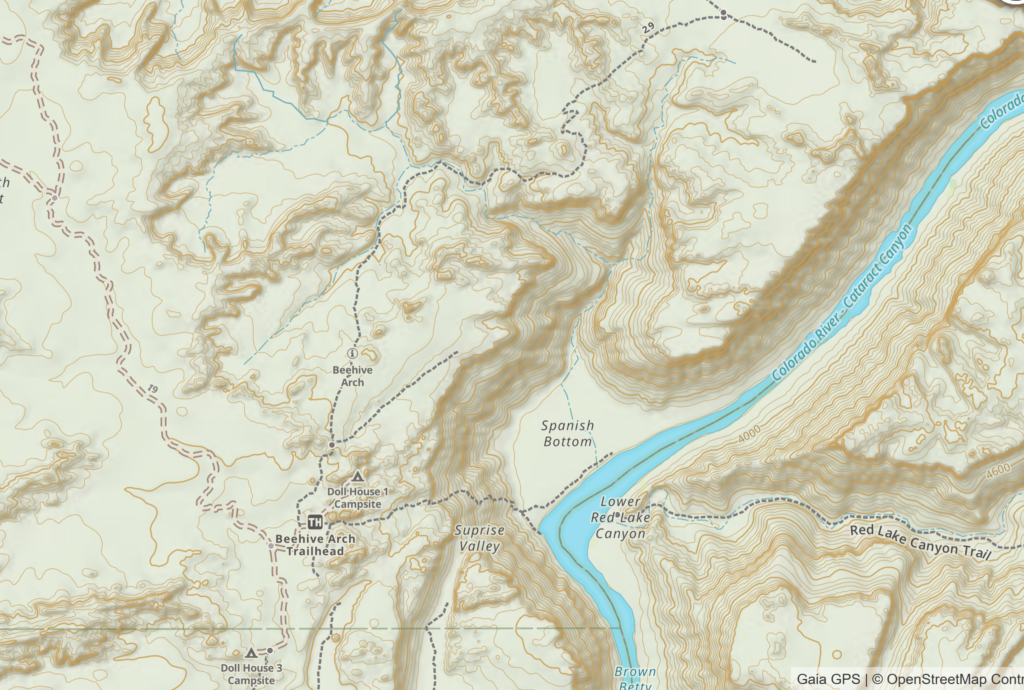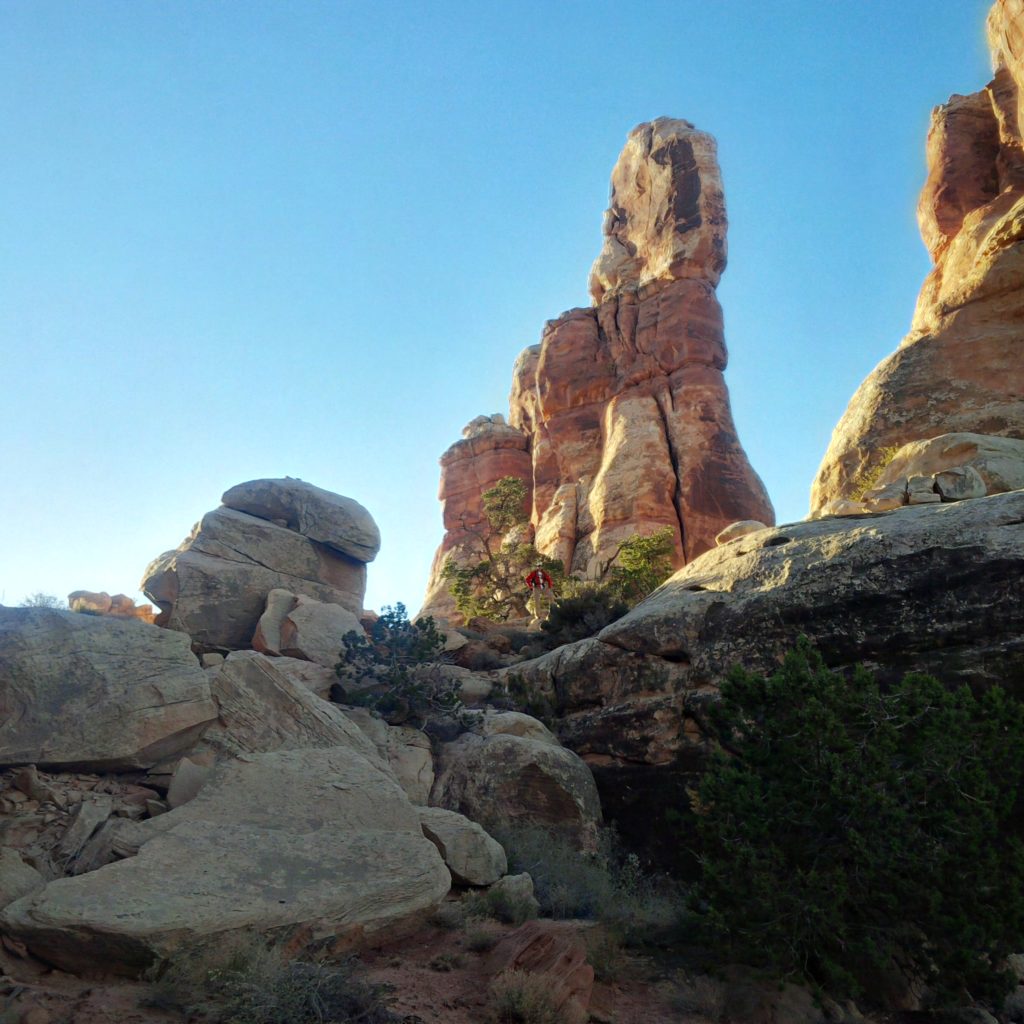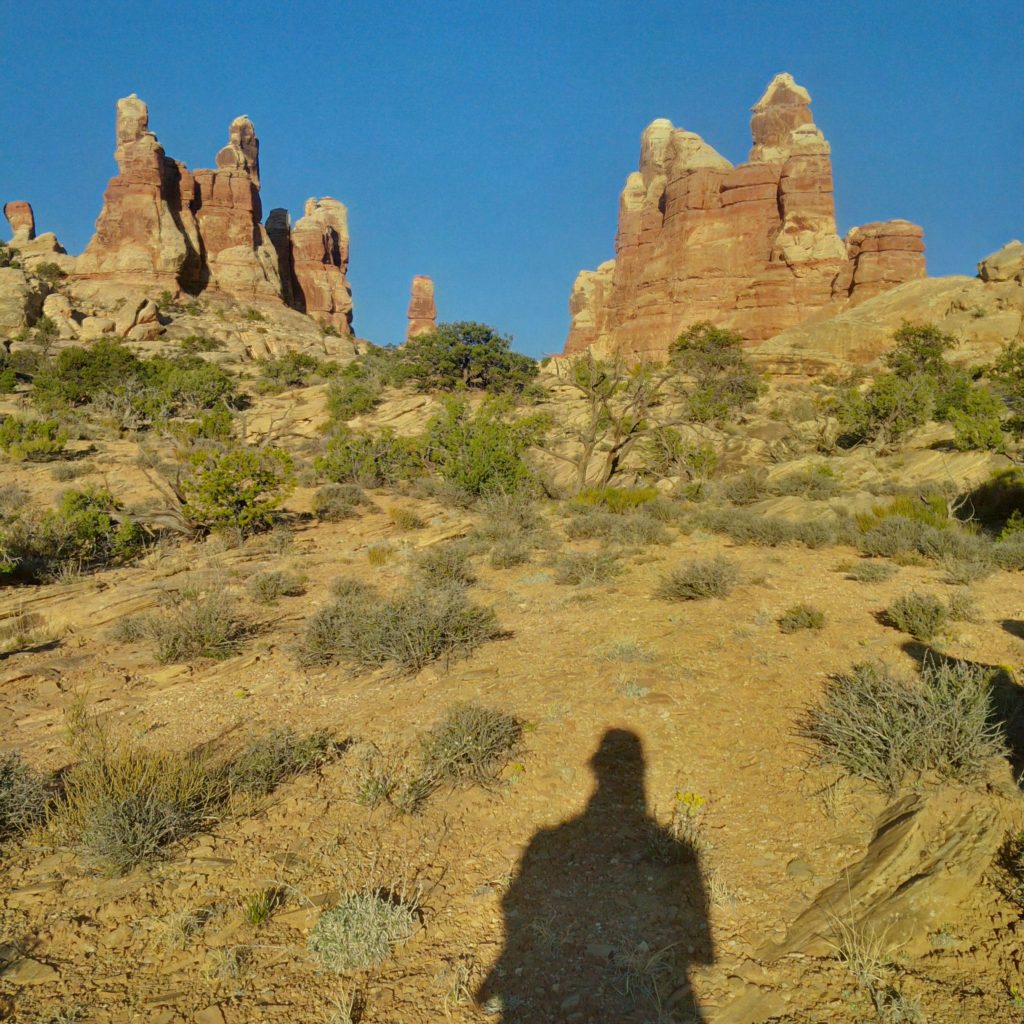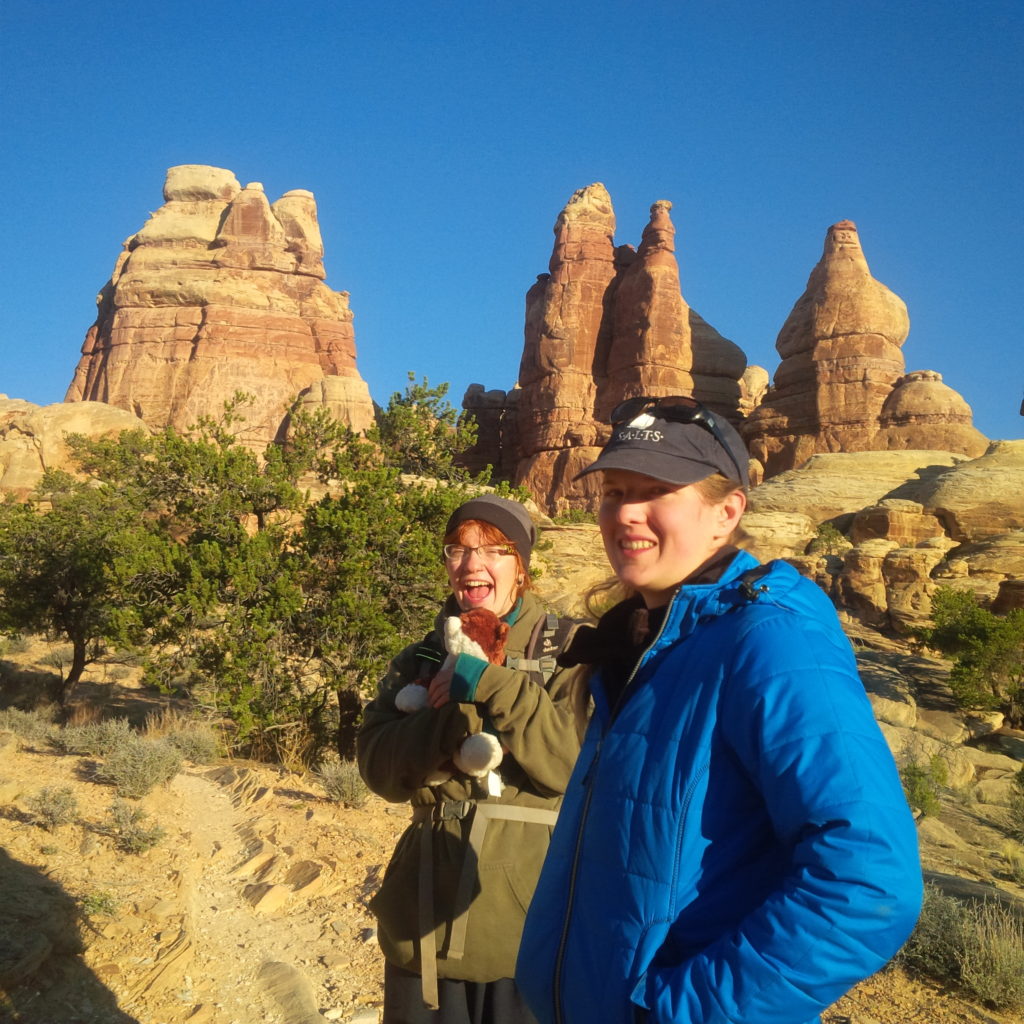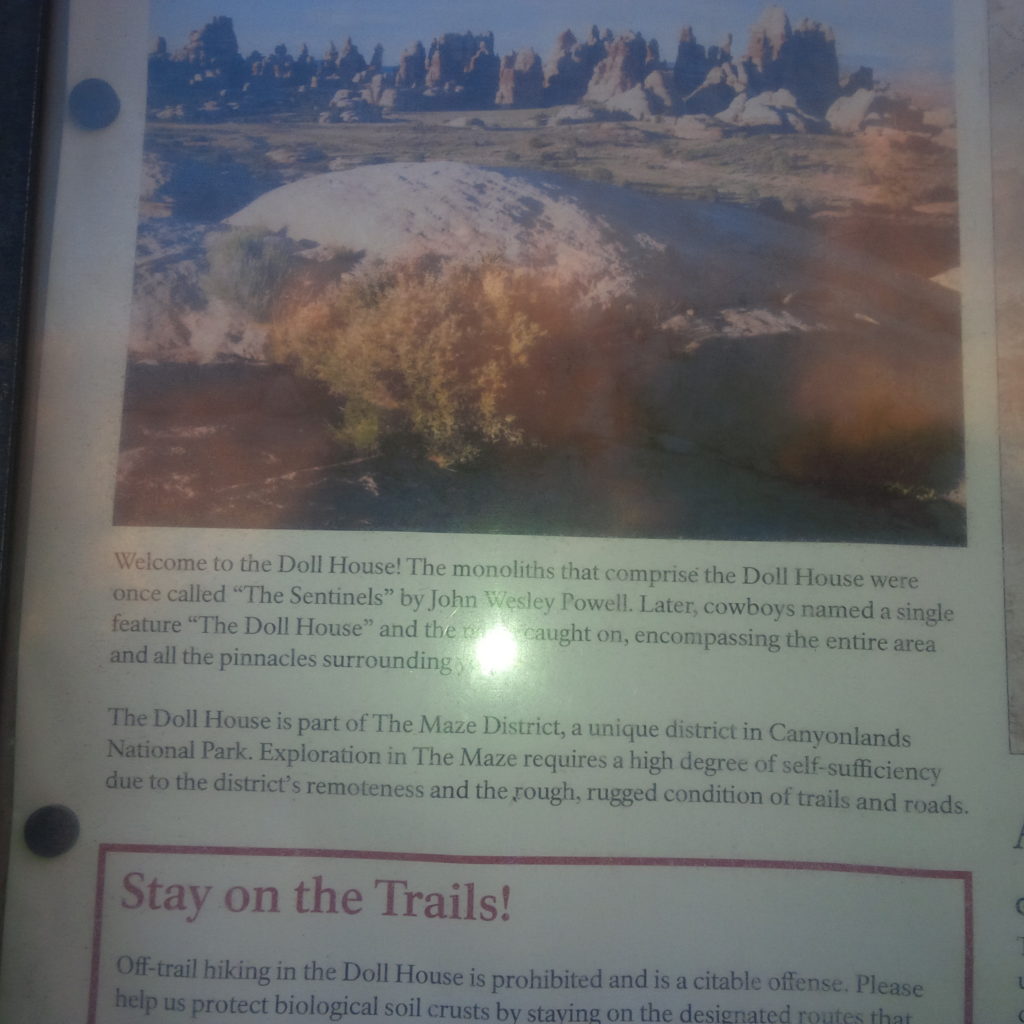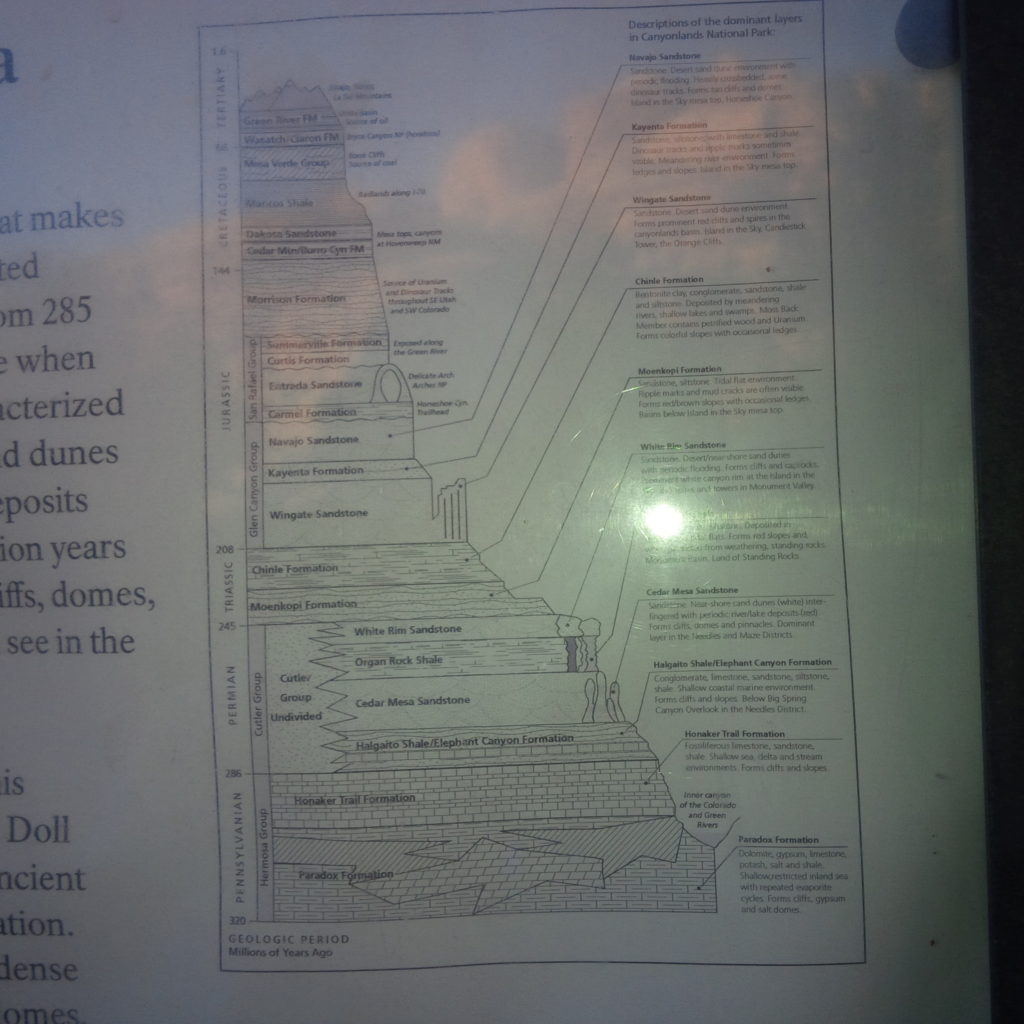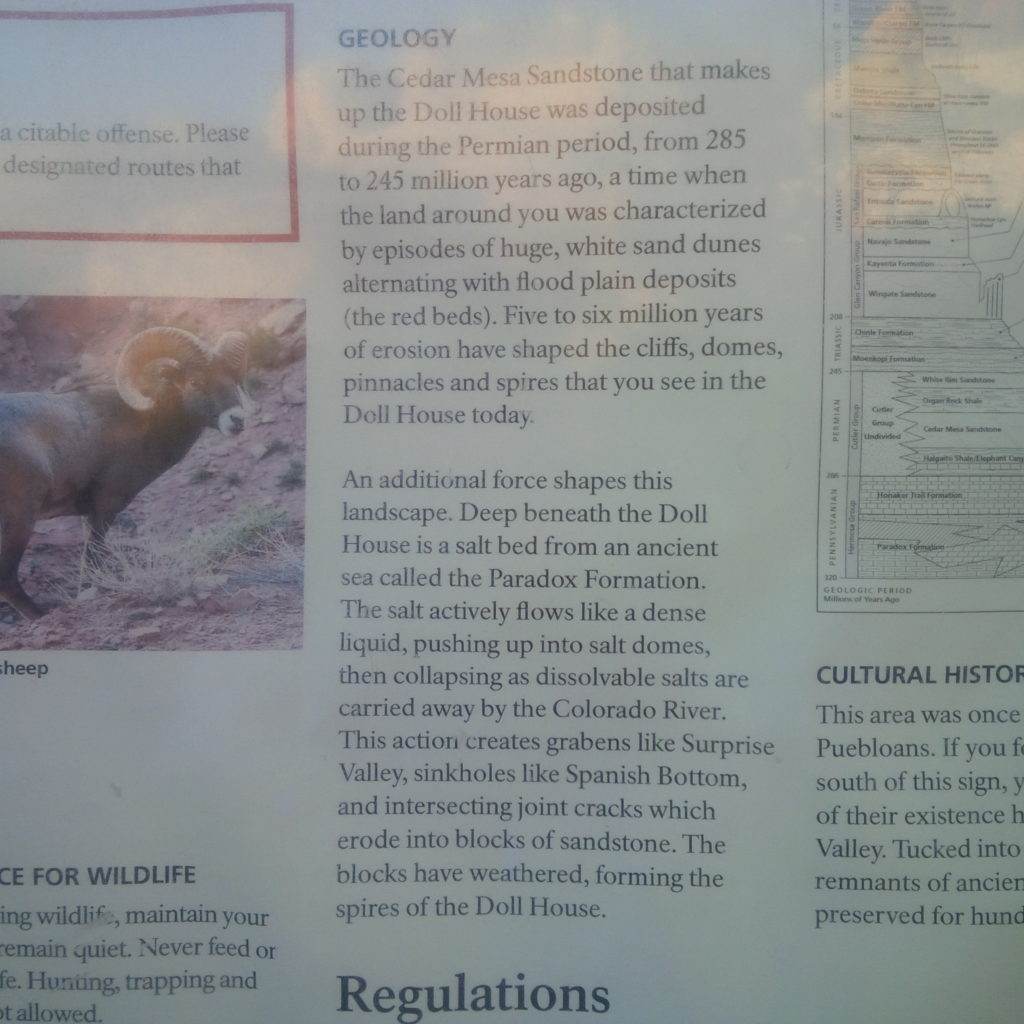 At about 8:10 am we started to head back down the trail to tear down our camp and prepare for our scheduled pick up. The trail down was only a couple of minutes form the information display.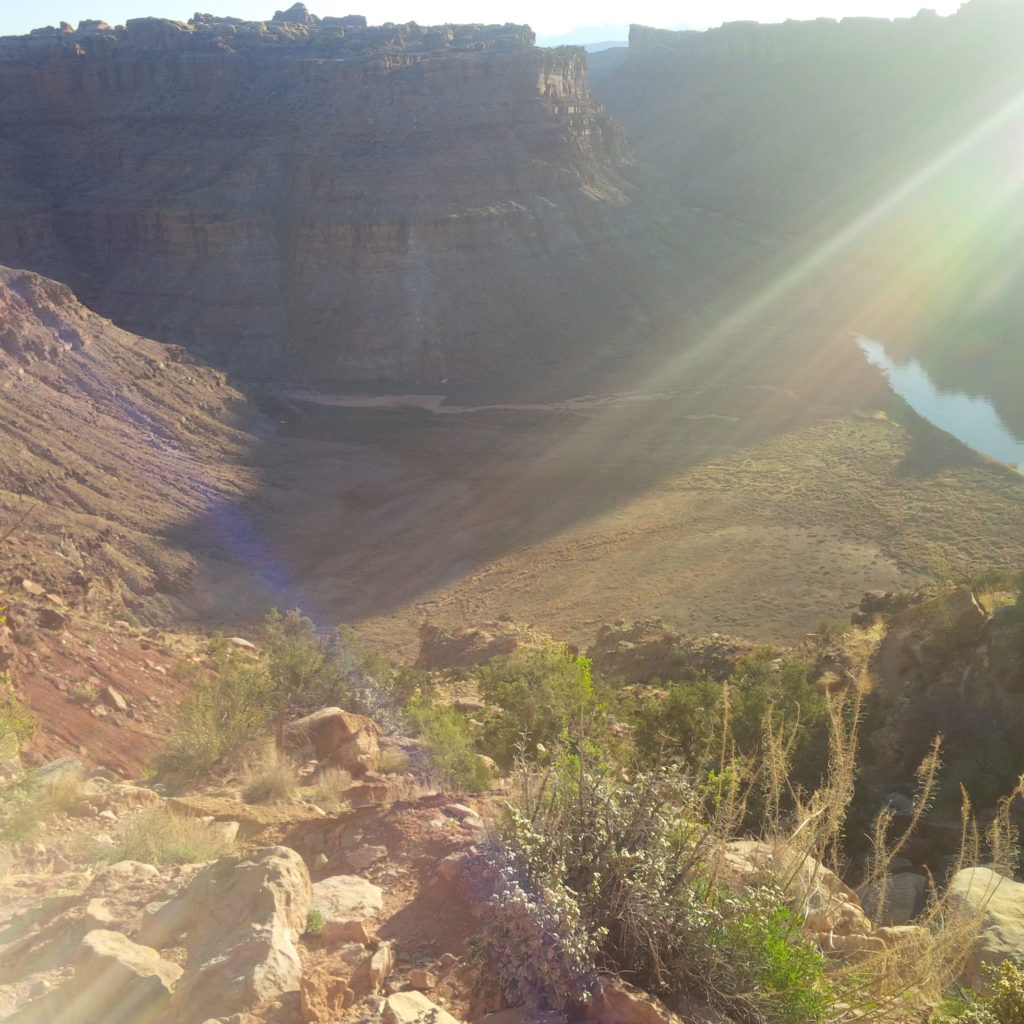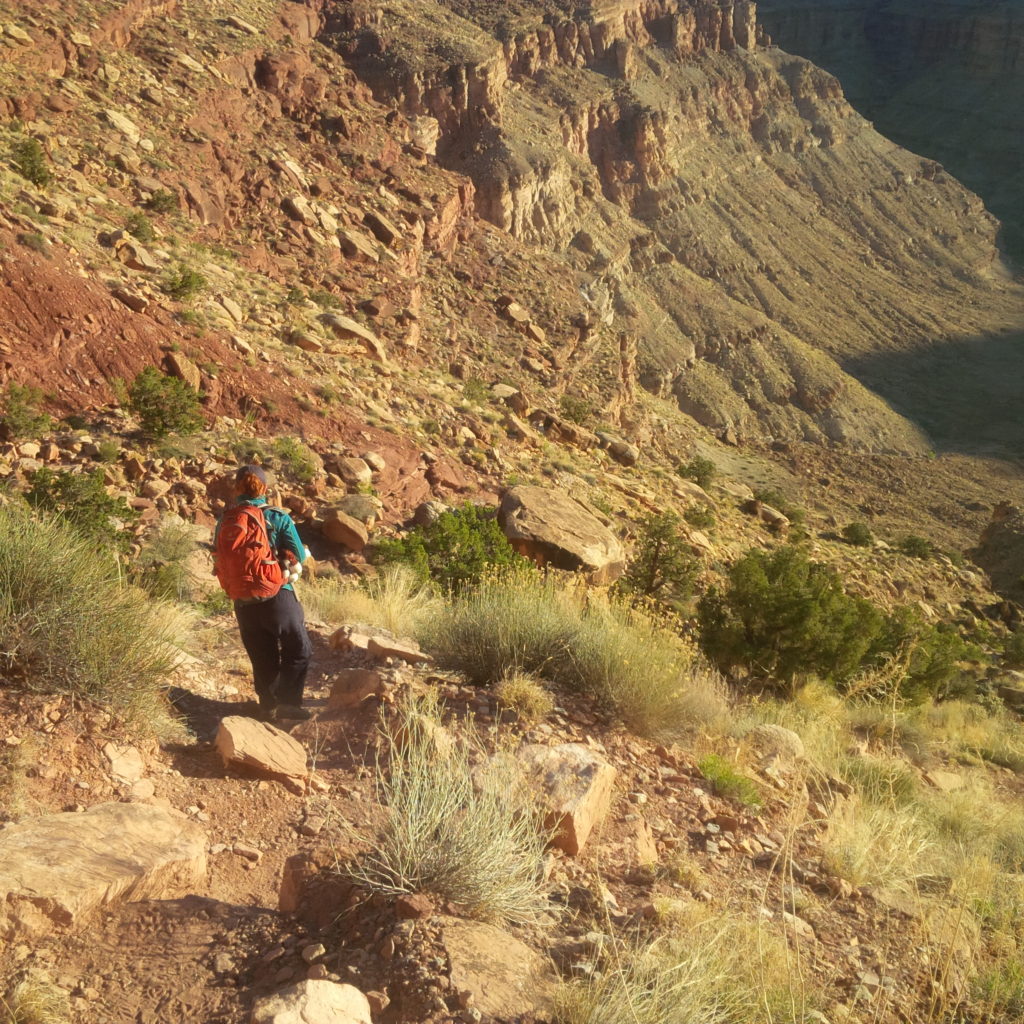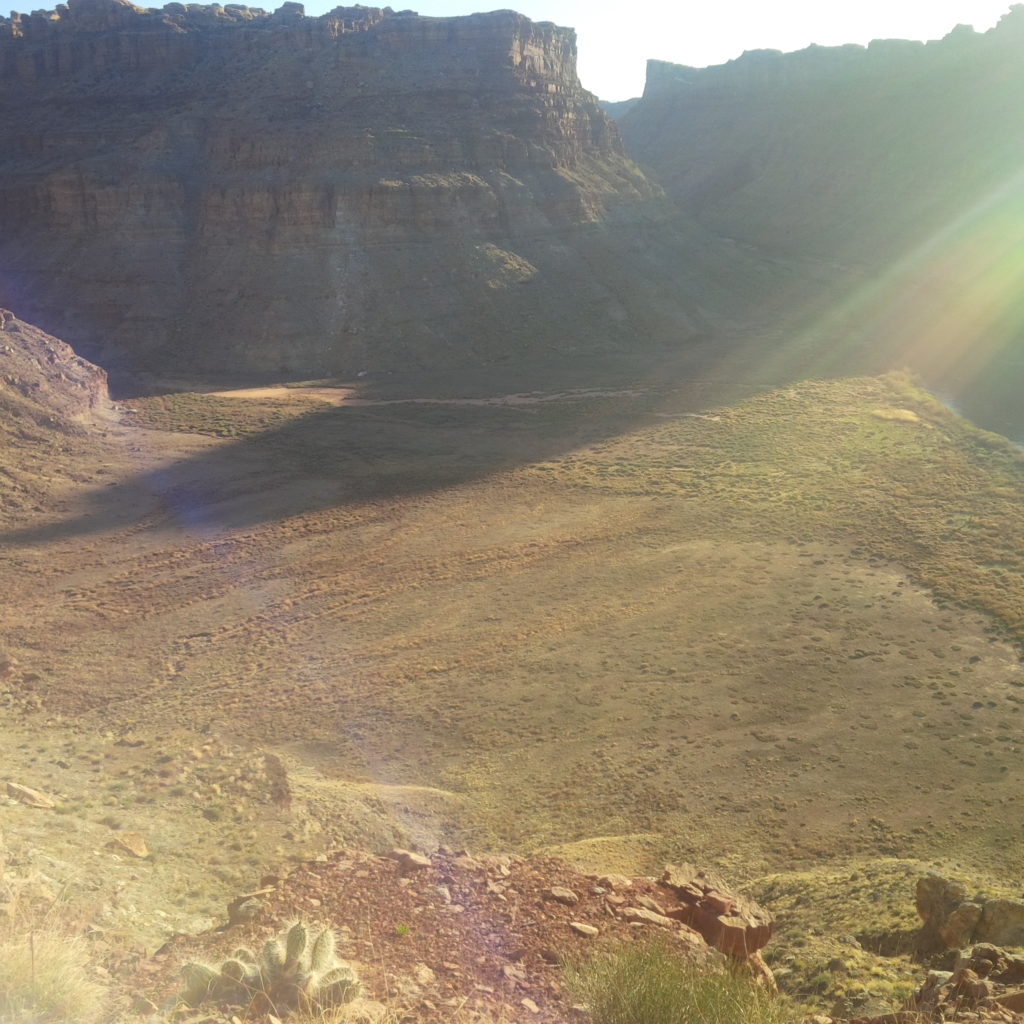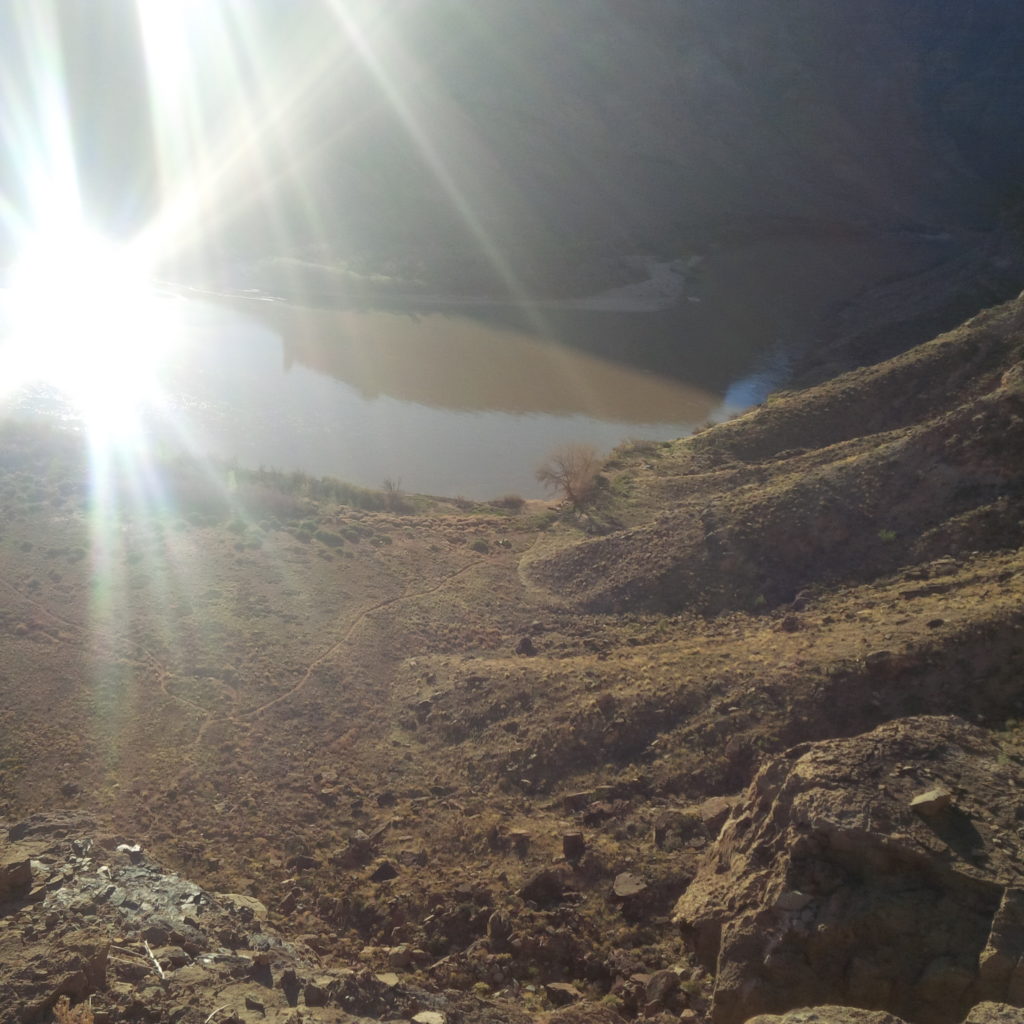 We arrived back at our campsite only 45 minutes after we left the Dollhouse. We set about packing up our tent and preparing our canoes for the jet boat ride back up to Moab. After a few days on the river the bottoms of the canoes can get quite dirty. We were asked to do our best to clean out all the mud and dirt from the canoes. We were all prepared by 10 am and the boat arrived to pick us up at 10:50 am.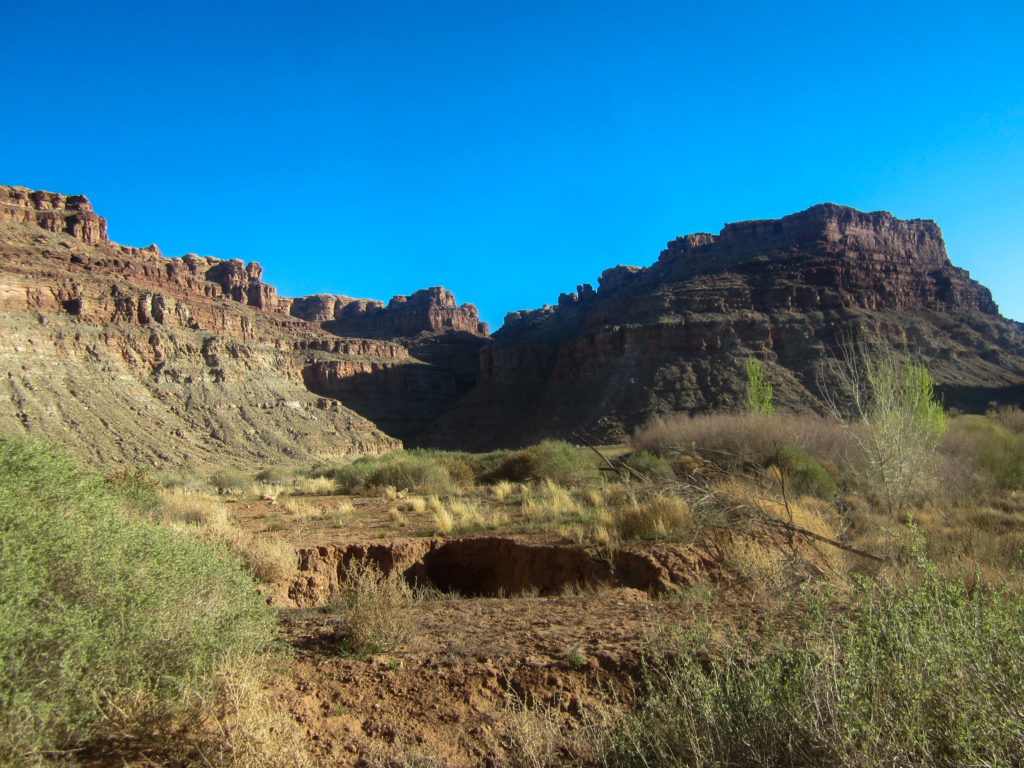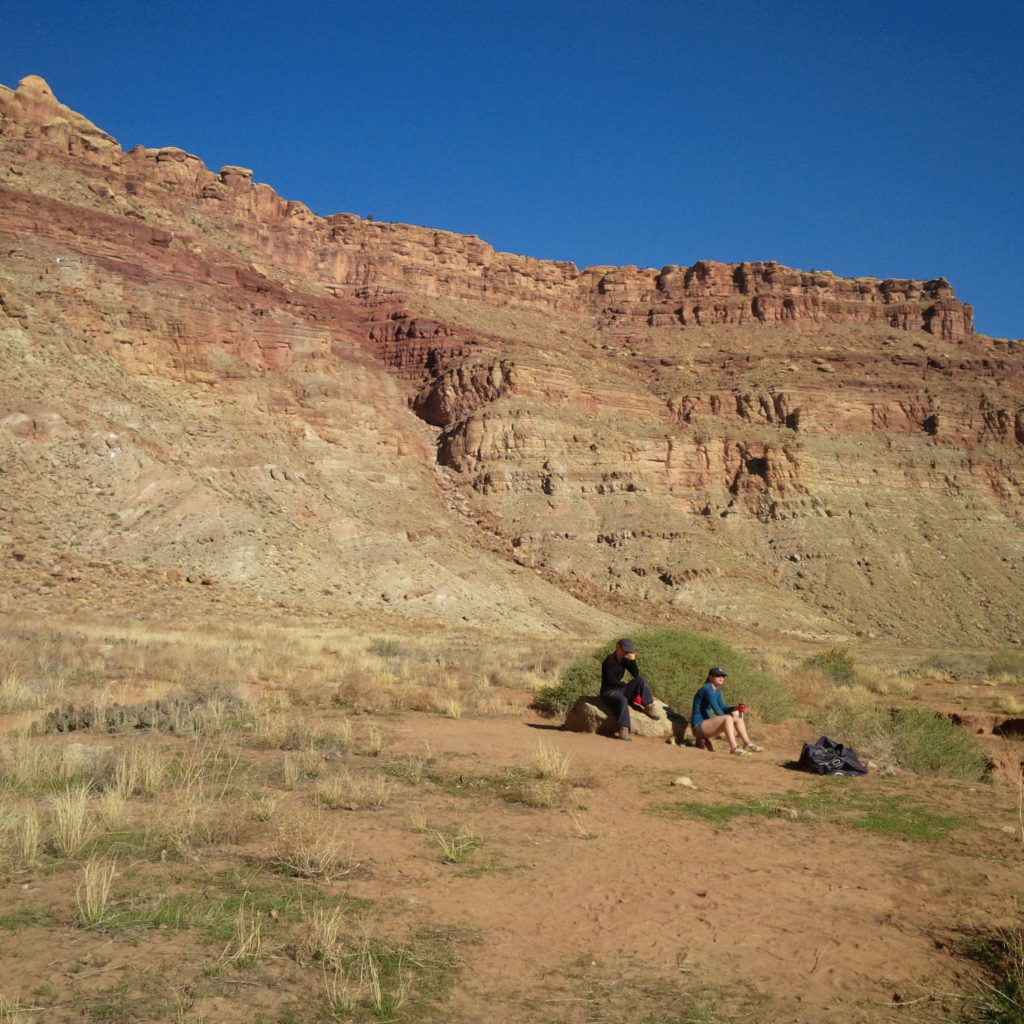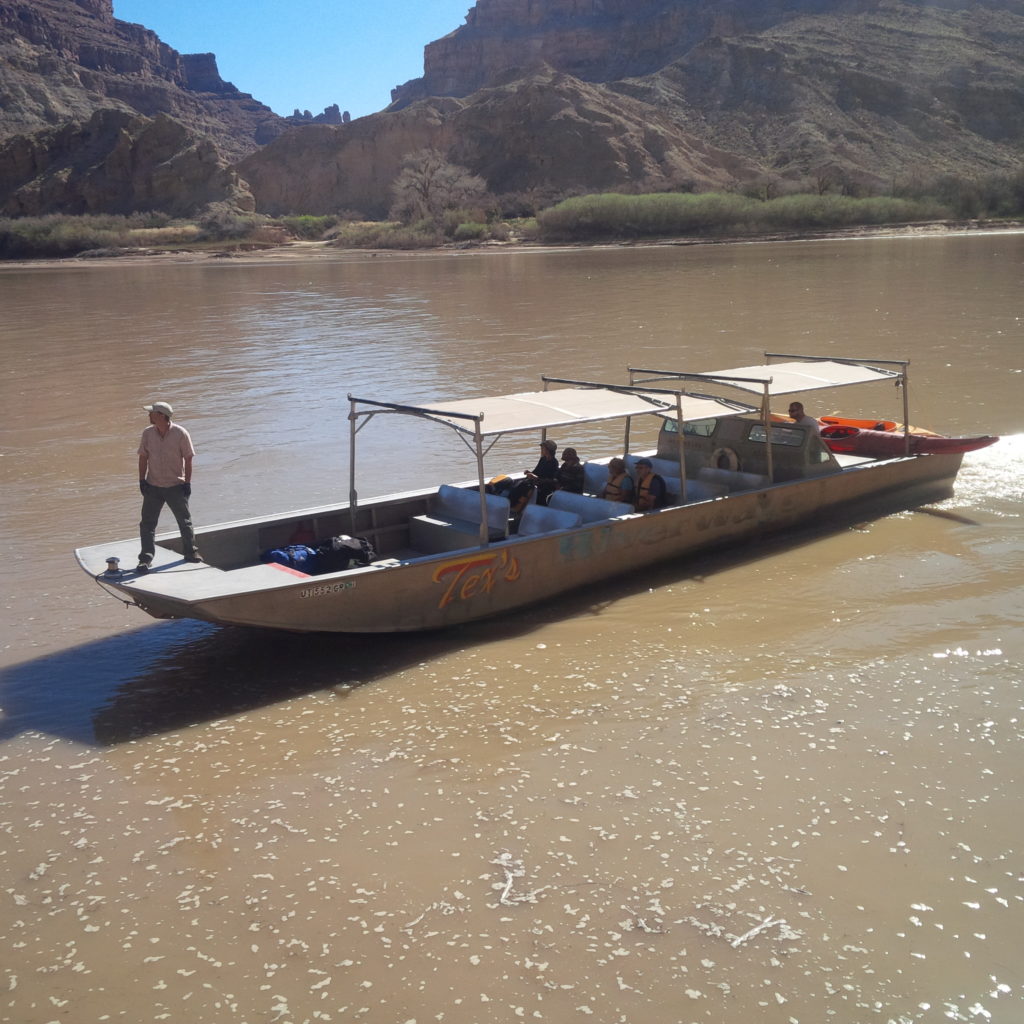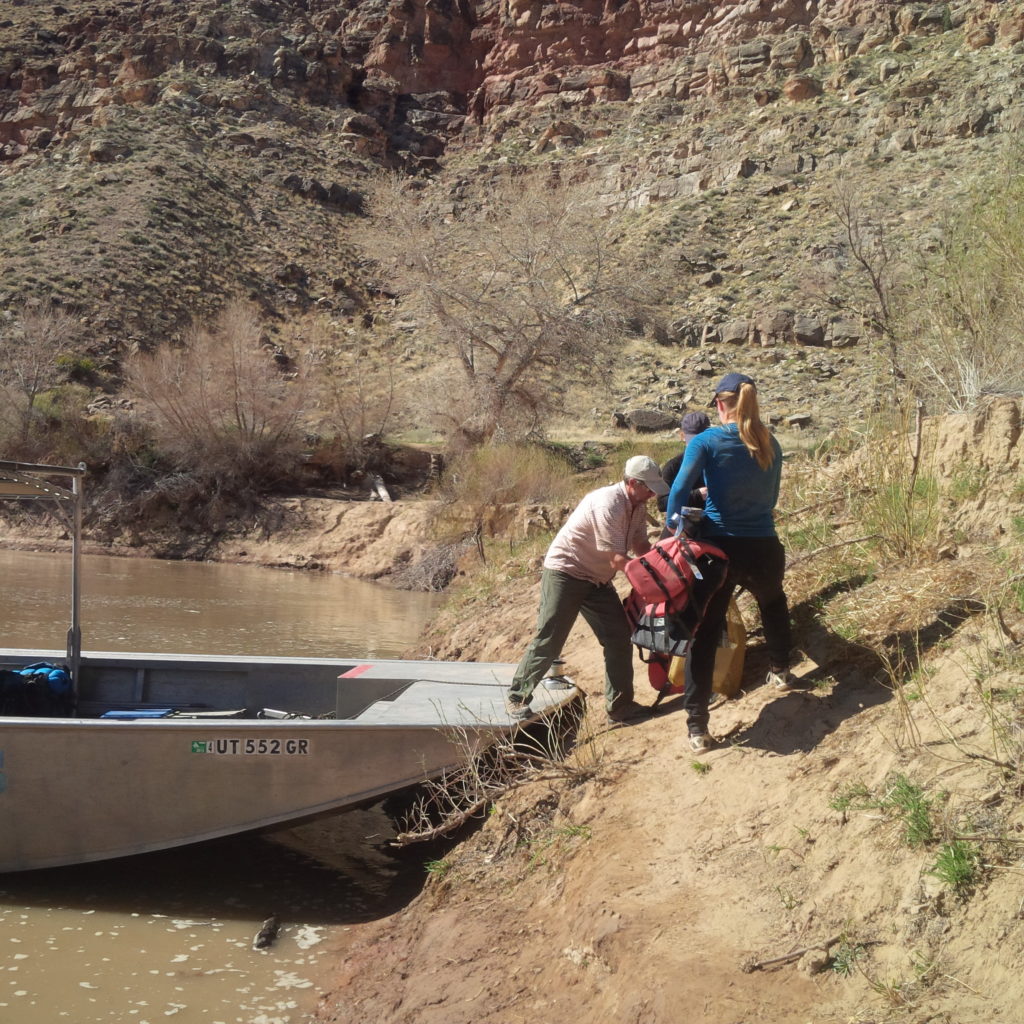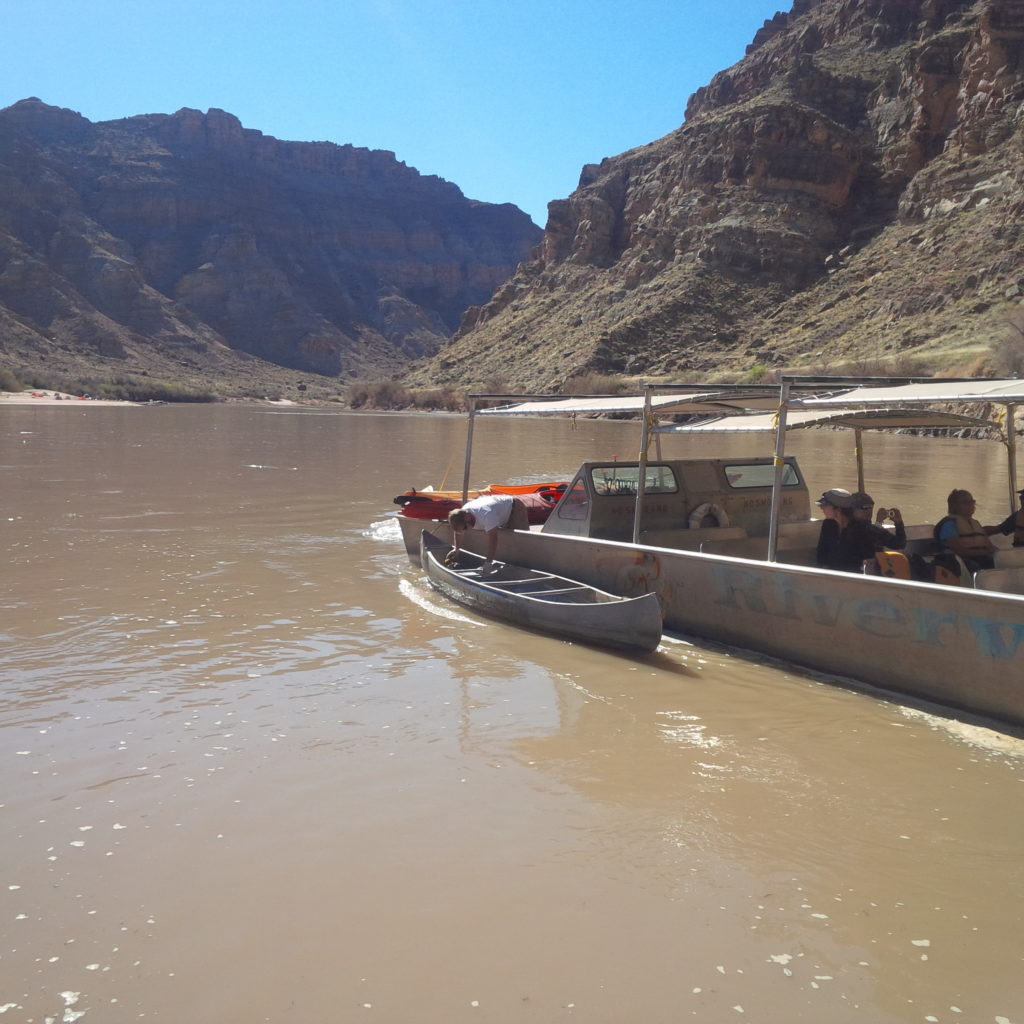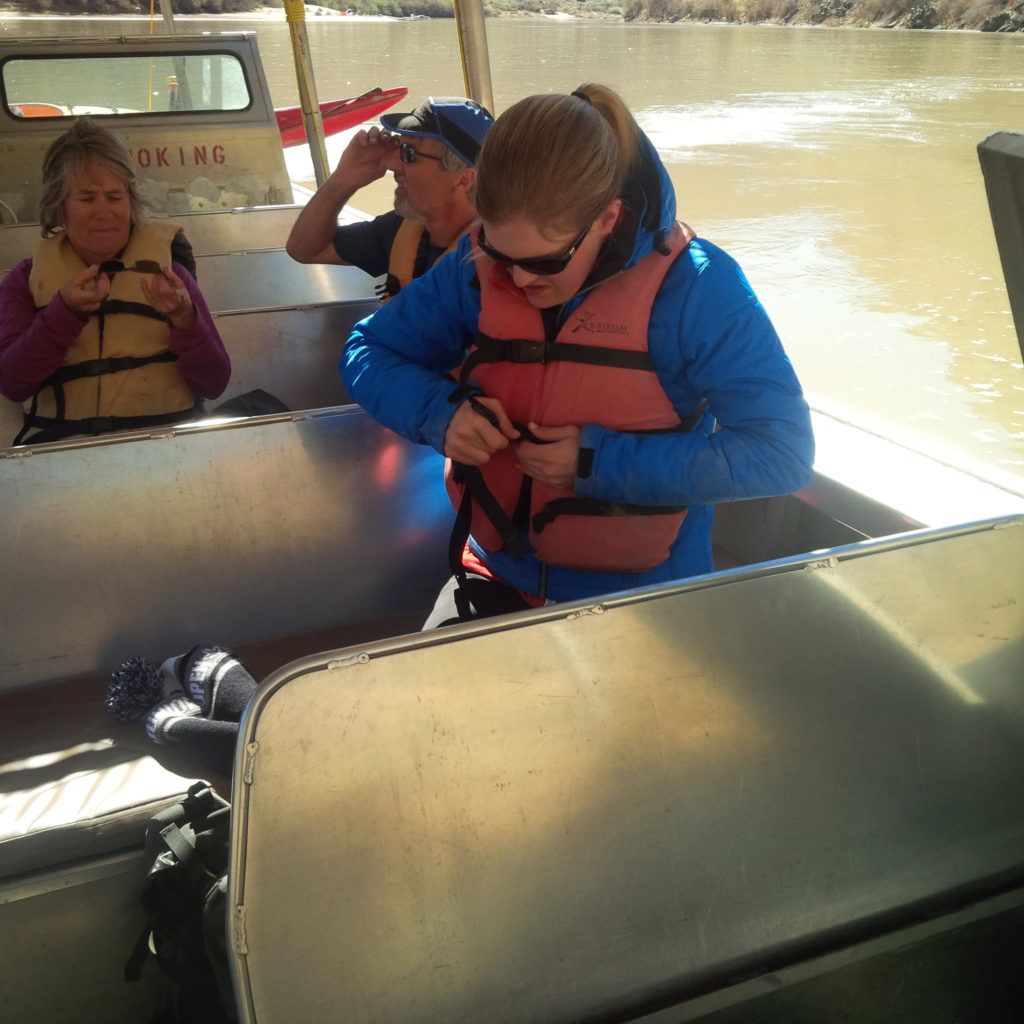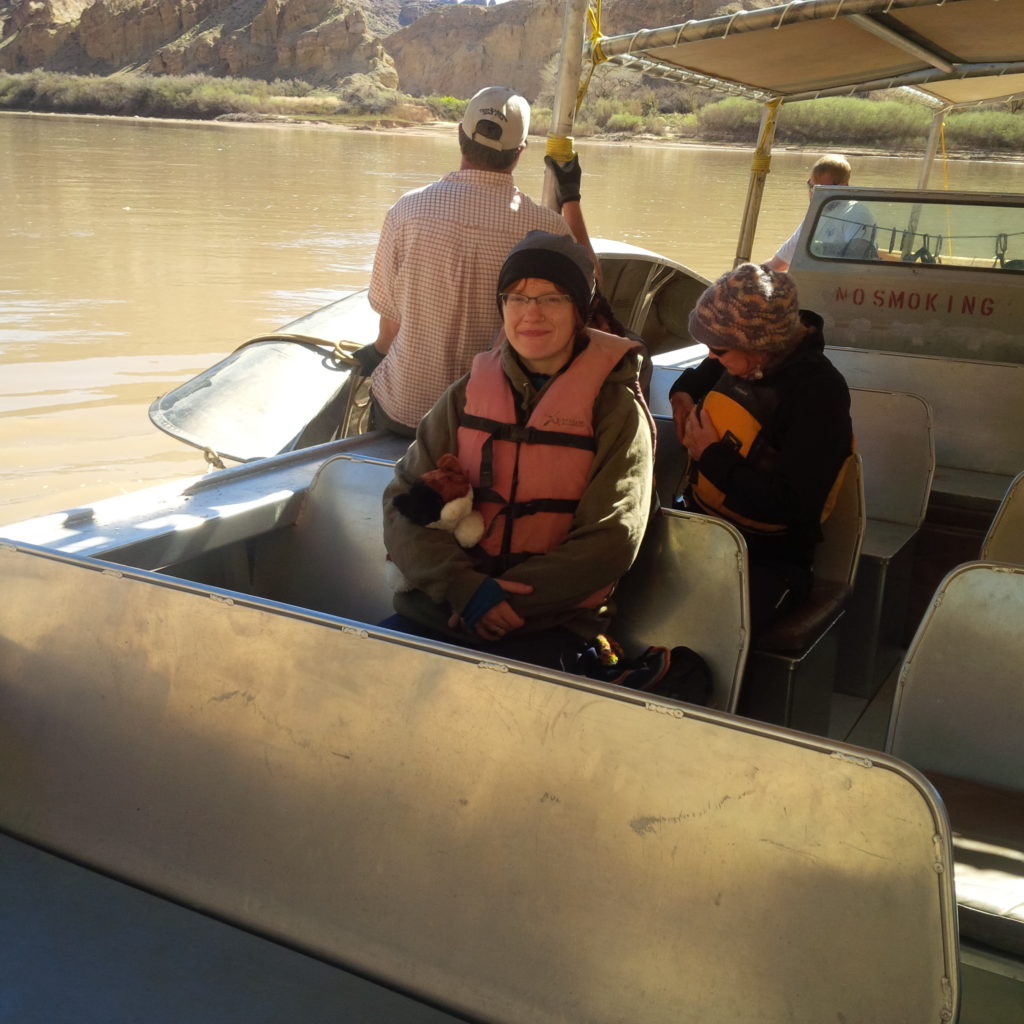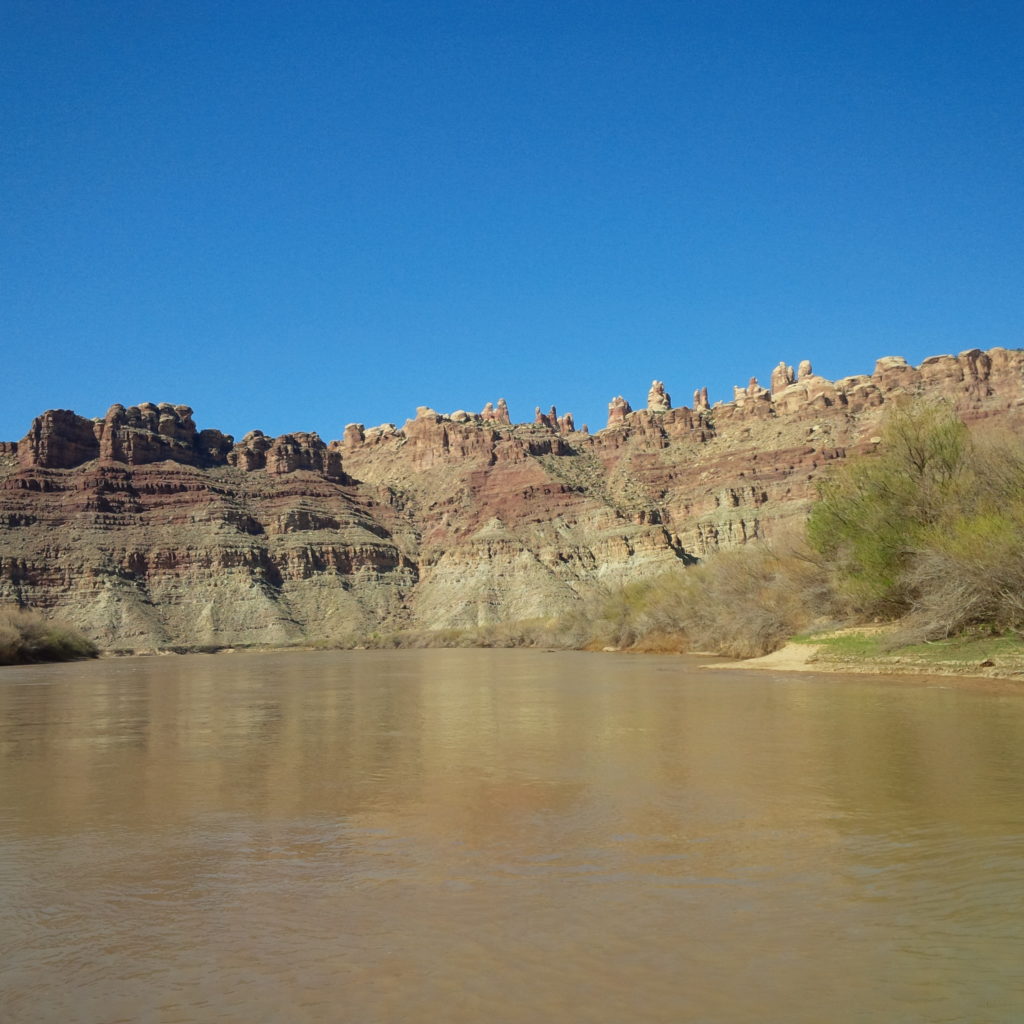 We picked up a couple of groups that we had not met the day previous. There was an older couple who had used the jet boat as a taxi to do some hiking in the Needles area of Canyonlands. There was also a large family that had stopped at the northern point of Spanish Bottom who had also kayaked down the Green River. They were way more hardcore than we were. The father had custom made waterproof cases for his camera gear. In talking to him the waterproof cases were more for doing rapids like those in the Grand Canyon that anything he had encountered in Canyonlands.
It was a long ride back but we did get a 30 minute break about halfway home to stretch our legs. We were back at Potash boat ramp at 2 pm. As a flatbed truck pulled the jet boat out of the water we were all loaded into a school bus to taken back to the office of Tex's Riverways. Out adventure on the river was over.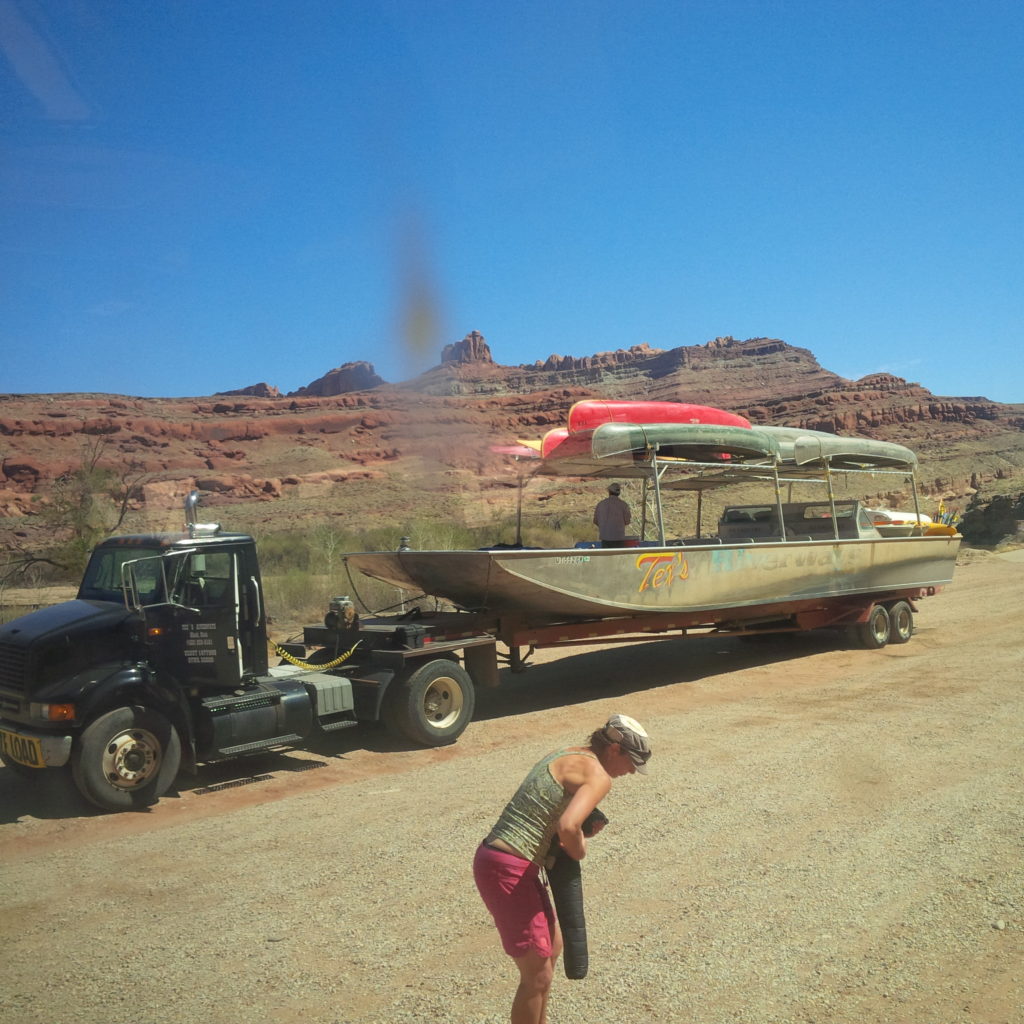 Travel Back to SLC Colorado River Trip 2015