Living in Rocky Mountains of Alberta, Canada, for our physical preparation, we took advantage of the local trails to prepare for the GR20.
Micah having done long distance hikes before, (22, 18 and 48 days), hiked with me on most of my hikes and also relied on their experience to be prepared.
I ran two to three times a week and hiked at least twice a week in the months leading up our trek. Mid week hikes would be up Mt Lady MacDonald, or Grotto Mt, going for about 1 hour up, getting about 500m of elevation gain in only 2 – 3km, so very steep hikes. On these mid week hikes, I would carry a 50lbs+ pack.
On the weekends, we would do longer day hikes, looking to go over 1000m in elevation, and carrying 50lbs+ in the backpack. One of our last training hikes was the Mt Allan Traverse, which is 20km and 1500m of elevation gain/loss, which took us approximately 8 hours.
I completed two overnight backpacking trips prior to the GR20, Micah and I hiked to Stenton Lake, 18km, 1400m elevation, and Laura and I backpacked to Lehman Lake Campground, 12km, 600m of elevation.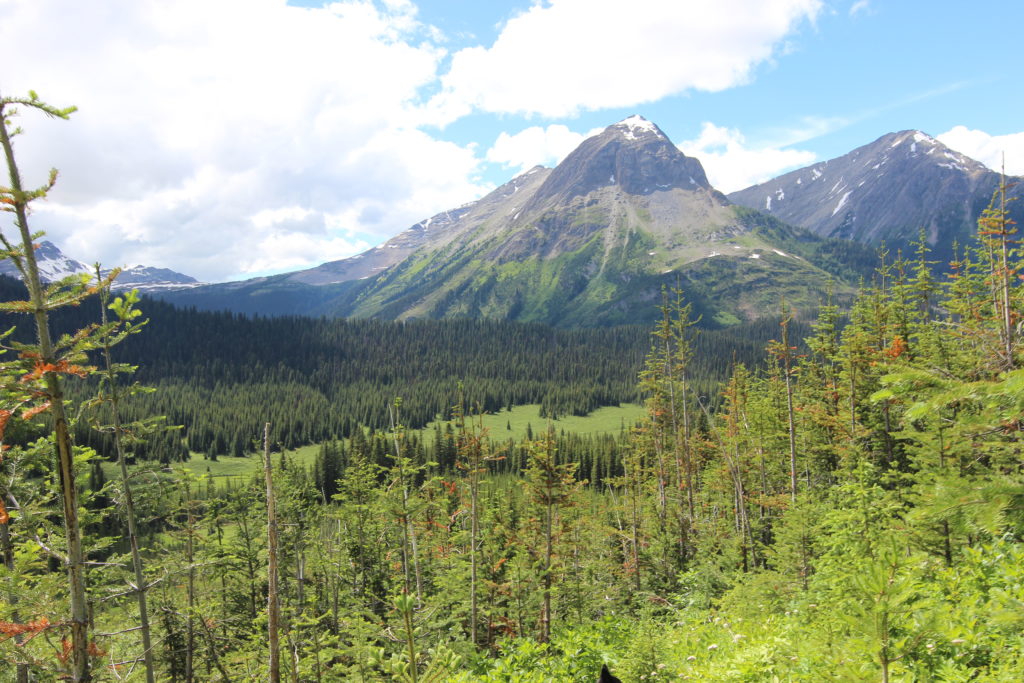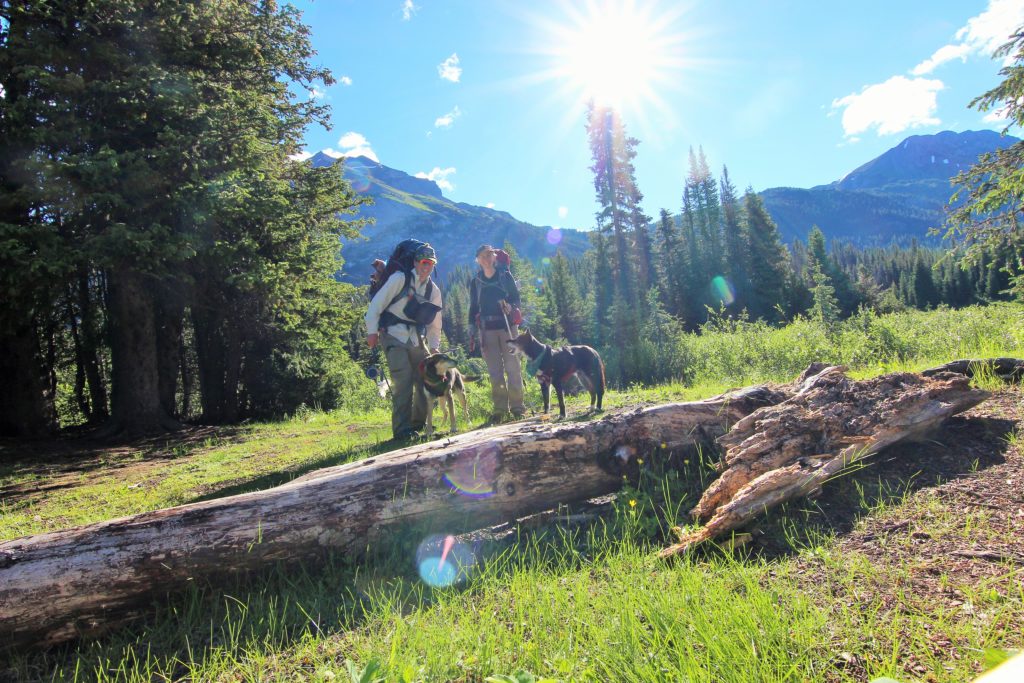 The last hike Micah and I did before leaving for Europe was up the Lady MacDonald Tea house. The hike, an out and back, of 12km total, and 1050m elevation gain/loss, was completed in 4hrs and 20min. 
Micah and I felt very confident in our preparation. Despite this, I still suffered on day 2 when we combined stages 2 and 3. It took me several days to recover and so that I would feel good at the end of the day.
We gathered our information from two primary sources. First the website, Corsica for Hikers. Then we purchased the guide book, "Trekking the GR20 Corsica – The High Level Route" by Paddy Dillon.
Weight Carried, all values in pounds. This is my base weight before water and food.
backpack
5.3
total
5.3
Shelter and Sleep
tent
2.1
Sleeping bag
1.9
Sleeping Pad
1.0
total
5.0
Electronics
camera
2.9
camera bag
0.8
battery
0.2
tablet
0.6
solar panel
1.0
SPOT
0.3
total
5.7
Clothing
long sleeve
0.6
t shirt
0.5
tights
0.6
socks X2
0.2
buff
0.2
rain jacket
0.9
rain skirt
0.2
underwear
0.0
sunglasses X2
0.2
knee sock
0.3
total
3.6
Water/Cooking
cook pot
Micah
mug
0.6
pocket rocket
Micah
fuel
Micah
spork
0.1
3L Bladder
0.4
1L Bottle
0.5
total
1.5
Misc
first aid
0.3
aleve pills
0.1
toothbrush/paste
0.1
map,razor/clip
0.3
benadryl
0.1
Frosty Paws
0.8
purell
0.1
sunscreen
0.2
total
2.0
Base Weight Calculation
| | |
| --- | --- |
| Backpack | 5.3 |
| Shelter/Sleep | 5.0 |
| Electronics | 5.7 |
| Clothing | 3.6 |
| Water/Cooking | 1.5 |
| Misc | 2.0 |
| Base Wt | 23.0 |
Base Weight plus Food and Water
Base Wt
23.0
Food (Start Day 1)
16.0
water 4L
8.8
total wt
47.8
What I wore
| | |
| --- | --- |
| long sleeve shirt | 0.6 |
| hat | 0.3 |
| shorts | 0.5 |
| socks | 0.2 |
| boots | 1.0 |
| 1 Pole | 0.6 |
| Total | 3.1 |
Notes about what we took:
– my backpack was over sized (85l) and heavy for an initial weight of approximately 50lbs. But I cannot afford to purchase a different backpack for each trip. The backpack was very comfortable as the weight of food went down.
– I enjoy taking photographs when I hike, so I carried a Canon Rebel, and a 11mm-22mm lens, camera bag and spare battery. I decided not to carry a spare lens. I understand this is a weight penalty, but the photographs add to my enjoyment of hiking.
– I have a 1kg first aid kit that I take on all my hikes and backpacking adventures. I have noticed that I do not use most of the items in the kit. So we pared down the first aid kit. We took mole skin for blisters, some band-aids for cuts, athletic tape for my knees and just a couple of gauze pads in case someone got a cut that was beyond what a band aid could handle. This save a lot of weight.
– both Micah and I have camping knives with multiple attachments, but have realized that we rarely use the attachments. To save weight, I purchased a kitchen knife with a blade cover, and then cut and trimmed the handle. This was the only knife we carried. It did an excellent job cutting tape, mole skin, bread and cheese. Not sure if cutting the handle was worth the effort
– We carried a electronic tablet with a hiking app, I use Viewranger, so we had a solar charger to recharge the tablet.
– Since we only boiled water for our meals, we only carried one pot. The dinner was store bought dried food, and we poured the water directly into the food pouch. For breakfast, we had oatmeal, made in the pot, and we just shared the same pot.
– To communicate with our family at home, we carried a personal locator beacon, a SPOT device. It is an older model, and only provides one way communication. The SPOT can also be used to request help when you get into trouble and far from civilization. With the number of people on the GR20, I never felt isolated or alone. But it is good to plan to be self sufficient.
– we used an MSR Pocket Rocket stove, a very common type of stove in North America. You had to be careful purchasing fuel, as some European stoves use a clip on mechanism. The Pocket Rocket uses screw attachment for the fuel canister. We purchased our gas canister from the Super U in Calvi and at a little supply store in Vizzavona.

– on many of our family adventures, I read a novel out loud at bedtime, so we brought a small novel, "No Picnic on Mt Kenya" with us to read.
– Micah and I both had stuffed animal mascots on our backpacks, Horace the Hedgehog and Frosty Paws the Cat. Maybe they were a small weight penalty, but we are ok with that.