From the mountains to the foothills to the valley to the sea.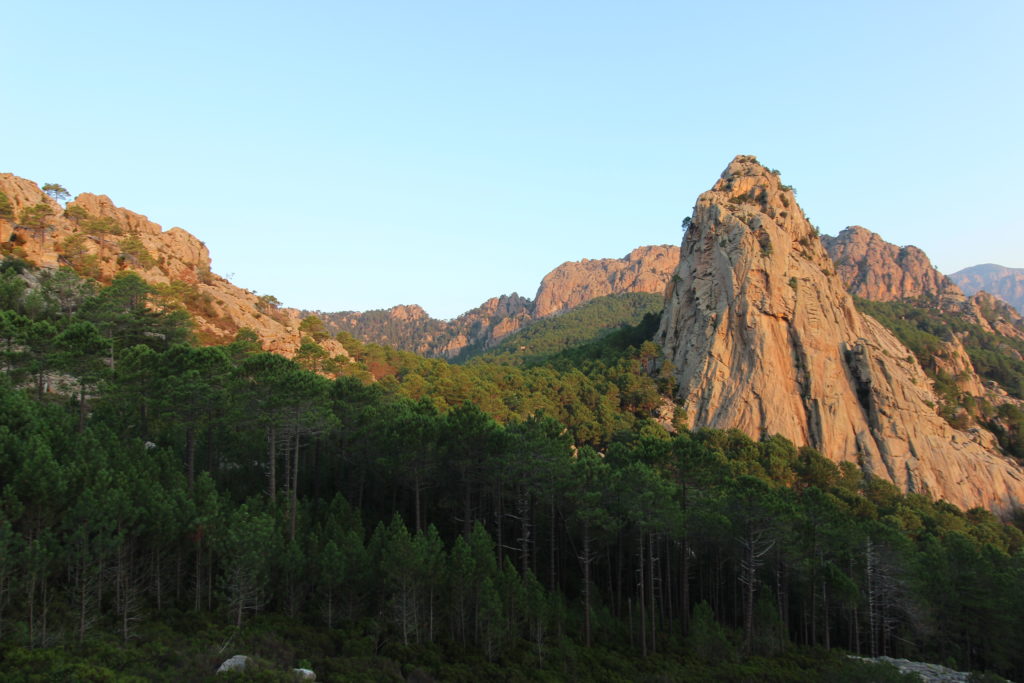 Refuge de Palari to Conca (Stage 16)
Distance 12km, 160m elevation gain, 926m elevation loss.
We woke up and discovered our cliffside campsite had about a dozen people gathering around it, waiting for the sunrise.
We packed up and headed down the trail, pretty easy to start with, with great views of steep cliffsides above tree covered slopes.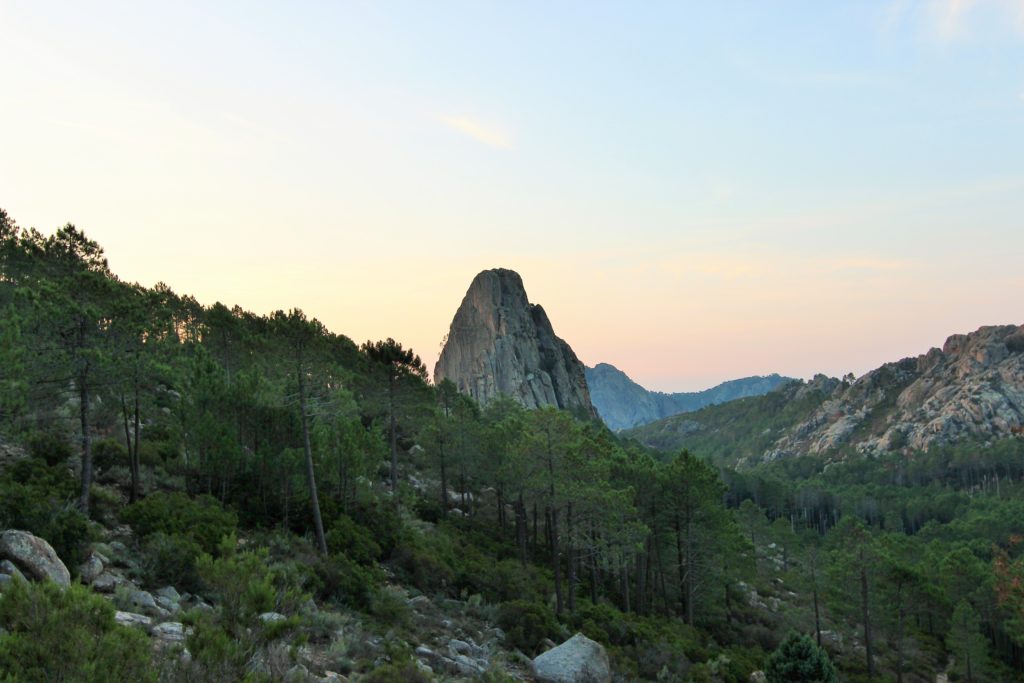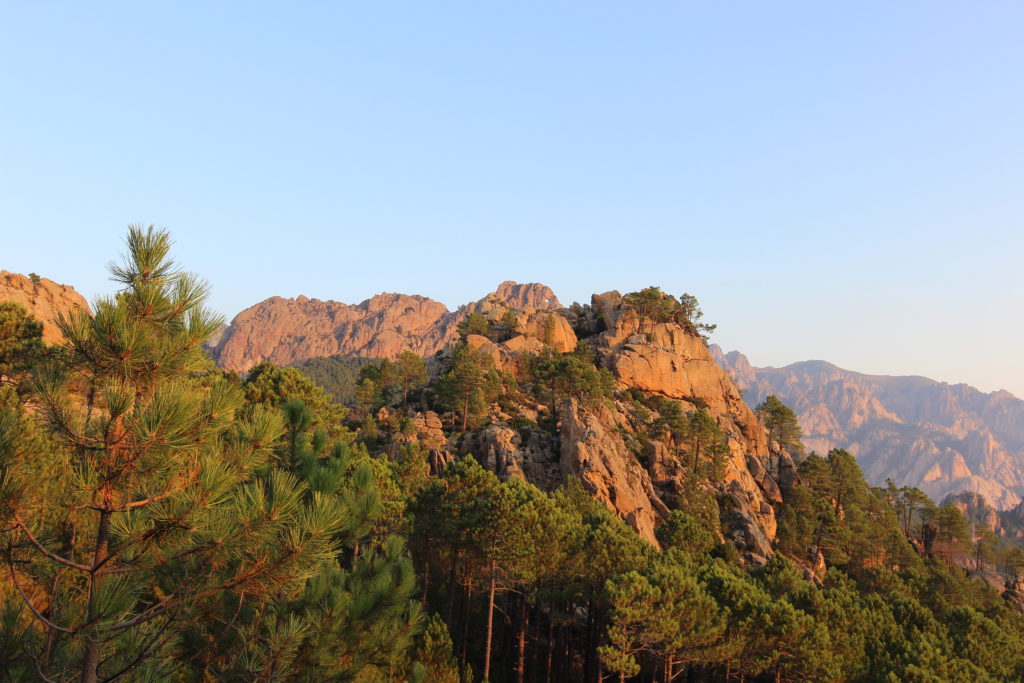 A stiff climb led us to a gap, where we took a generous break. It was largely flat for a while after that, walking over cool slabs and boulder fields. We could tell the elevation was starting to drop; it was getting hot.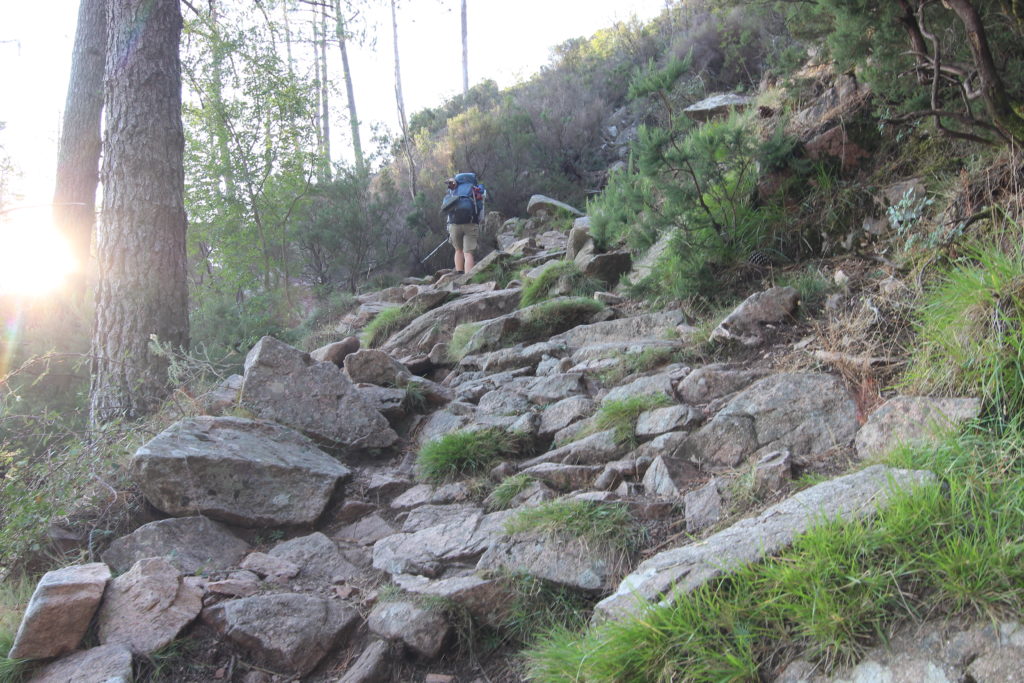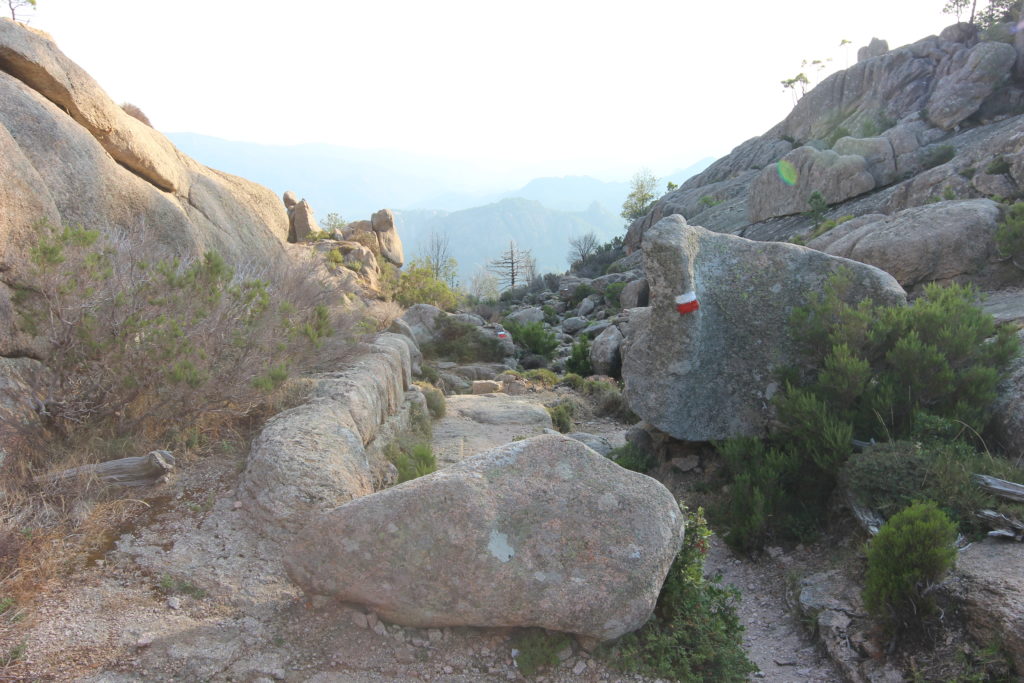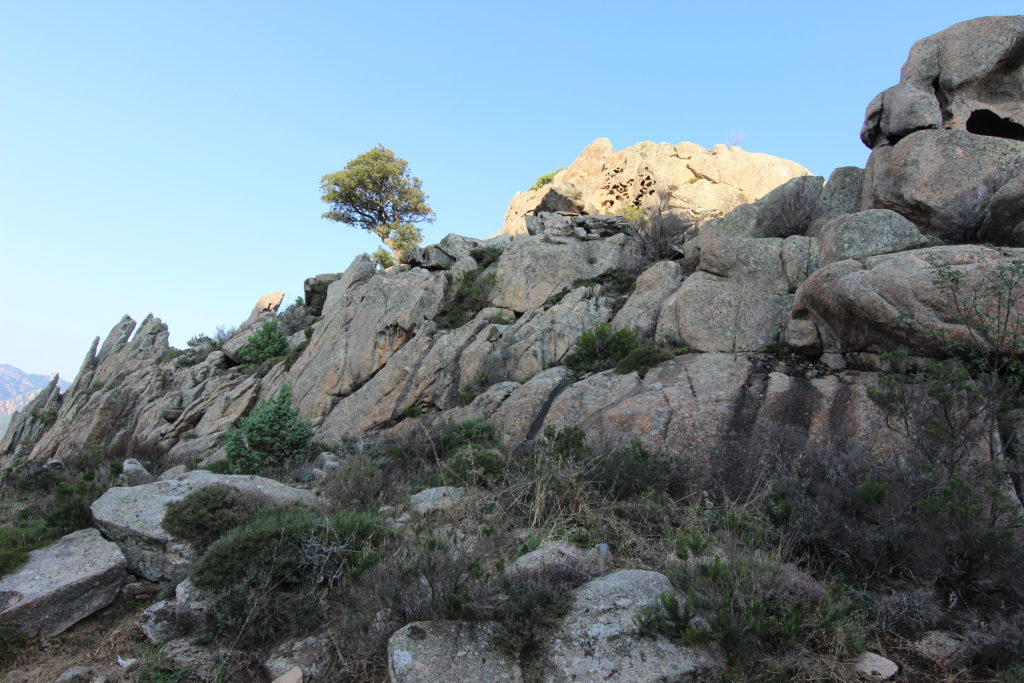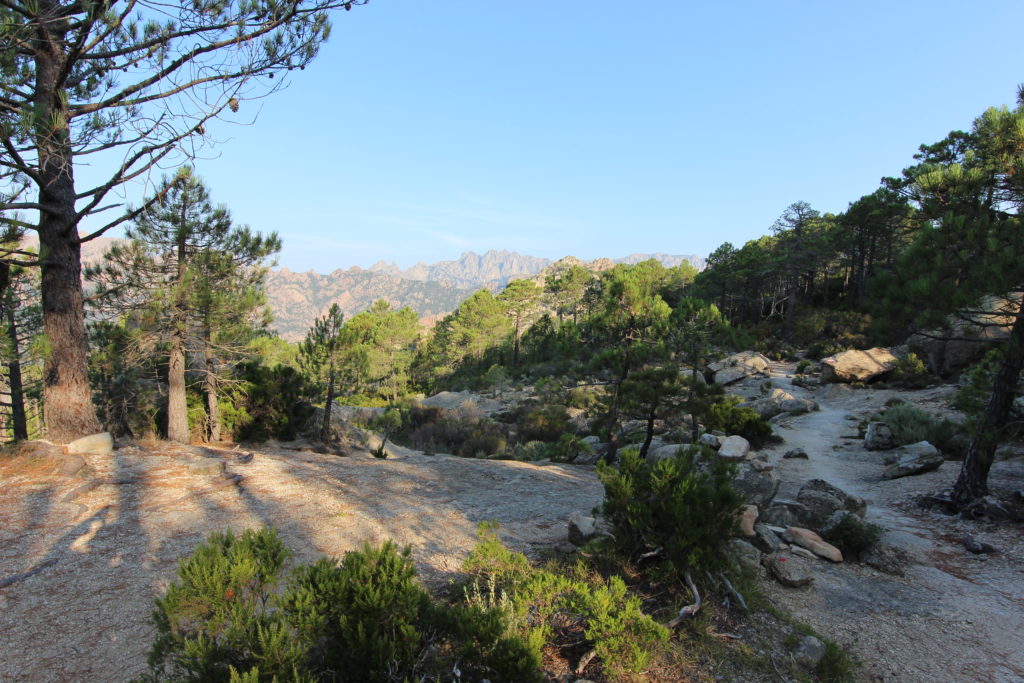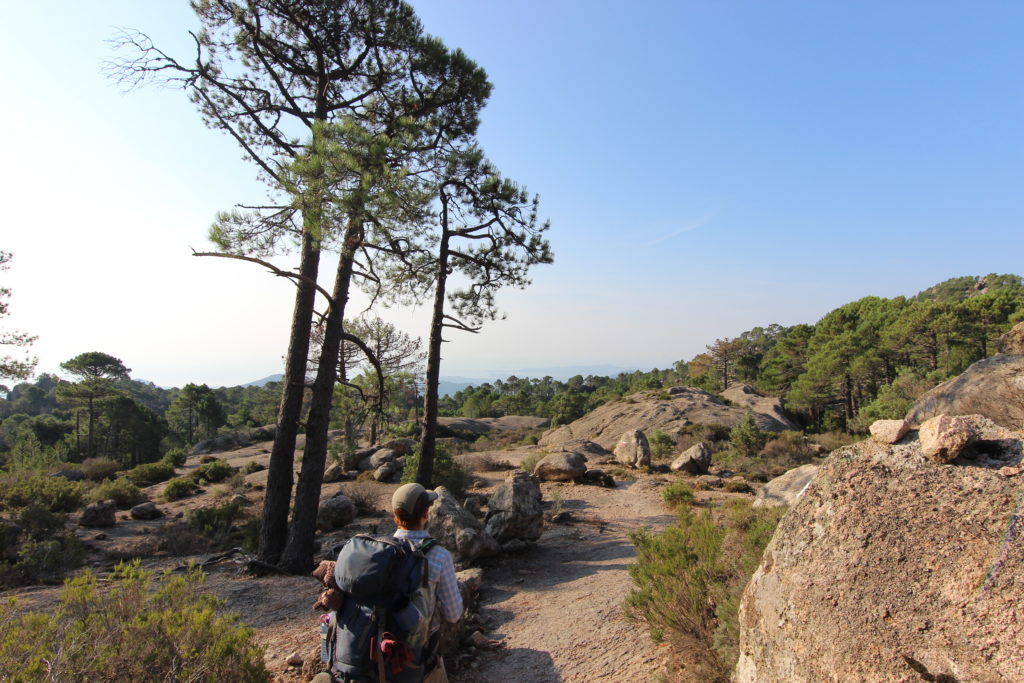 We descended through the trees to a creek and then discovered to our surprise that we had another climb ahead of us.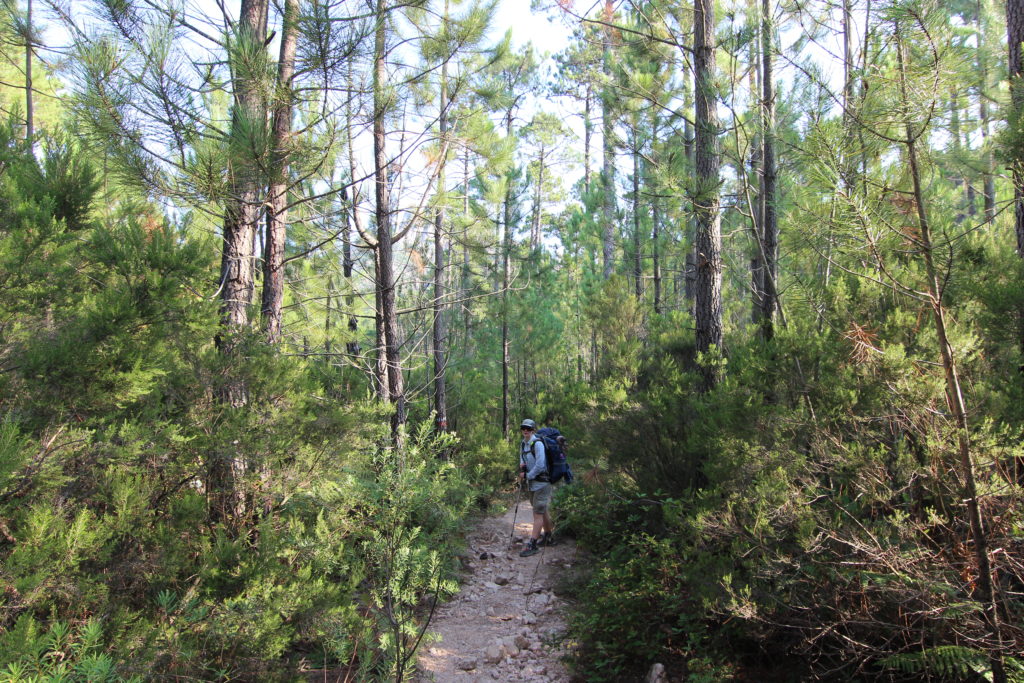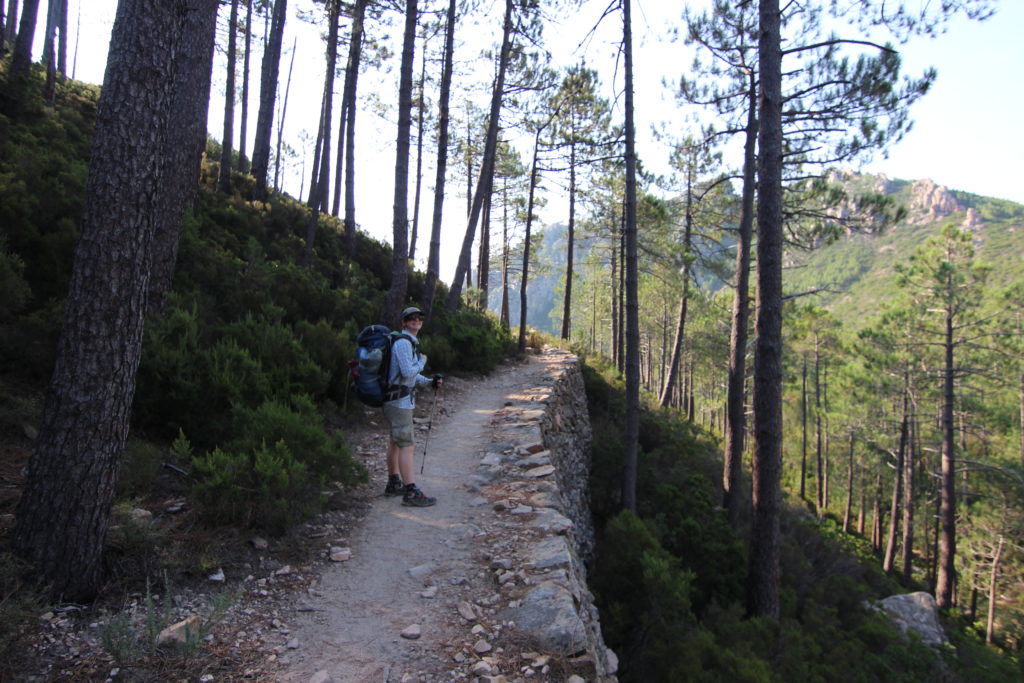 We trudged up it until it leveled off and we began a long, hot traverse of the ridgeline. We stopped in a shaded spot for lunch and watched all the fresh and clean Northbound hikers coming up the trail.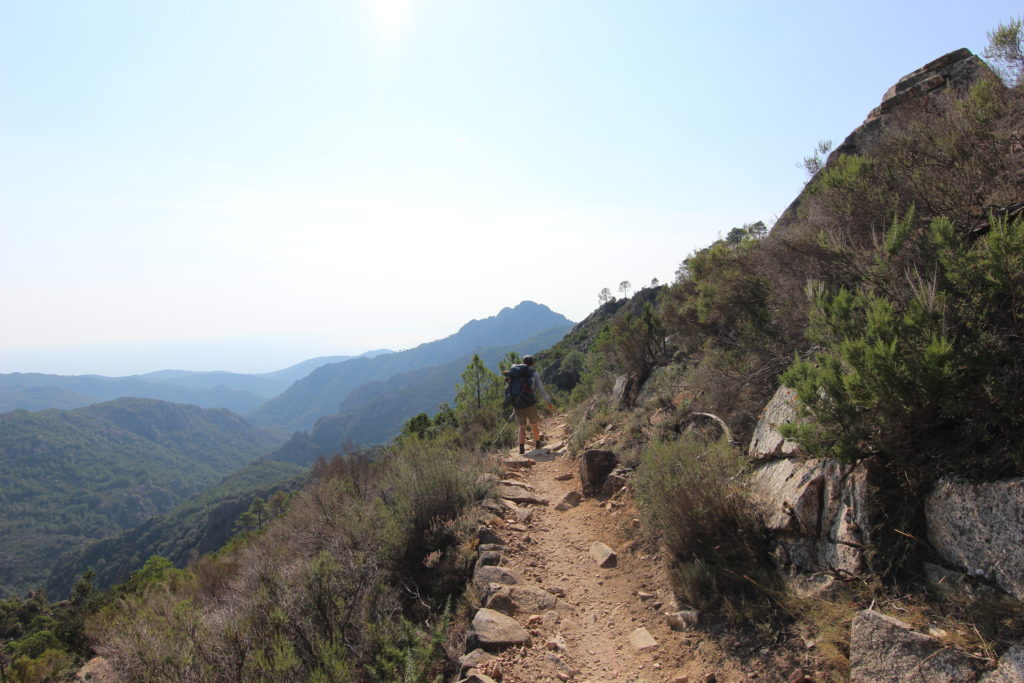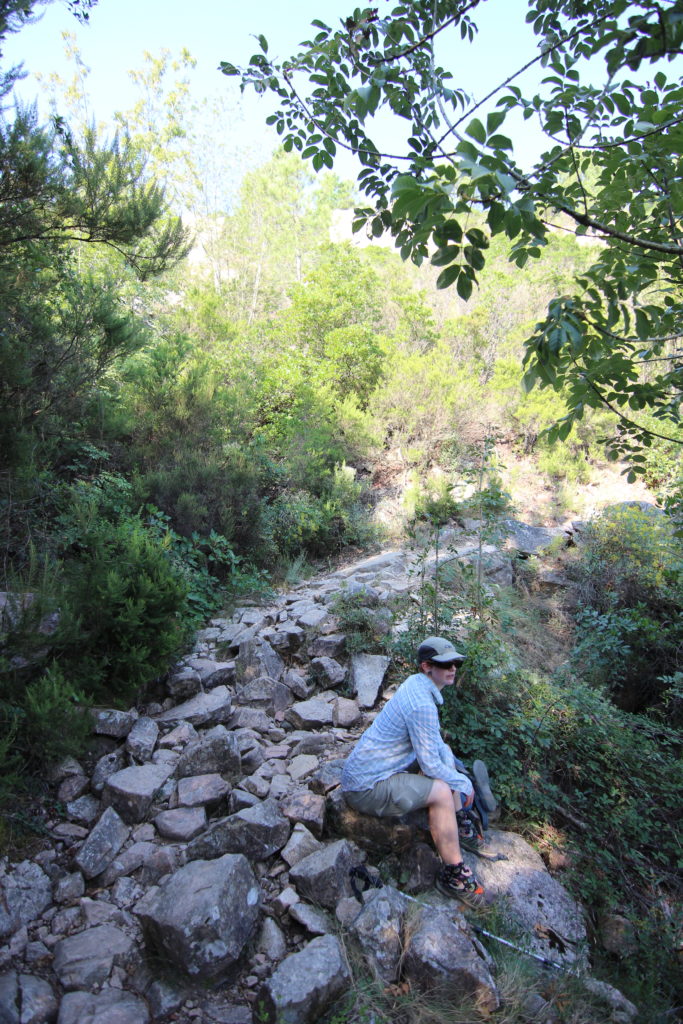 Wide views of the foothills followed us along the ridge. For once we could actually see where the trail was going (usually we guessed hilariously wrong).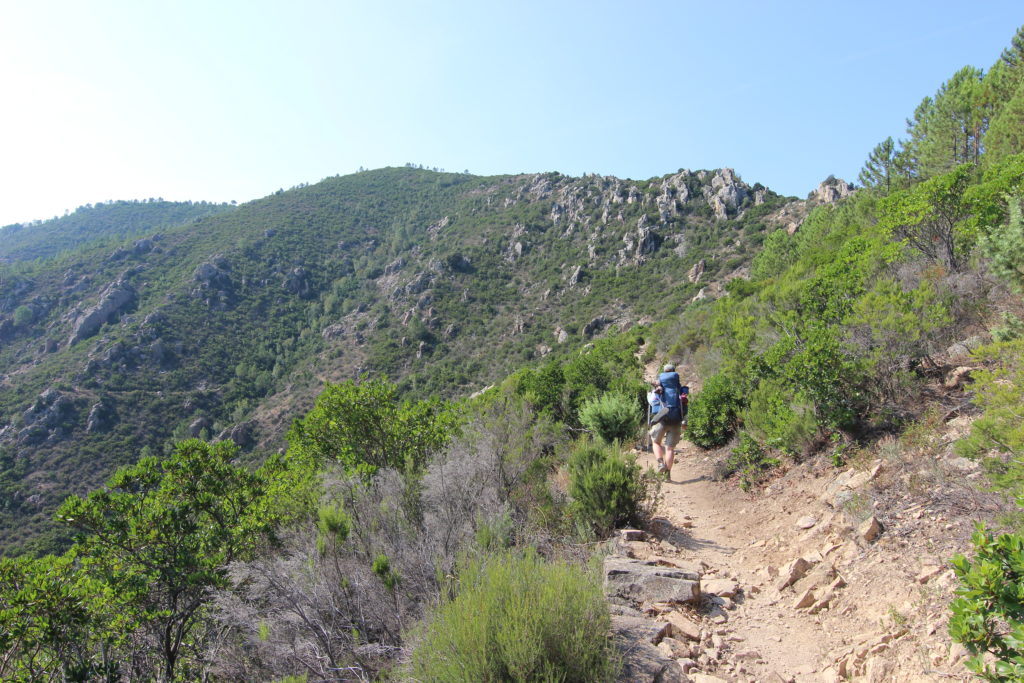 Finally we descended through a gap in the rock (quite literally about two feet wide) and began our descent down a tree covered path to Conca. The temperature was starting to sky rocket as we exited the forest into town.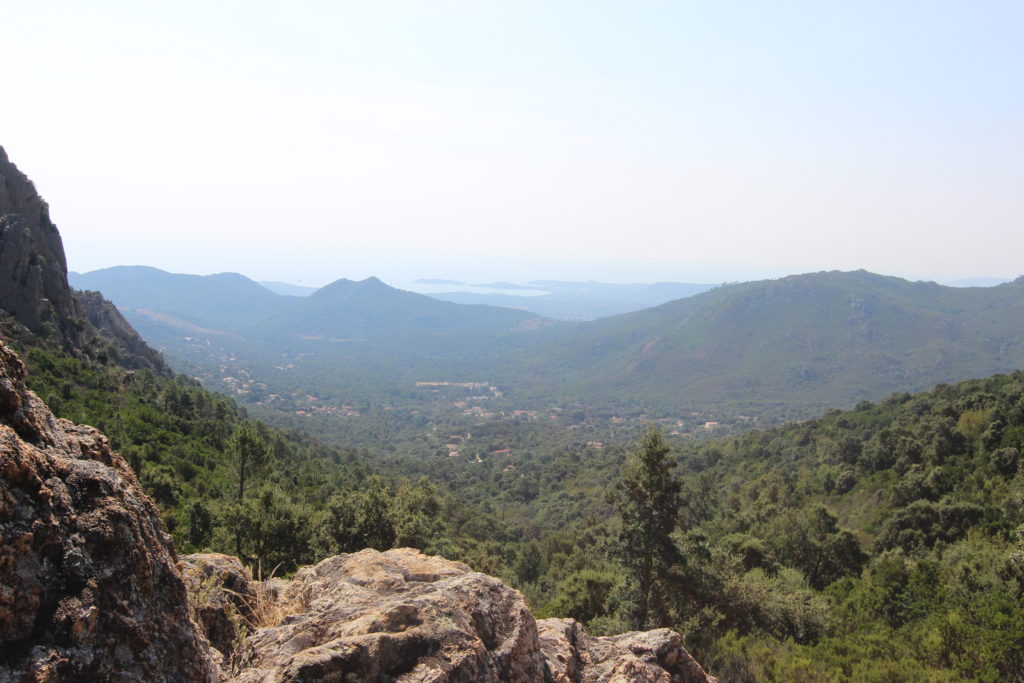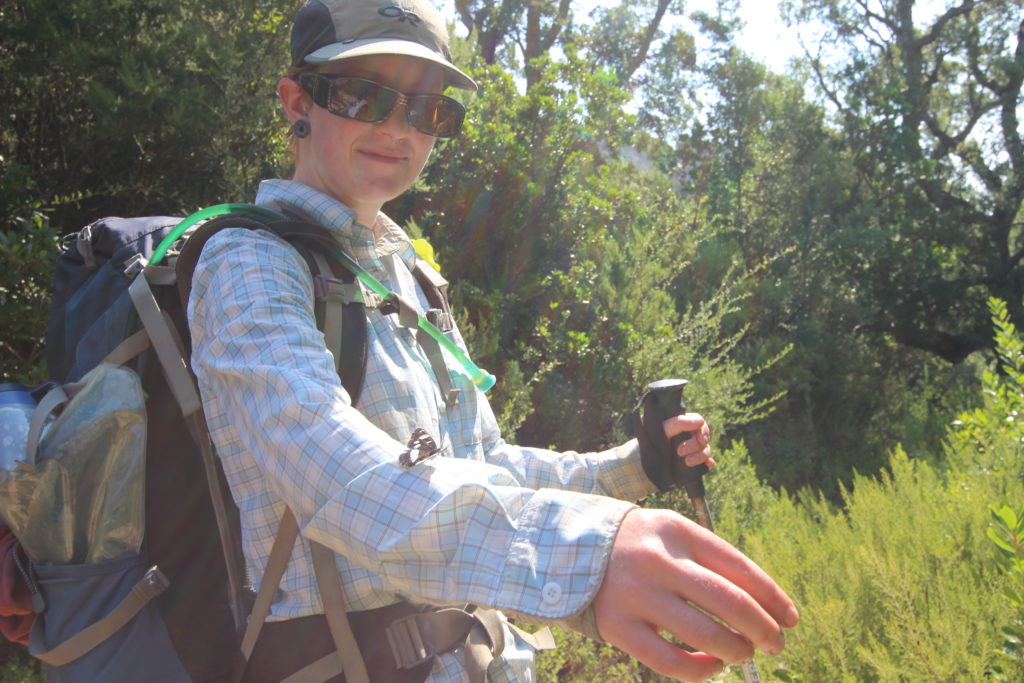 We made it!!
We still had some walking to do. It took about 20 minutest to get from the end of the trail to the gîte, but it was a pleasant walk through town.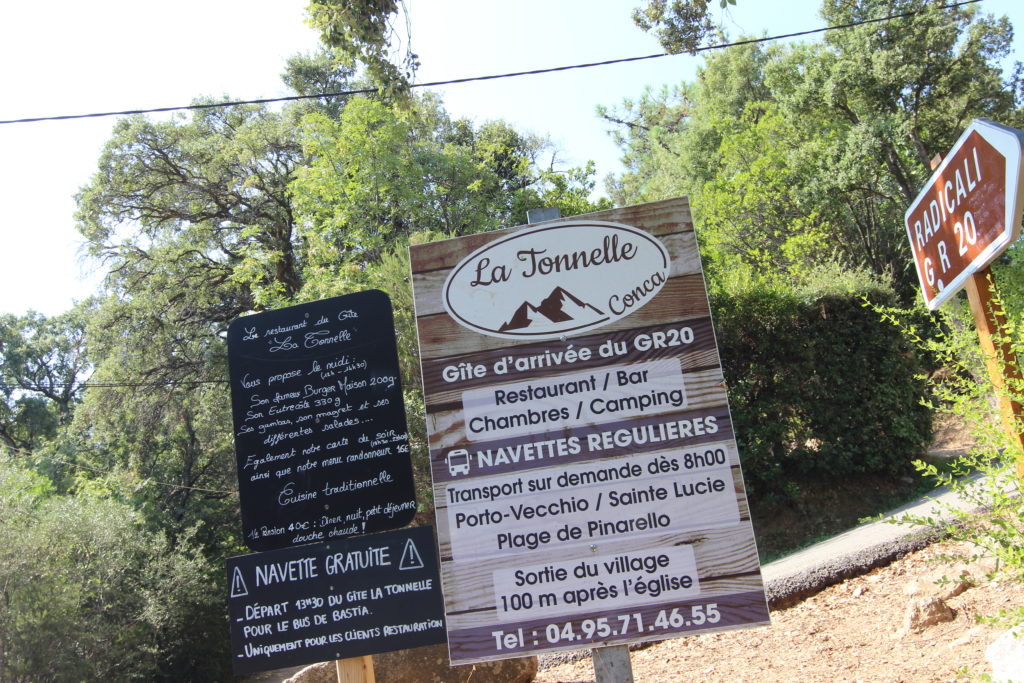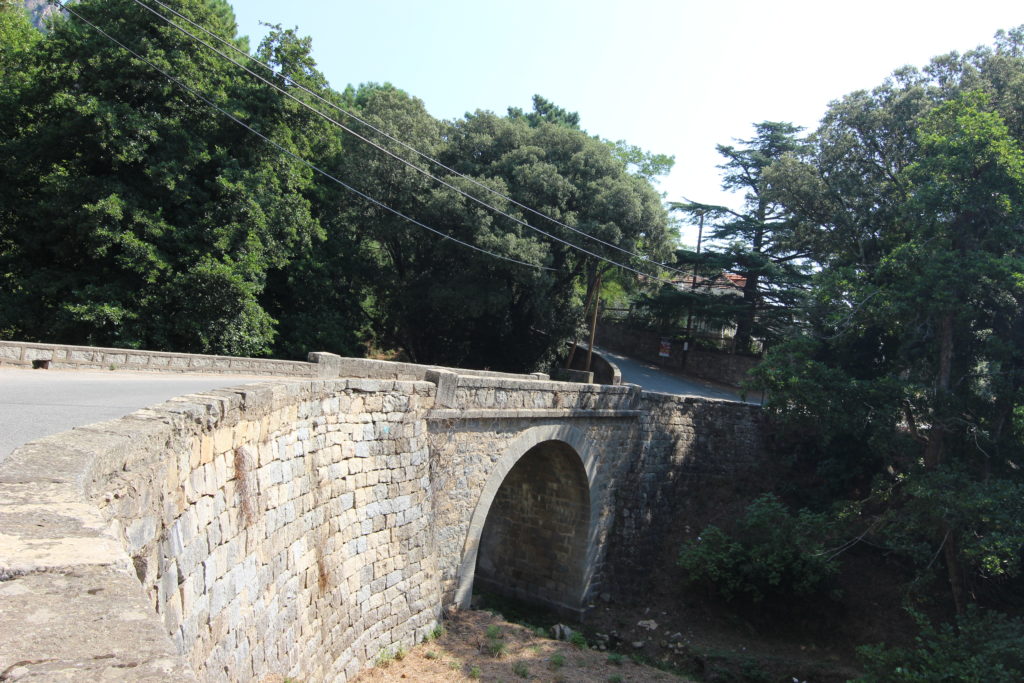 After some wandering, we found the gîte and booked a shuttle to Porto Vecchio. We ordered some fresh cooked food—pasta for Micah , a burger for dad. A thunderstorm hit (like clockwork) around two in the afternoon and we retreated inside.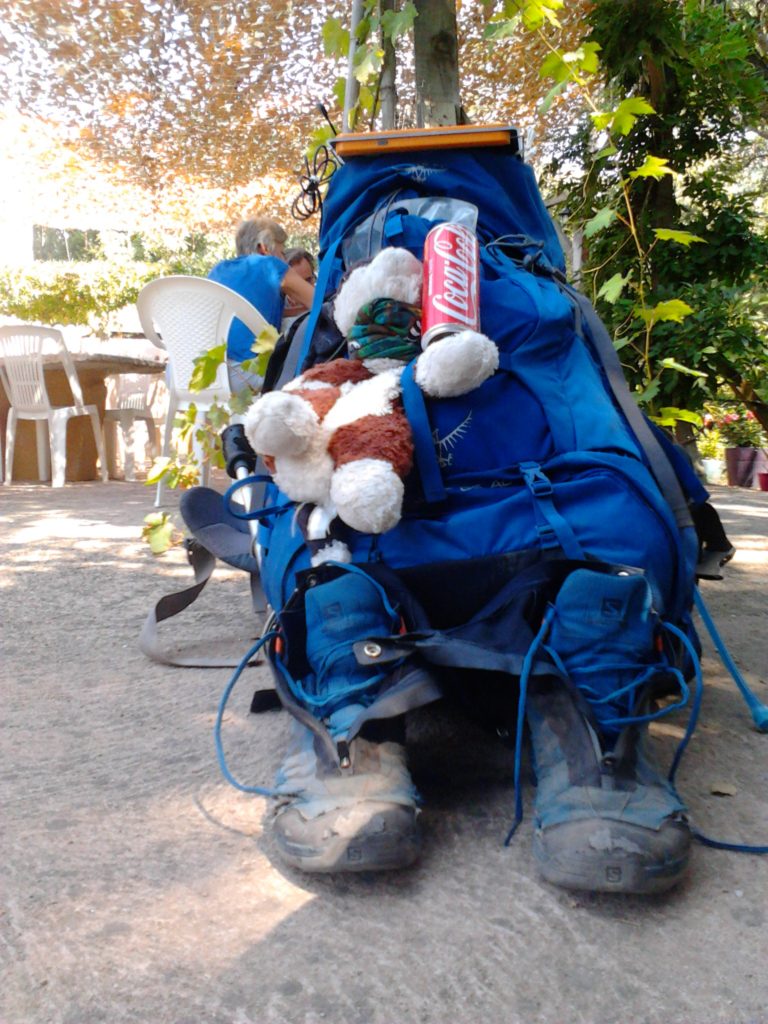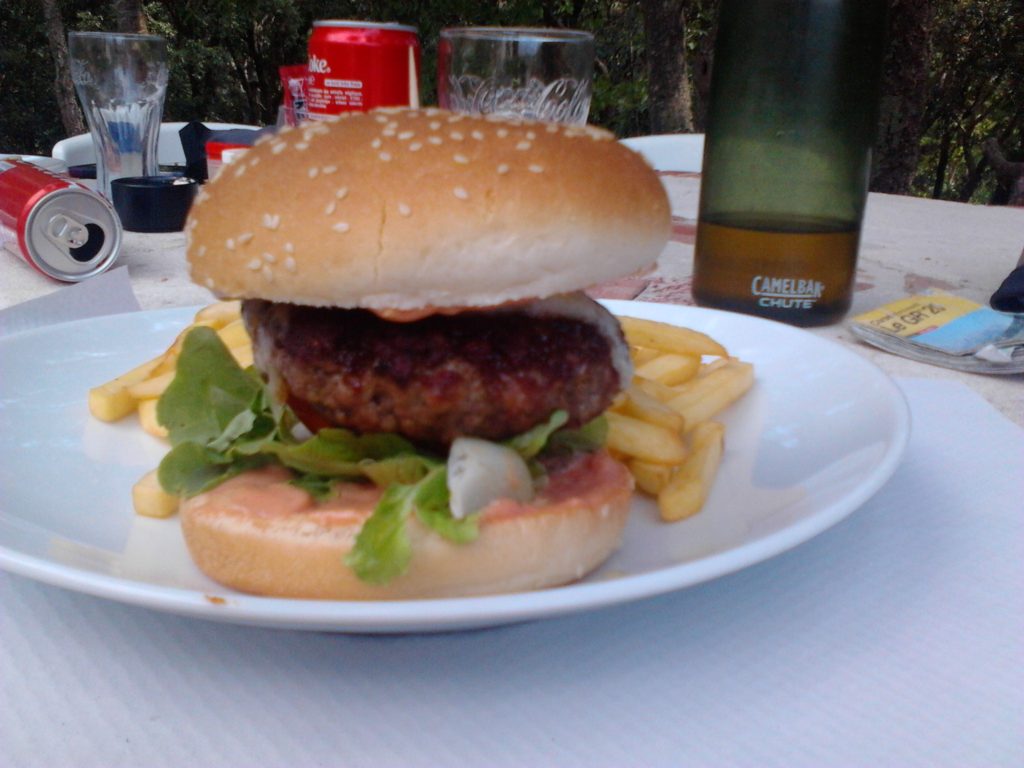 We caught the shuttle to Porto Vecchio and then taxied to the campsite. After some failed attempts to schedule a morning taxi, we resigned ourselves to walking to the ferry at five a.m. the next morning to get to Rome. We felt like we were melting in the sea-level heat after two weeks in the high mountains. We also discovered an unpleasant amount of mosquitos lived at these low elevations. Horrible.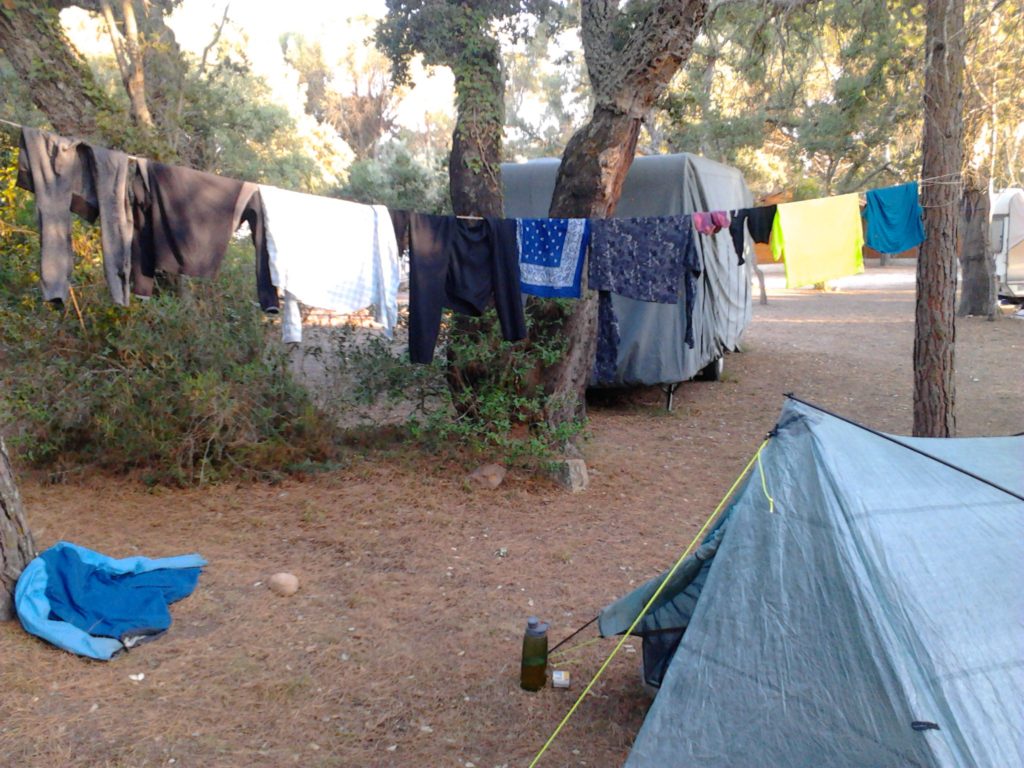 One more day of travel, and one day in Rome, and then our European adventure would be complete. The GR20 was conquered.