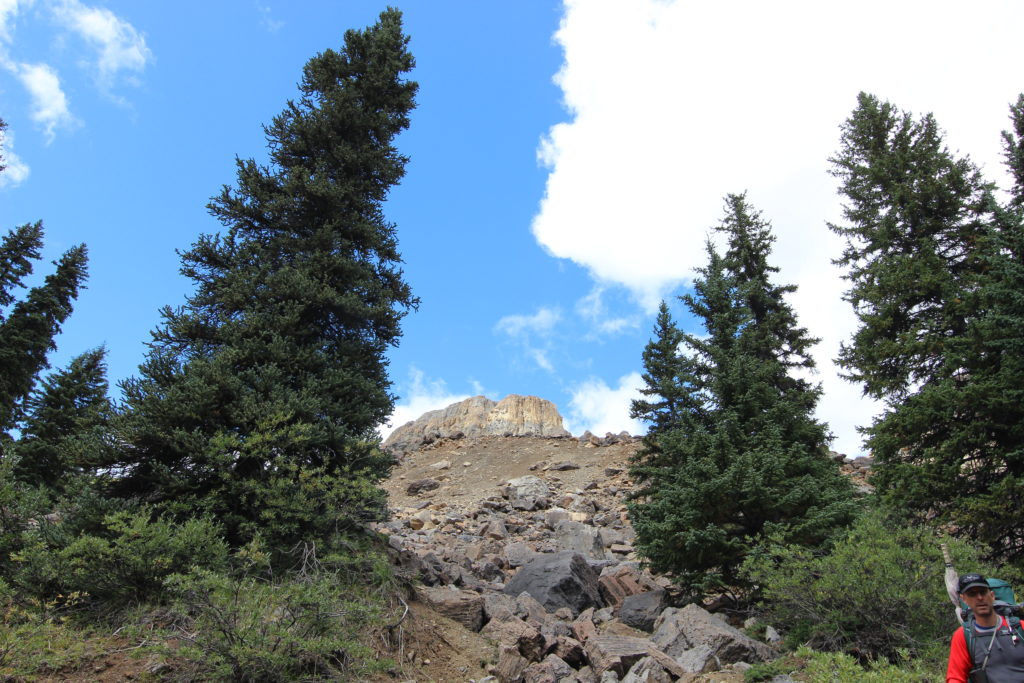 Used Grame Pole's "Classic Hikes in the Canadian Rockies" for reviewing the route
Since the trail is wholly within a Canadian National Park, it is extremely well marked and signposted. We did use a map and checked occasionally just to practice the skills. Parks Canada has very accurate and current Trail Conditions Report, and can be accessed here.

Ken and I both lead active lifestyles, and it was up to each individual to physically prepare. I ran during the week, hiked on weekends, carrying extra weight to strengthen the legs. I did overnight backpacking trips to Howard Douglas and Ribbon Lake. I did go on vacation just prior to the trip, so I ran every other day to maintain fitness.
Ken and I met once prior to the hike to sort out gear and who would bring what items. We were responsible for our own sleeping gear, food, and clothes. We carried my three person tent (it was the lightest tent we had, the extra room was nice), cooking pots and first aid kit. We used Ken's stove, but I brought my stove along, as it is pretty small and compact. I brought matches, as I always have a backup set of matches in a waterproof container in case I get wet and need to get warm.
I did weigh all my gear, including camera, I started at about 54lbs. Looking back, I did not need some of the extra clothing (I had two pairs of pants for 5 days of hiking) I had packed, and my food was too heavy. But this is part of the process of deciding what is necessary to pack and what you can do without.