I generally do not need a lot of sleep so after going to bed at 10:00 pm I was awake by 6 am so got out of the tent by 6:15 am. The campsite was very quiet which was just fine as it gave me some alone time before starting the day.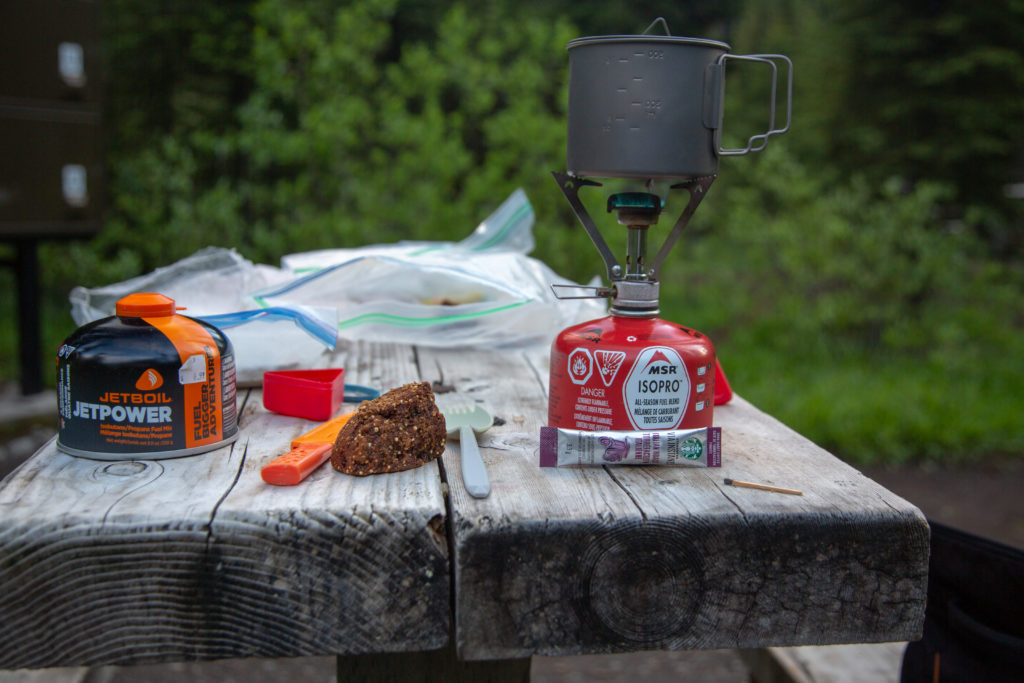 It is about a 1 km walk from the campground to the falls. I am not sure where that 1 km is measured to. You can get a nice view of the falls from a rocky outcrop or walk and scramble right up and feel the spray of the water. I passed the trail we would take to Tumbling Creek CG after 400 m. The bridge over the creek did not instill confidence. The trail is flat with just a couple of little uphills. I got sporadic views of the falls but they really came into view when you come out of the woods and are presented with a clear view of the Helmet Falls and the Rockwall.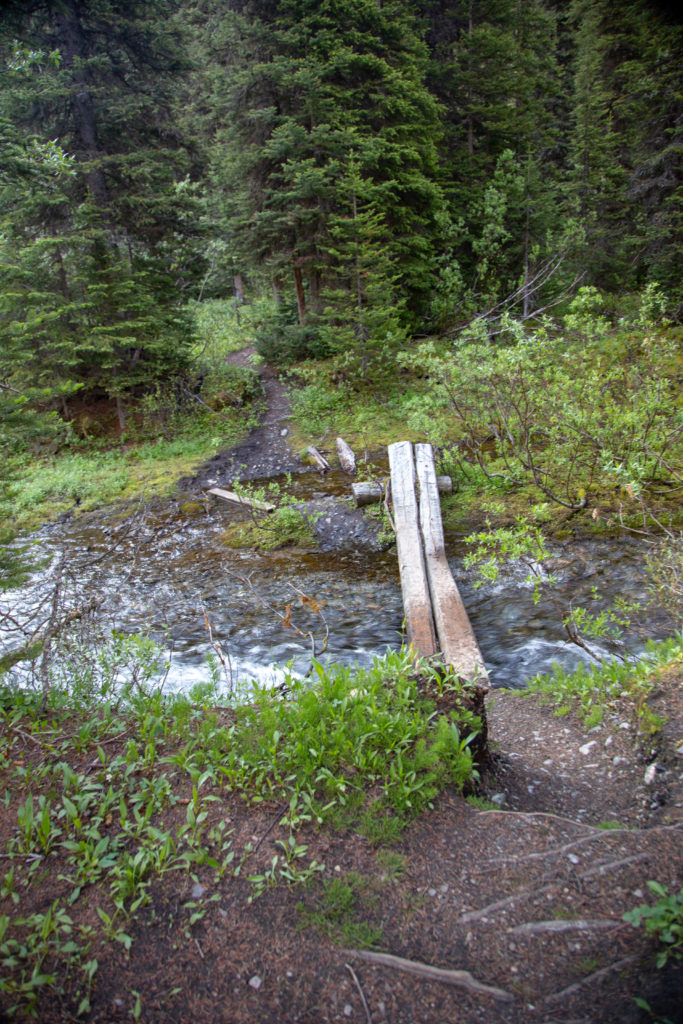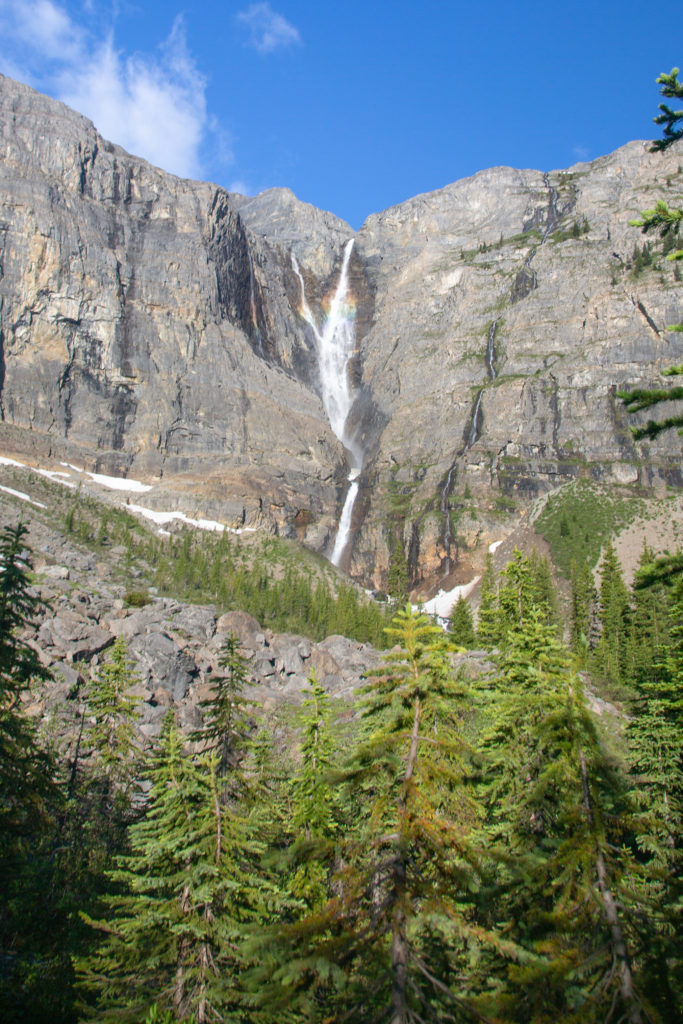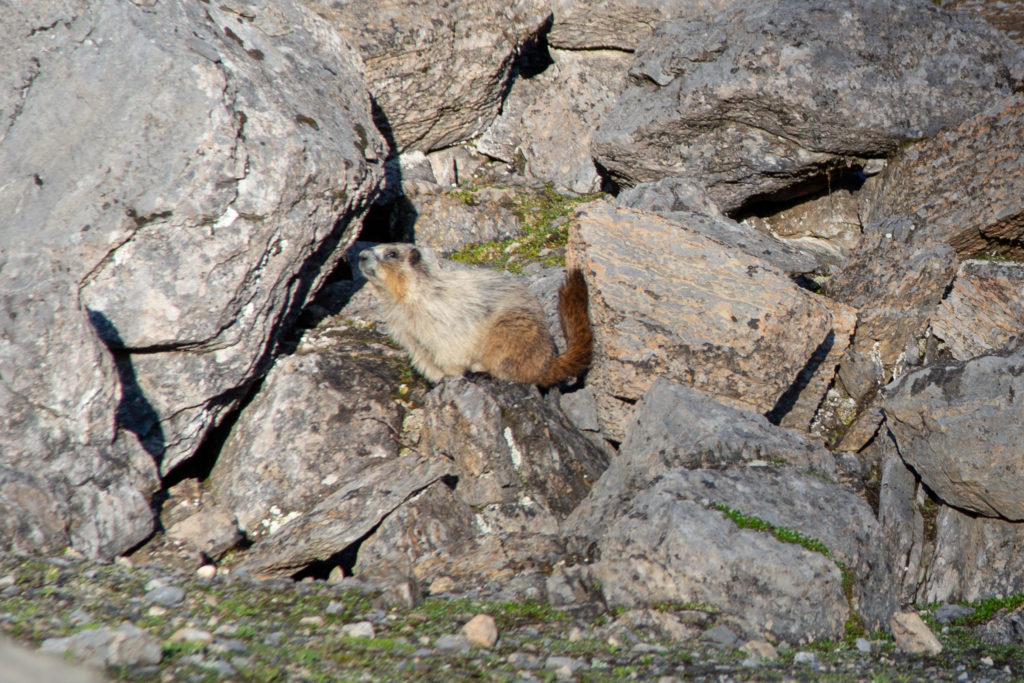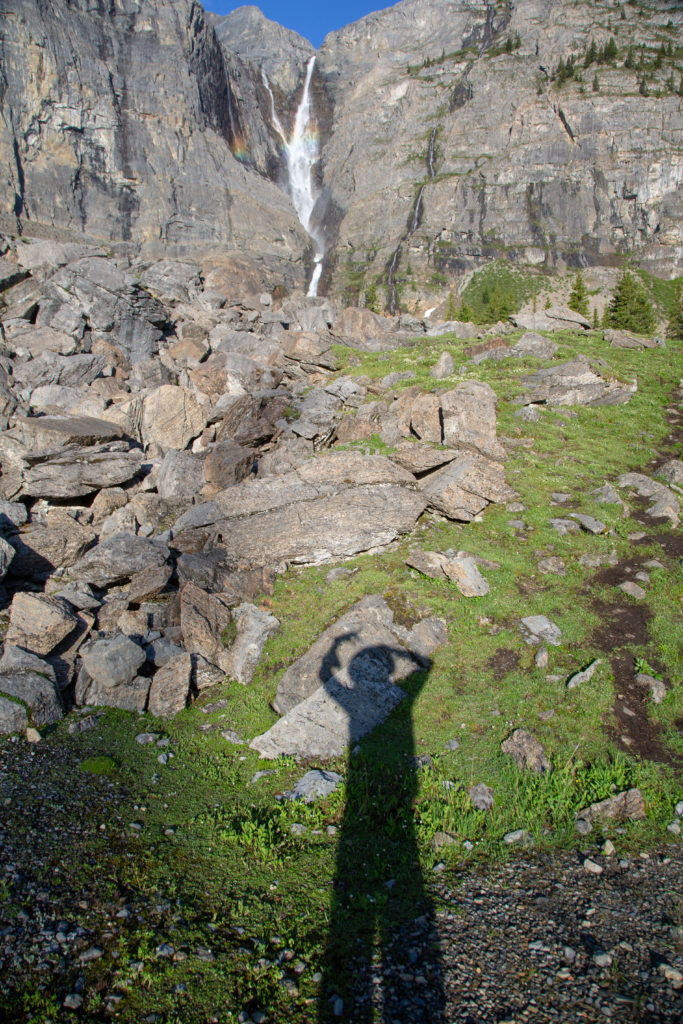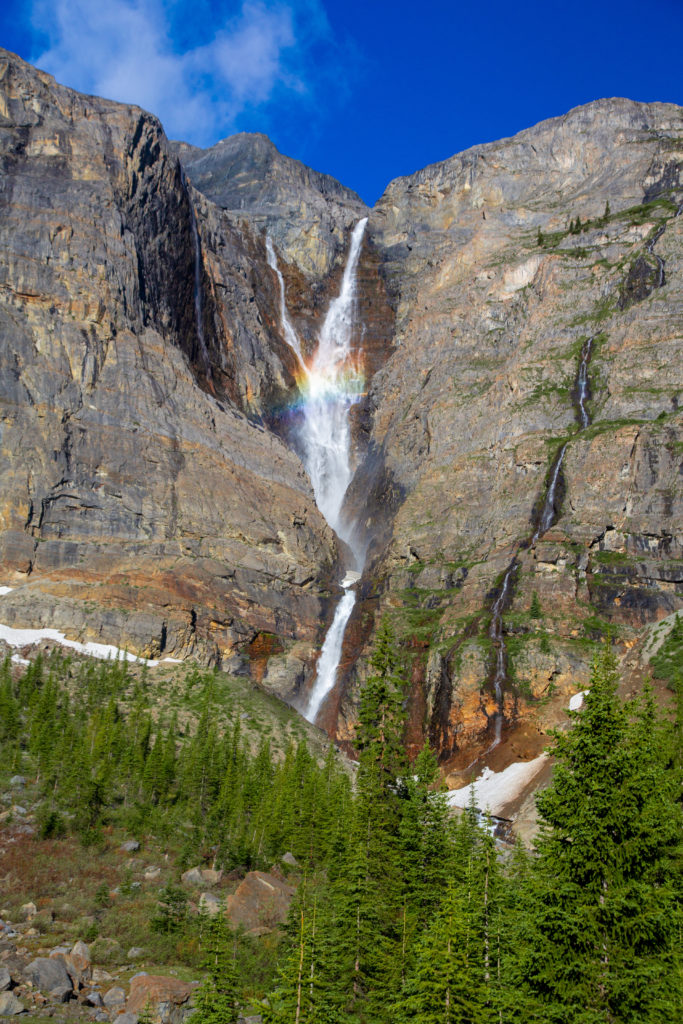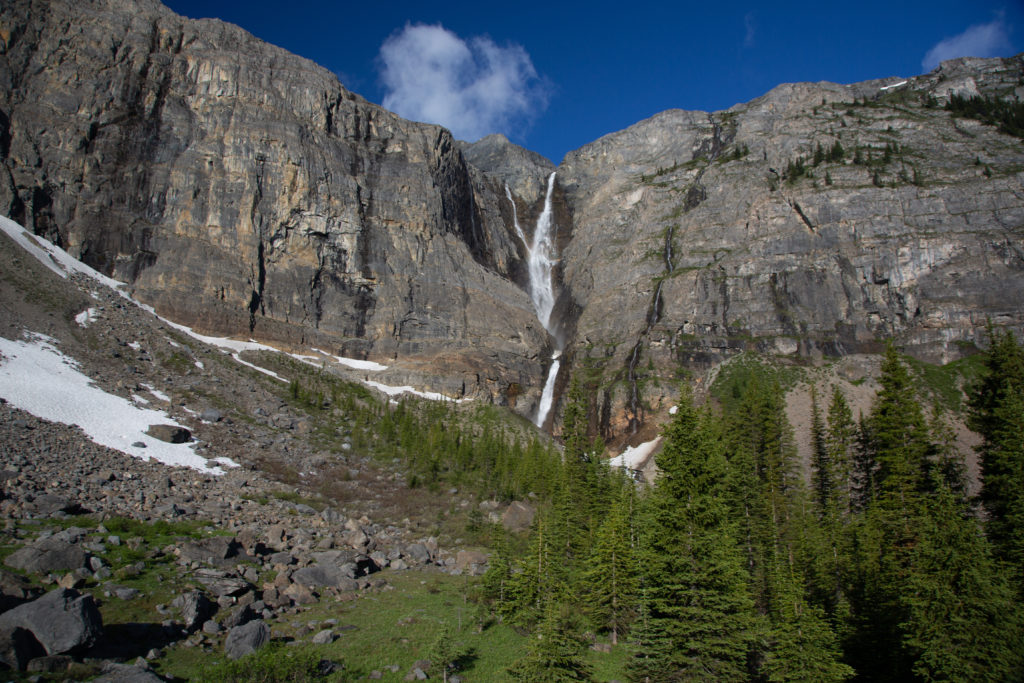 This above photo is interesting for two reasons. First it gives a wider view of Helmet Falls. Second, I use a UV filter on my lens. To reduce glare, horizontal light, from say the sky or a lake you want the filter oriented vertical. An unintended consequence is that the vertical UV filter removes the rainbow! This picture was shot mere seconds after the one above it, but the UV filter is oriented vertical, so no rainbow. The photo above with the rainbow is in portrait orientation, so by accident my UV filter was oriented horizontally. So to get a rainbow you have to make sure the filter is oriented horizontally. I learned this after looking at the photos at home and experimenting when I when to Yoho NP and took more pictures of waterfalls.
I headed back down to the trees and followed the trail around and up to the base of the falls. Here I was able to feel the thunder of the water and was bathed in the cool mist of the falls. I was careful with the camera to keep it dry as I did not have a camera case or backpack with me. There was still a fair amount of snow in and around the base of the falls.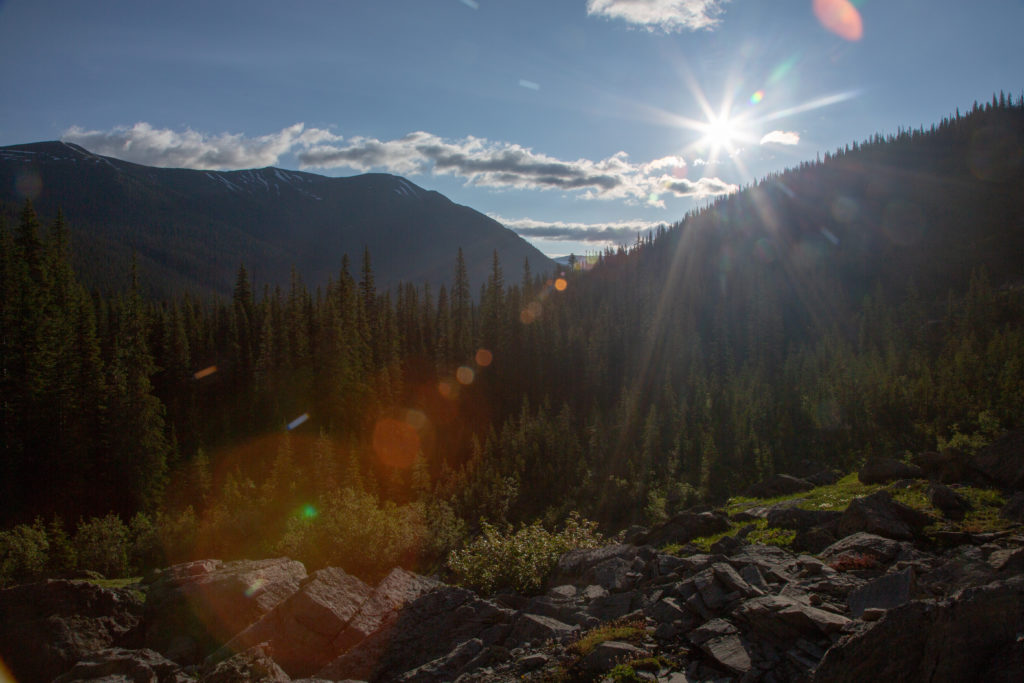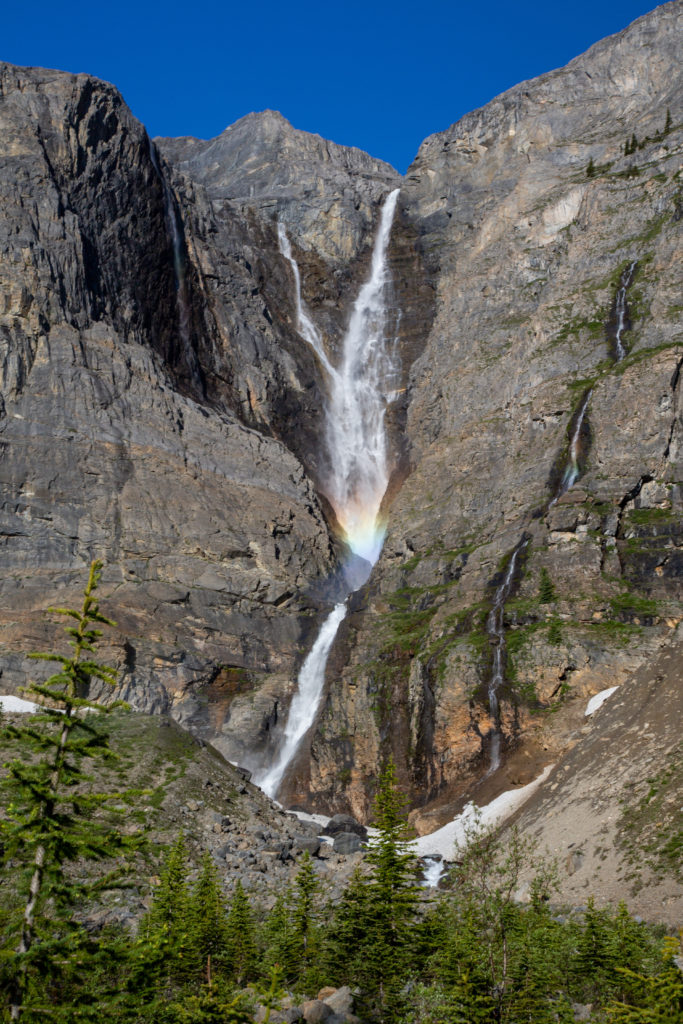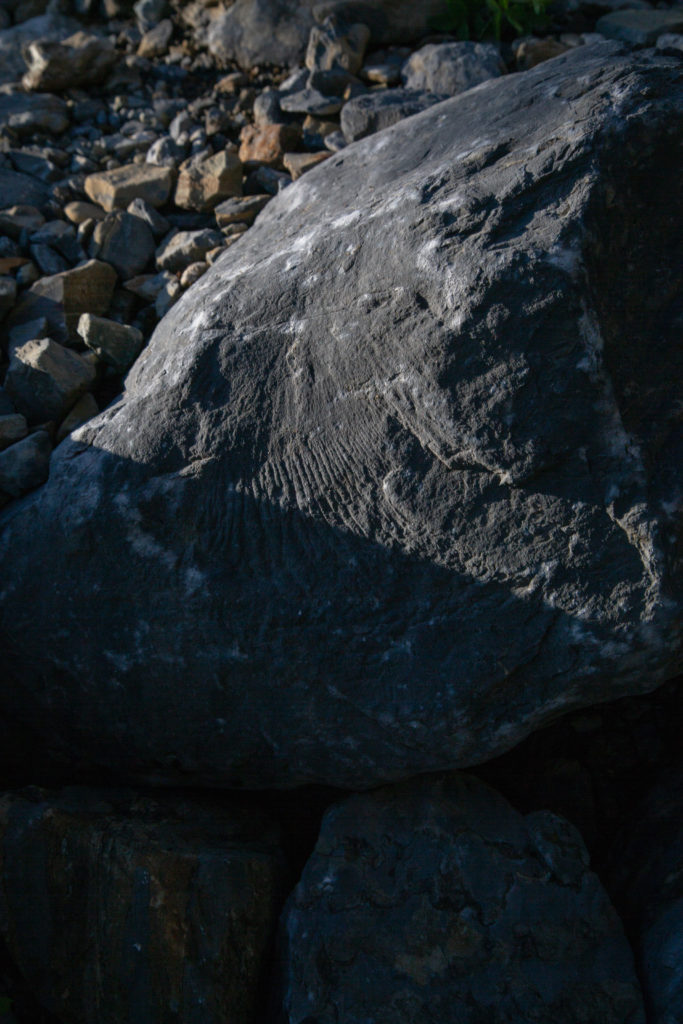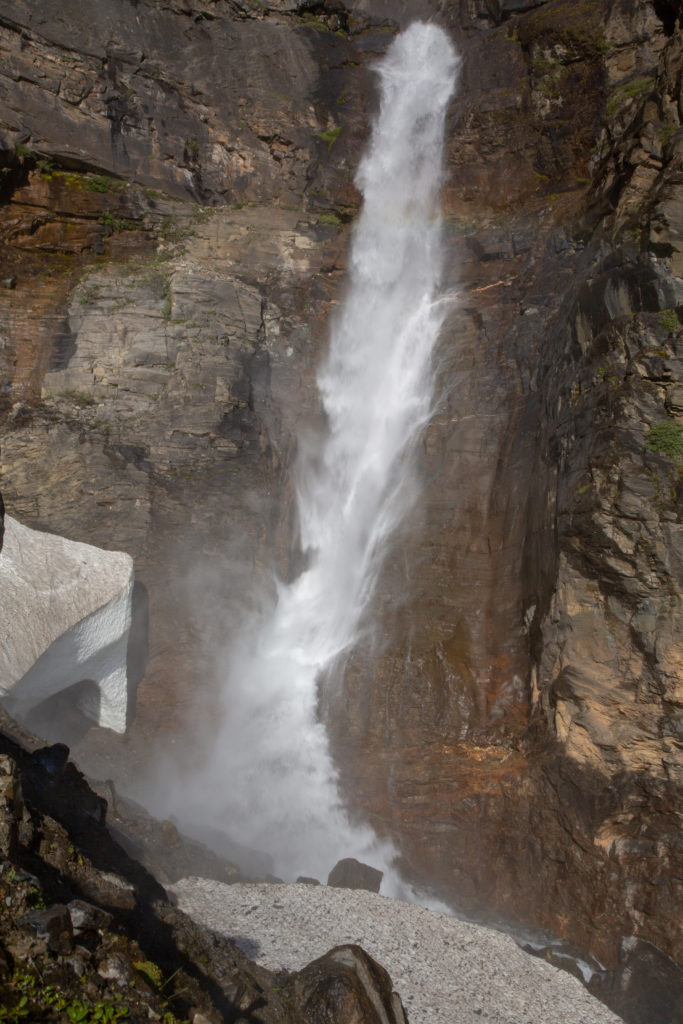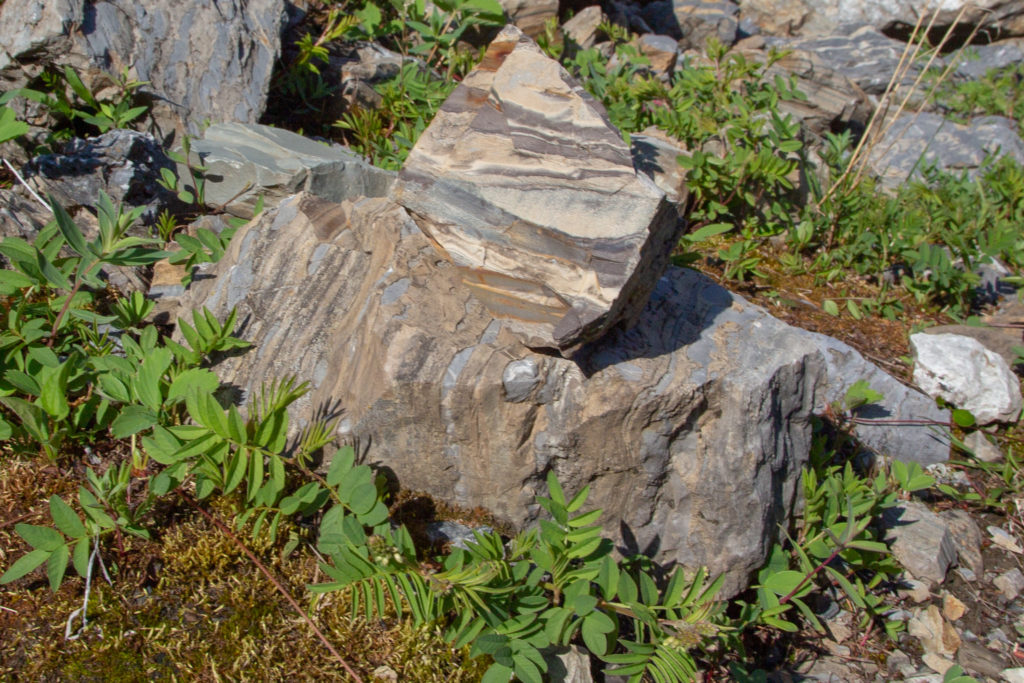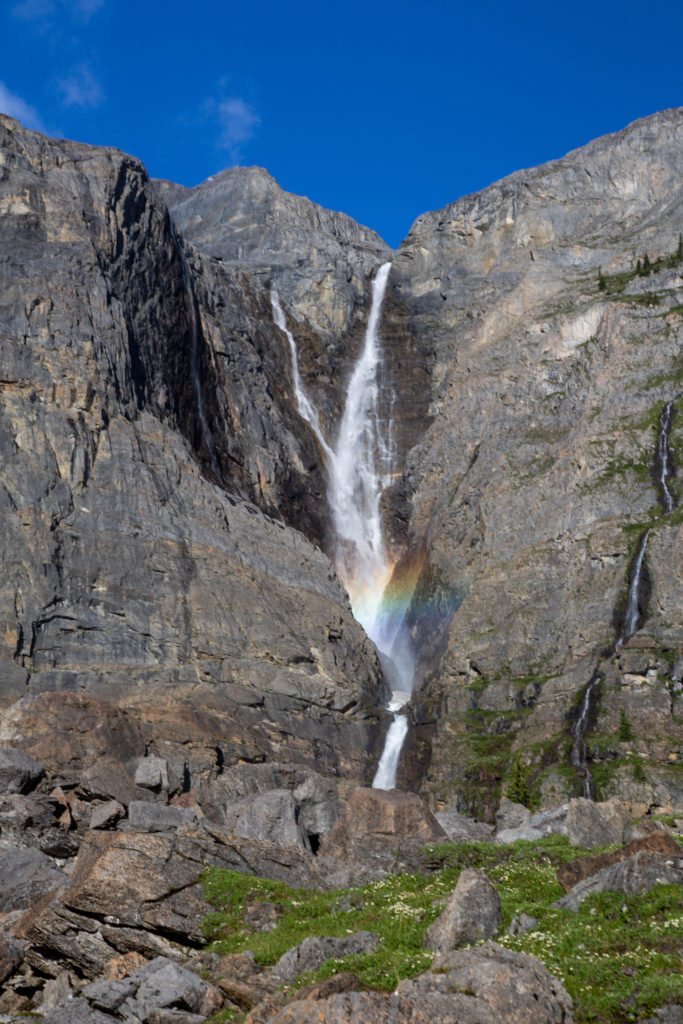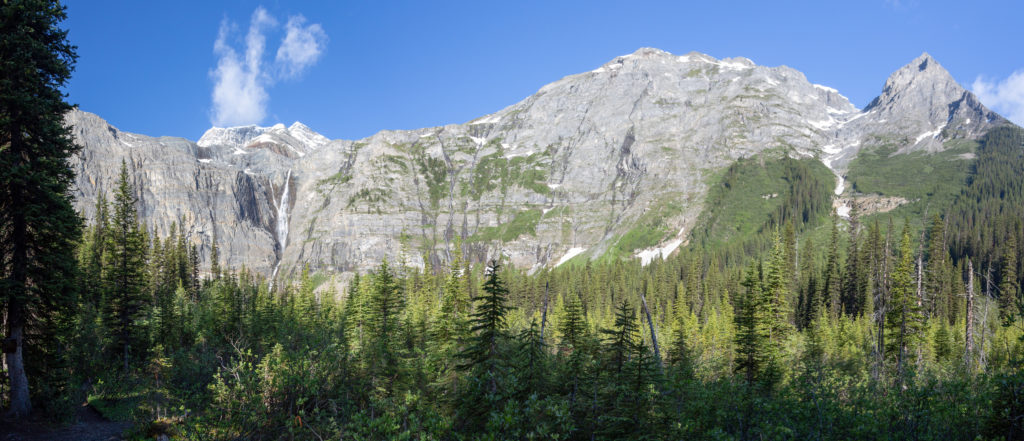 It was time to head back to camp to join Ken and Neil and get ready for the hike to Tumbling Creek CG.
Rockwall North Day 2 – To Tumbling Creek CG