Pharaoh Creek Campground to Sunshine Village Parking Lot, 19.1 km, 492 m Elevation Gain, 754 m Elevation Loss, 5 hrs 44 min.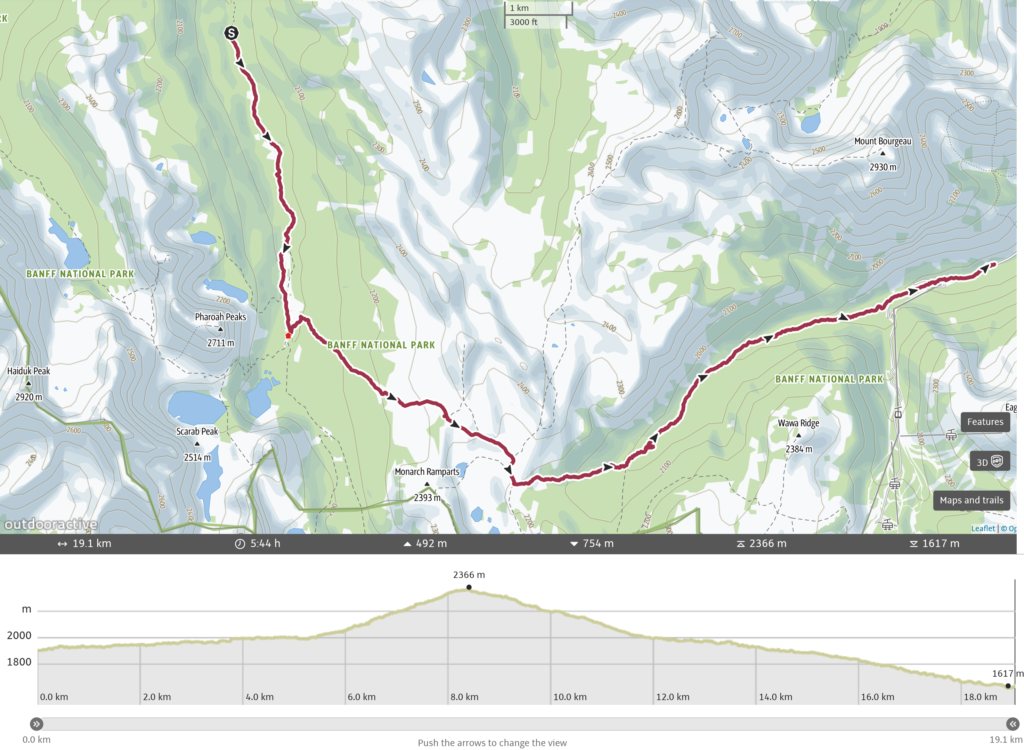 I was up at 7:05 am to catch the last of the great morning light. Had a few clouds in the sky to reflect back the rays of dawn's red sunshine. After scrambling down the small cliff to Pharaoh Creek to collect water I had the coffee on boil by 7:30 am.
We really did not try to rush out of the tent but we were the first up. Siobhan joined me for her breakfast at 7:50 am. Siobhan had a hot coffee and oatmeal which was a good choice on a somewhat chilly morning.
We took our time packing up the tent as this would be short day so we had no need to rush. We had our site all packed up and were ready to go by 8:50 am.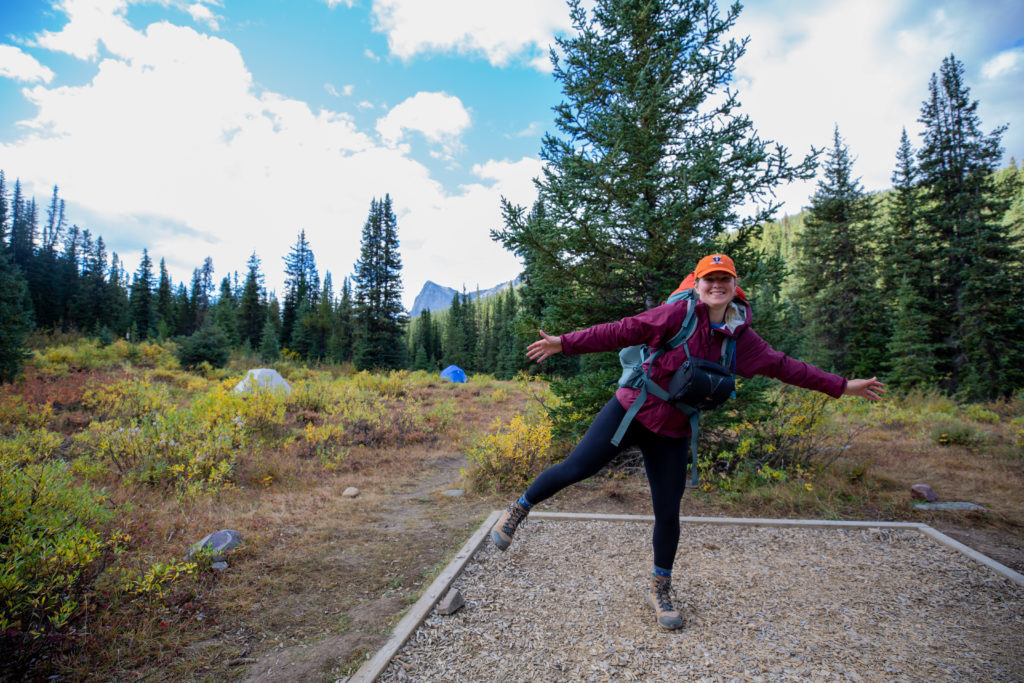 We were very fortunate on this trip that we could do a point to point trip. We had started at Vista Lake Trailhead on Hwy 93 South and over the weekend Siobhan's mother had moved the car to the Sunshine Village parking lot. This meant that we did not have to backtrack back to Shadow Lake and back over Gibbon Pass to reach the car but could head out over Healy Pass and down Healy Creek to the Sunshine Village Parking lot. One of the great benefits of hiking in the Egypt Lake area is that there are so many access points making for many different possible trip itineraries. We did have a little backtracking on this day as the first part of the hike would be heading back to Egypt Lake Campground.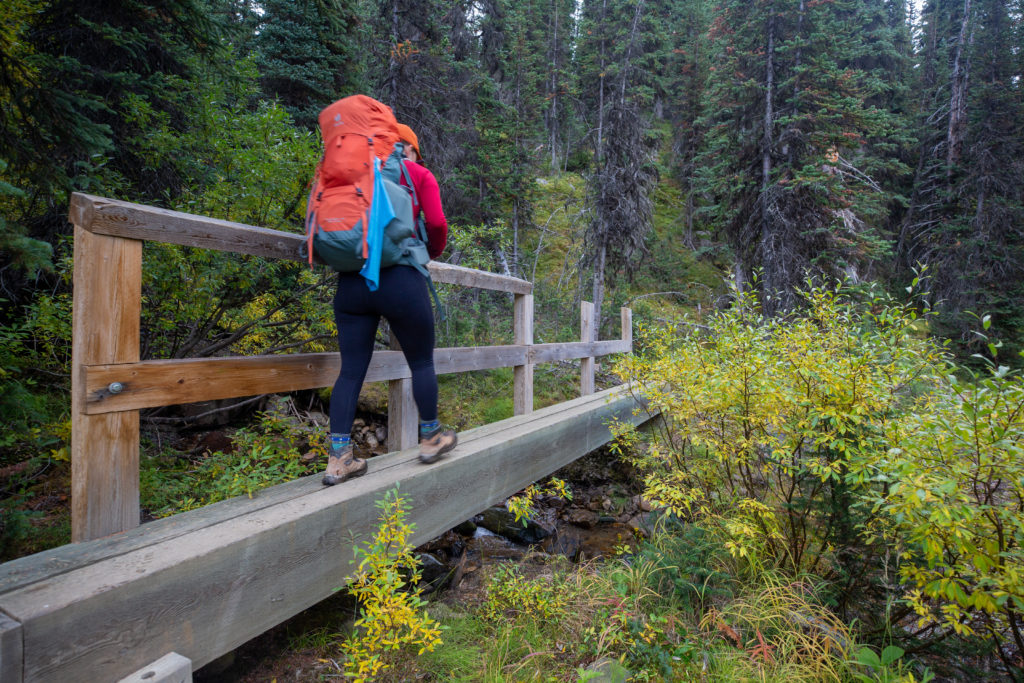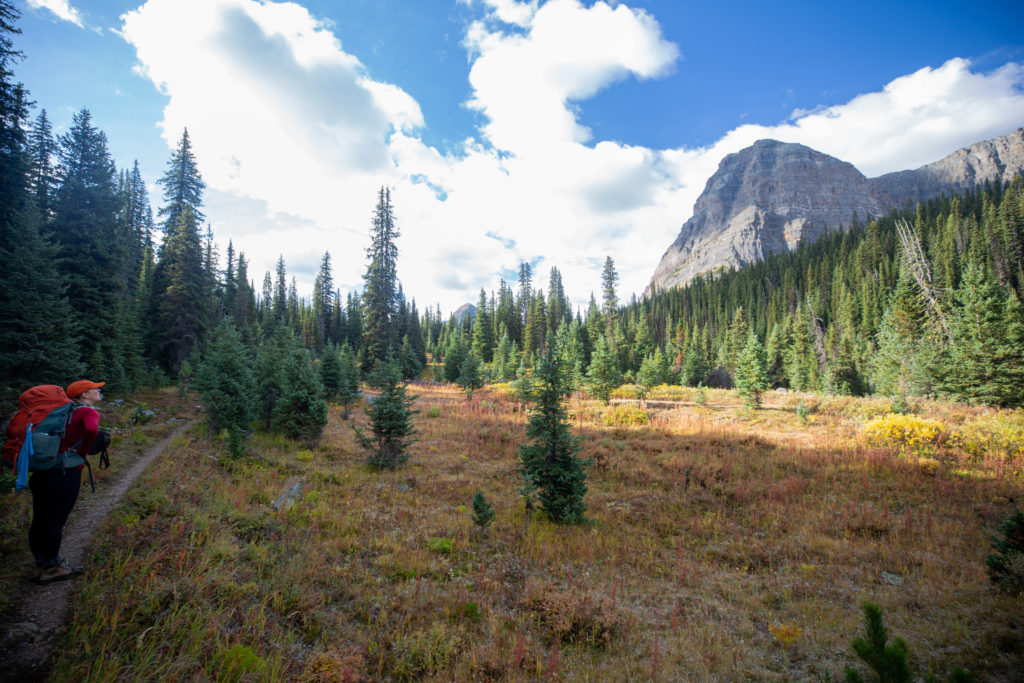 On the way to Egypt Lake Campground we passed by the junction to Pharaoh Lake and Black Rock Lake. They are both pretty little lakes that are seldomly visited. I did visit the two lakes with Volcano and I remember the initial climb being very steep. The decision was made to not visit the lakes on this trip as the legs were a little sore from the previous day. We arrived back at Egypt Lake Campground at 10:15 am. We took our time taking some photos and enjoying the quiet of the area before starting on our hike up Healy Pass, our one big effort for the day.
"Siobhan: Unpopular opinion but Healy Pass is not one of my favourite hikes in the area as it is quite a long march. Therefore, I figured I could come visit Pharoah Lake and Black Rock Lake on another itinerary."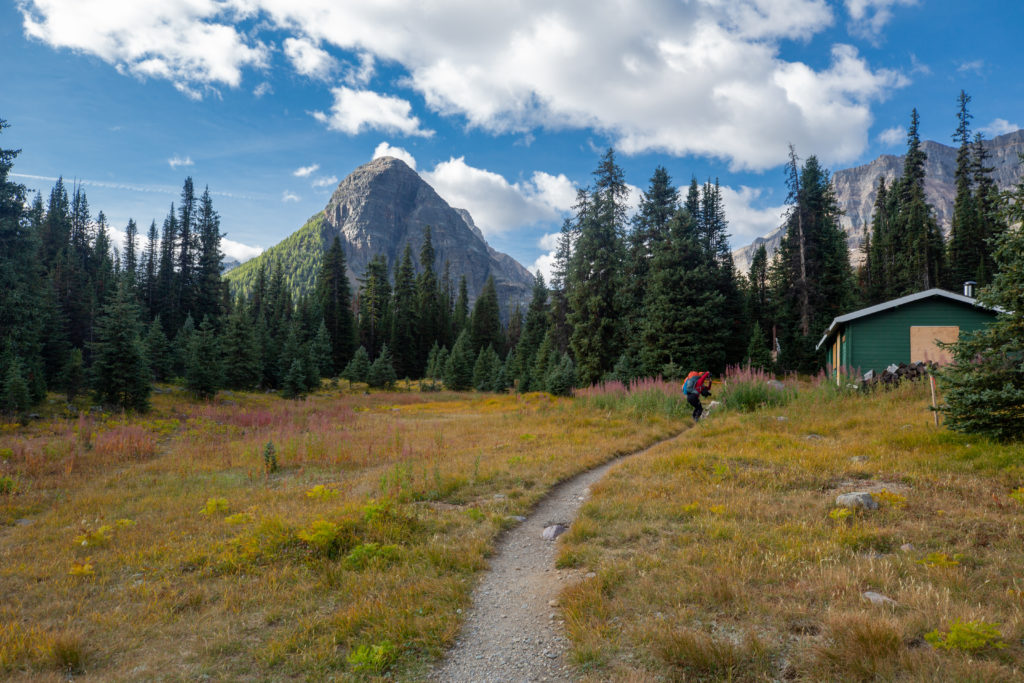 From the Egypt Lake Campground we took the junction to Healy Pass. We dropped down to Pharaoh Creek and then began our climb up to Healy Pass but not before we took some more photos.
The hike up to Healy Pass is on well graded trail rising 377 m over 3 km. We kept a nice steady pace but we were always able to maintain our back and forth conversation throughout the climb. We met our first hikers for the day when two young ladies day hiking headed passed us on their way to Egypt Lake.
It was a really pleasant walk to Healy Pass. We moderated our pace as we knew the rest of the hike would be an easy downhill run to the car. The sun was warm but the air was a nice and cool, just a perfect temperature for hiking. We arrived at Healy Pass at 11:40 am about 1 hr 5 min after we left the Parks Canada sign.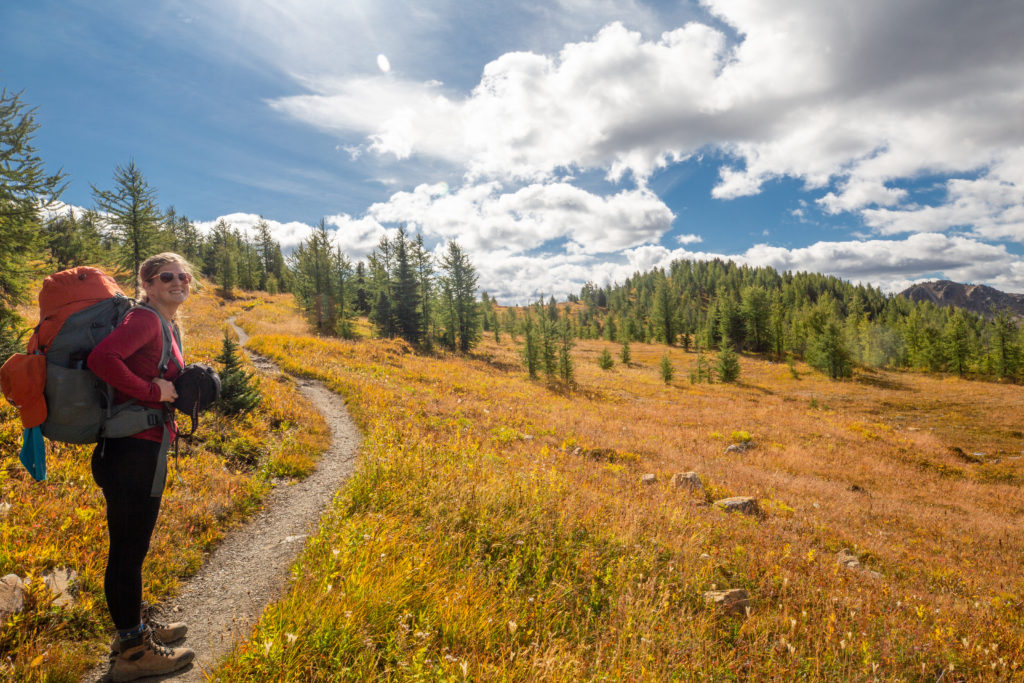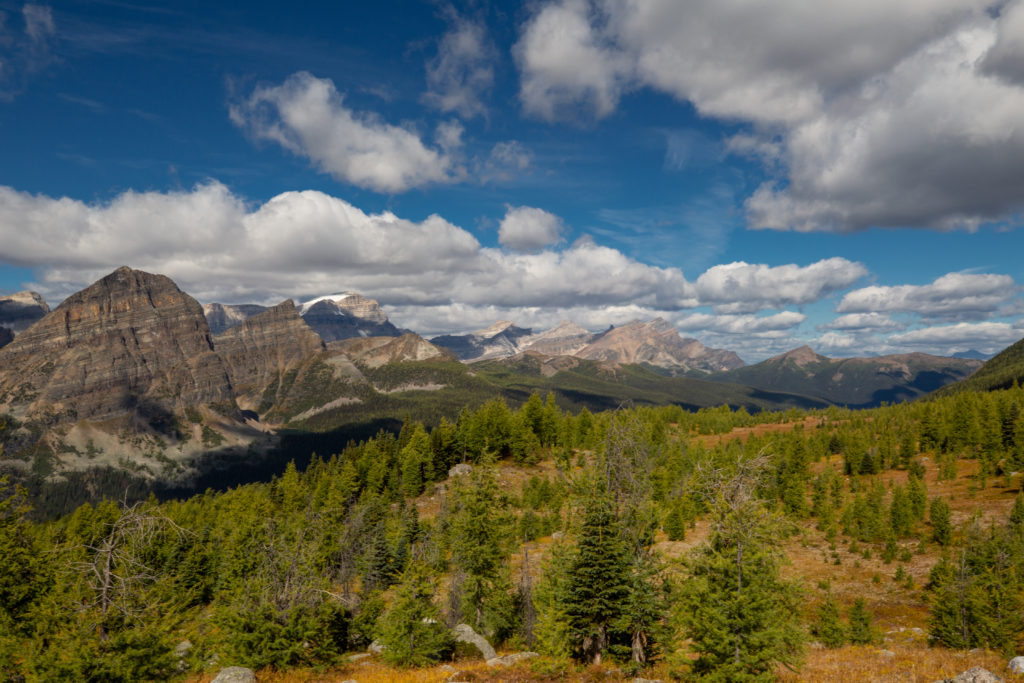 We hung out at Healy Pass for several minutes taking in the stunning 360 degree views. We started our decent at 11:45 am with our next goal Healy Creek Campground where we planned to have lunch. It would be a very easy 4.1 km hike dropping a comfortable 390 m from the pass to the campground. We passed several small groups heading up but surprisingly there were not that many people on the trail.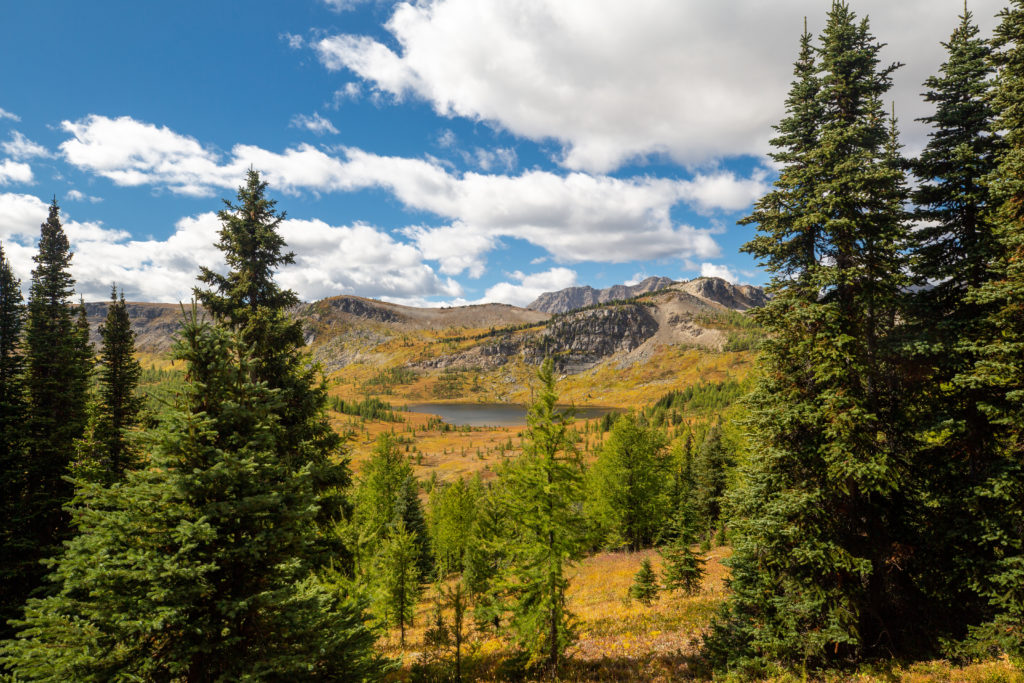 We arrived at Healy Creek Campground at 12:40 pm a little under an hour after we left Healy Pass. There were some people in camp but we headed over to the eating area which we had all to ourselves. Healy Creek Campground is located 5.5 km from the parking lot at Sunshine Village (add an extra 1 km this year due to construction activity at the parking lot.) This make the campground ideal as a first day of trip to the Egypt Lake area when getting a late start to the day. I have stayed at the campground once back in 2016 on a fall trip to Simpson and Healy Pass.
Lunch was a solid half hour. The weather was still pleasant without being too warm which was great for hiking but a little cool for just sitting around. We headed off on our last stretch for the trip downhill to the parking lot by the Sunshine Gondola station then a short hike across the tarmac to the far side to where we would find our car.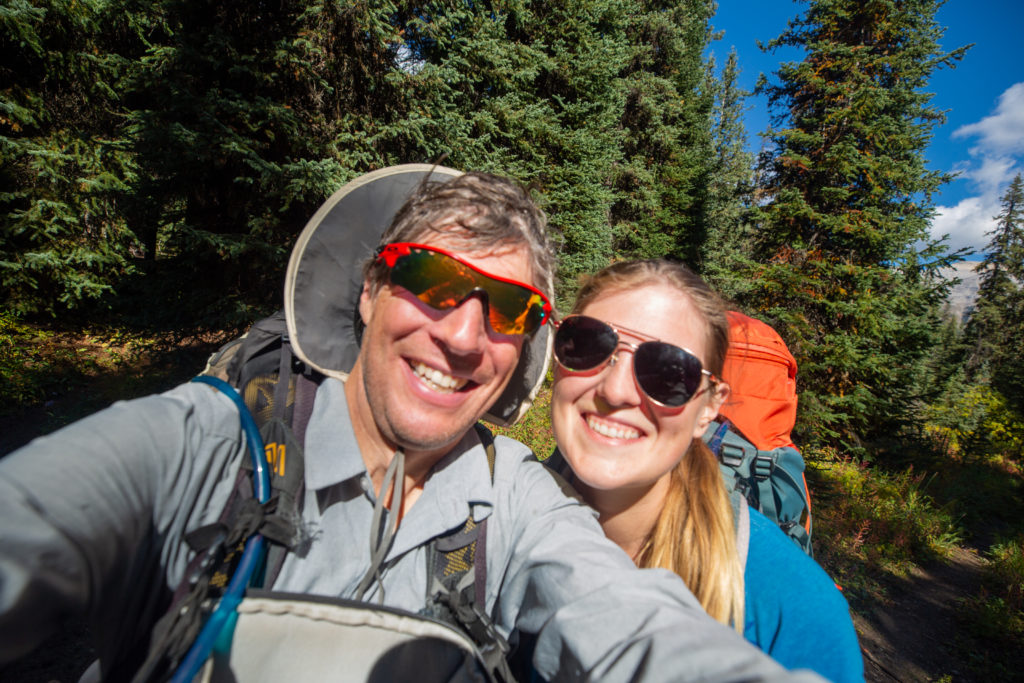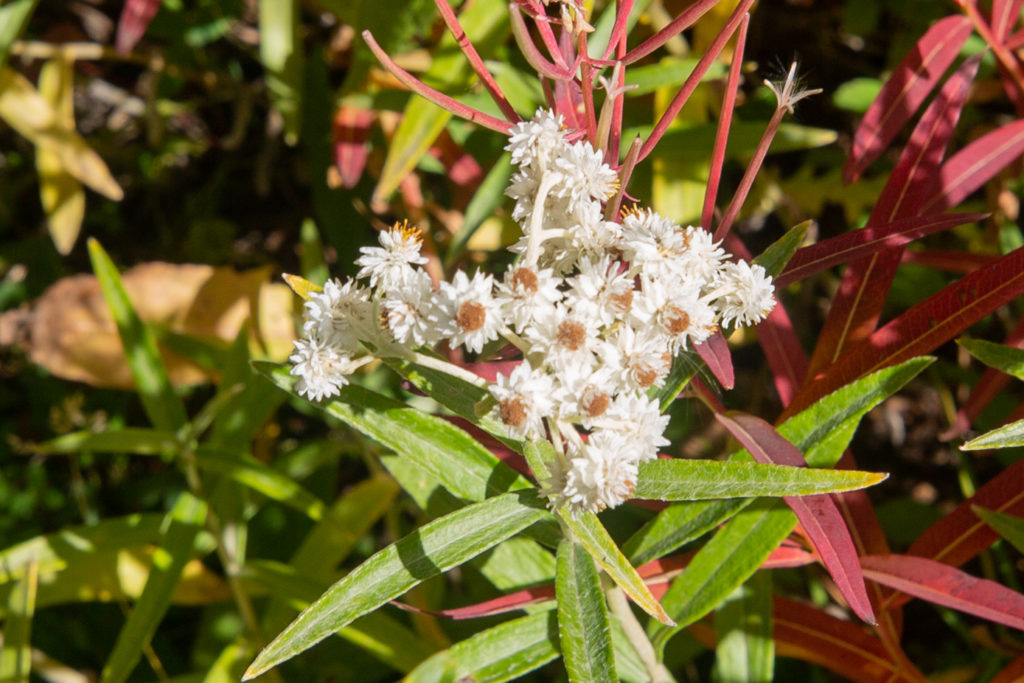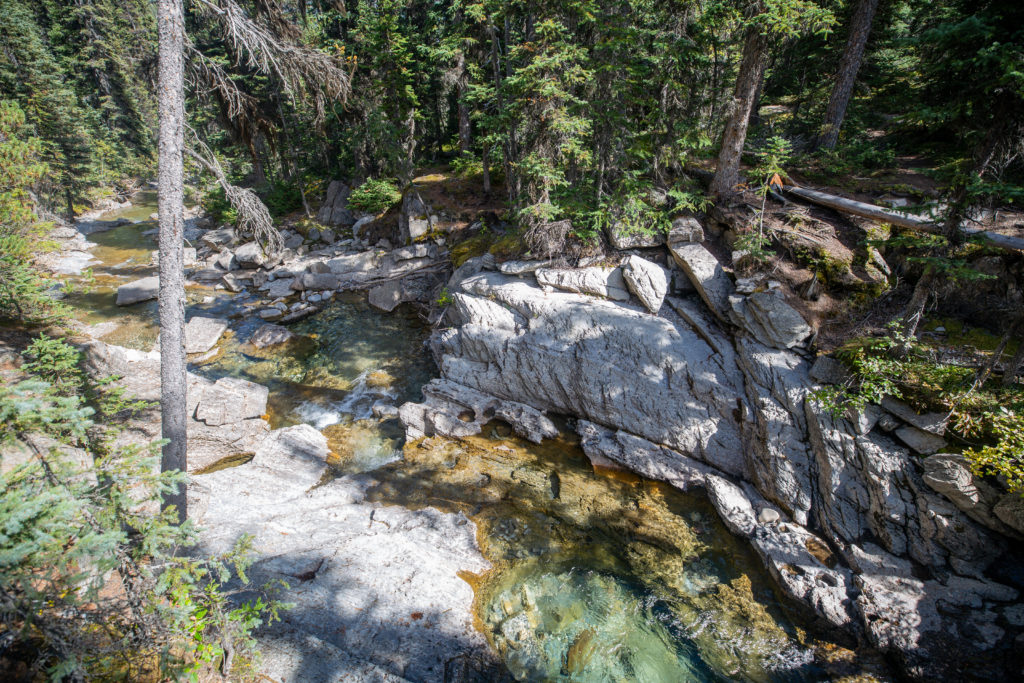 We ran into a couple of hikers heading just starting their trip carrying some heavy loads in large backpacks. One of them stopped and asked about conditions up at Egypt Lake Campground so we let them know that it was closed for replacement of the shelter but from our point of view nothing was going on. The women expressed her surprise as she was a Parks Canada employee and was under the impression that the shelter had been replaced and she was expecting to stay there. It turns out that she was biologist and had done the Environmental Assessment for the project and was heading up to do a bird survey in the area. We had a wonderful little trailside conversation but the guy was sort of creeping up the trail and it was obvious that he wanted to get going. We said our goodbyes and both headed for our respective destinations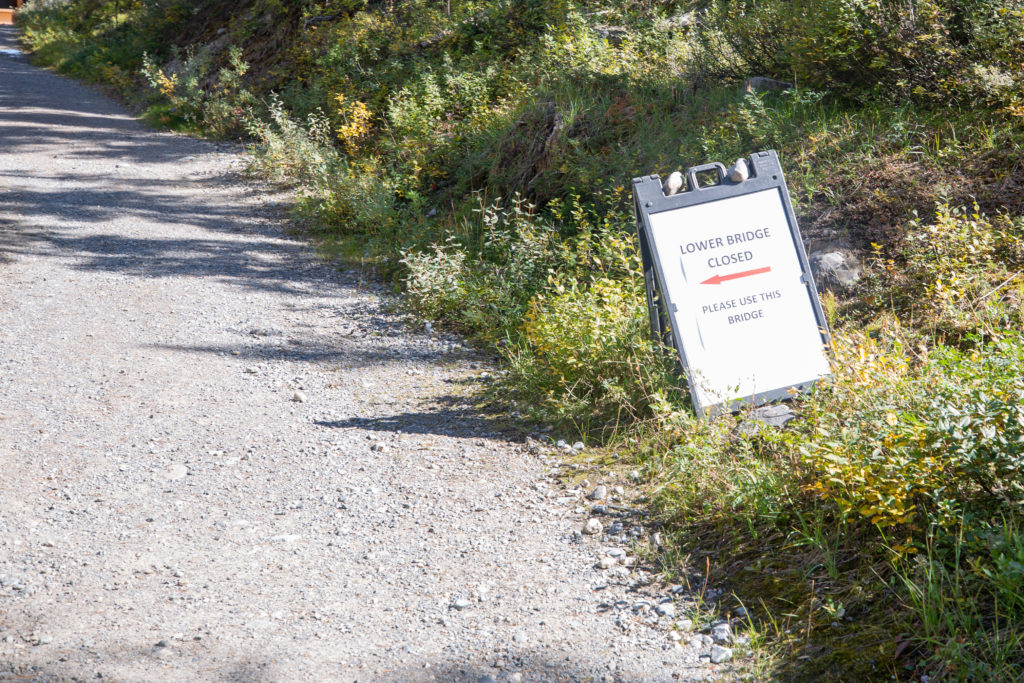 We passed a few more hikers on our way down including some tourists with young children who really did not appear to be equipped for anything more that a short stroll through woods. Just before arriving at the parking lot I took off down the trail running to see if I could lose Siobhan. My effort was in vain as she easily caught me up but it was a nice way to change things up and did create much yelling, screaming and laughing. The parking lot at Sunshine Village was under construction as it was being enlarged which necessitated digging into the hill on the north side. It was quite the project. Parking for access to the trail system is limited to the hill just before you enter the parking lot. It was a little over a 1 km hike from where the traditional parking for hiking was located to where our car was parked.
"Siobhan: My competitiveness to win everything will always trump my sore legs."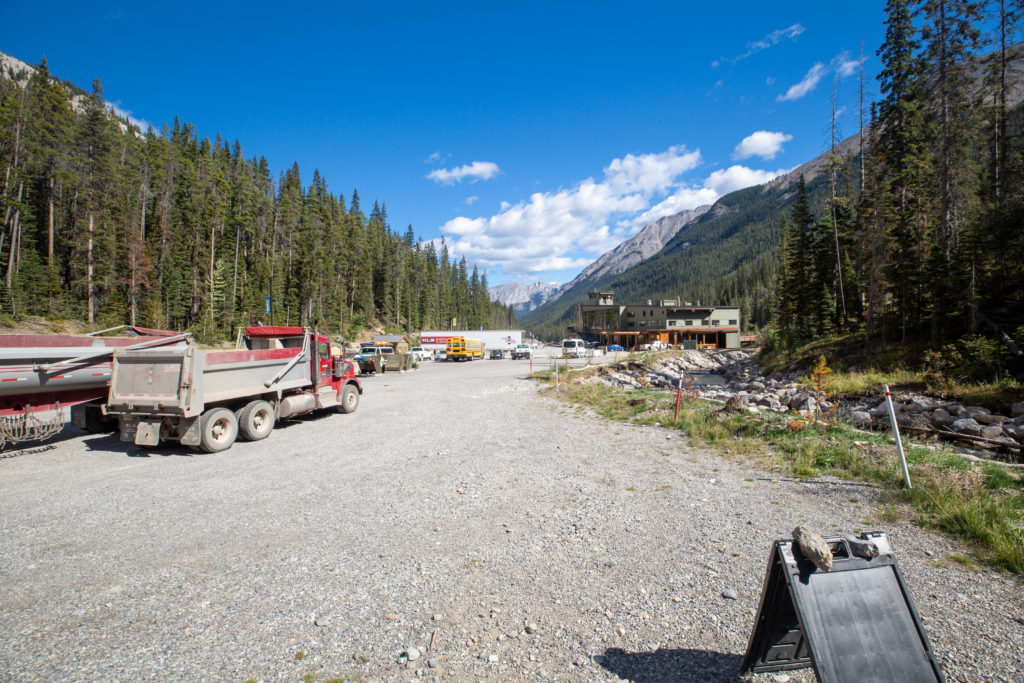 After along walk across the tarmac which included a wildlife sighting (ok it was a spider) and another running race we arrived back at the car at 2:45 pm.
"Siobhan: On the way down the road we saw a nice little black bear. I had multiple close encounters on the Juan de Fuca a few days earlier so I was pretty happy to see a bear from the car. Of course, once we got home and showered we went out for our traditional post backpacking dinner. Burgers and beer."